A Munro is a mountain in Scotland with a height of over 3000 feet. These peaks are named after Sir Hugh Munro, who first published a list of these hills in 1891 – and in doing so gave rise to peak bagging as we know it today.
Challenging yourself to climb as many of these peaks as you can is known as Munro bagging, and has his been a popular pastime throughout history, even before it gained this term. Queen Victoria herself gave it a go! With valuable insights from hillwalking enthusiast and Edinburgh resident Fanchea Kelly (member of Boots Across Scotland and the Munro Casuals, and one of the 6768 individuals who has completed every peak on the list) we have put together a list of 5 top Munros to suit a variety of tastes – from family favourites to the most challenging climbs. Whether you're looking to find a lifelong hobby or simply enjoy a pleasant day in the hills, Private House Stays has got you covered.
(You can find even more Munros to visit here)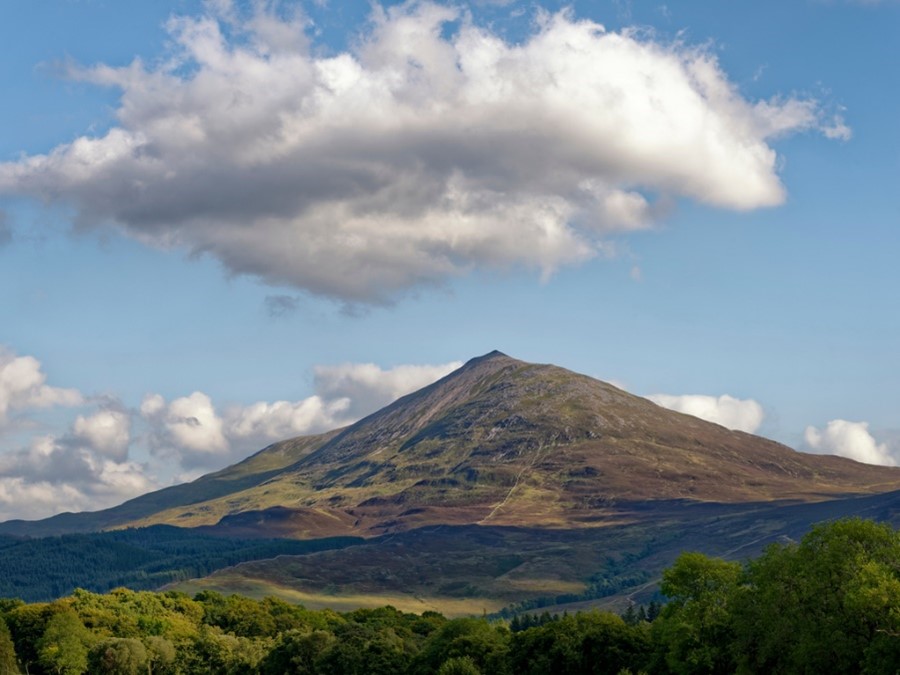 "A wet walk for us, but super easy to access." – FK
Sometimes referred to as the 'Centre of Scotland' Schiehallion is one of Scotland's best-known hills. Whether you're looking to get into Munro bagging or just want a taste of what Scotland has to offer, Schiehallion is the ideal choice for an easily accessible, unforgettable climb.
Why is this a good Munro for first-time hillwalkers?
▪ It's an easy climb on a clear day. With well-established paths up the slopes, you can focus less on pathfinding and instead enjoy the iconic Scottish landscape
▪ It's a way to test your basic climbing skills. The boulder field and false summits offer the perfect opportunity to see how you measure up, while changes in terrain provide great practice for future hill walks
▪ It's an inspiring experience! From the summit of Schiehallion you can see far across Perthshire and Rannoch Moor, all the way to the peaks of Glen Coe. The mountain itself is composed of quartzite, a pinkish rock that glitters in the light – a gorgeous sight for an unforgettable day.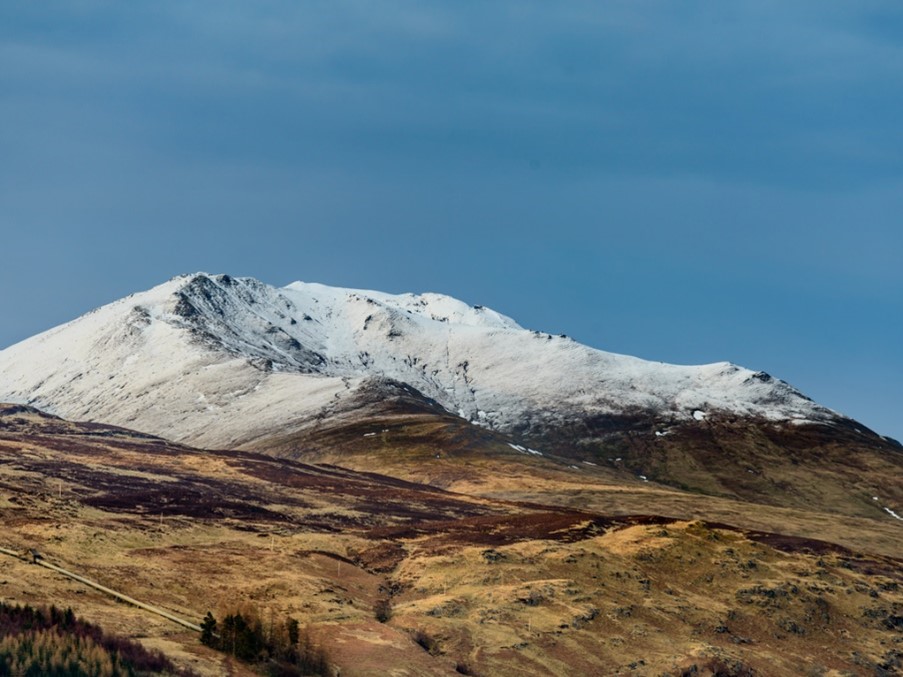 "A favourite memory! We took the slightly harder way, and saw no one else" – FK
Ben Lawyers is the highest mountain in the central highlands, making it an invigorating climb; despite its great height, this Munro is an excellent climb for a group with varied abilities…
▪ There is a carpark part way up the slope. This makes it super accessible, cutting down the journey time to the peak – a shorter walking option without losing any of the excitement that comes with reaching the summit.
▪ There are further family-friendly trails exploring the lower levels of the mountain, such as the Edramucky trail (with harder routes for the more ambitious.)
▪ It's an exciting mountain to climb – the 10th highest Munro in Scotland and topped in snow, Ben Lawers has archaeological remains, a hidden history trail, and fascinating wildlife. Both enjoyable and educational, there is plenty to hold your attention here.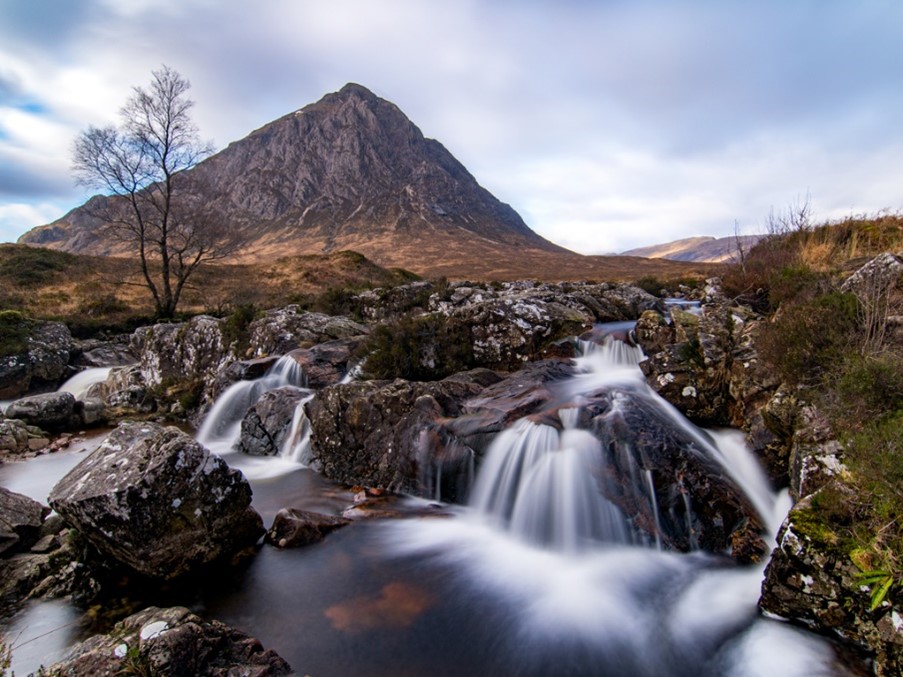 "Made for a perfect climbing experience" - FK
Are you looking for a quintessentially Scottish experience? If so, look no further than Buachaille Etive Mòr. Known colloquially to climbers as simply 'The Buachaille', this Munro is:
▪ Easily the most recognisable peak in Scotland, as well as one of the most photographed sights in the country. It appears more often than any other mountain on postcards and calendars as a symbol of the Scottish landscape.
▪ Representative of the Highlands in pop culture, from blockbusters to music videos. The Buchaille has even featured in a Bond film!
▪ A demanding climb with spectacular views; challenging but well worth the effort. Beyond its cultural presence, this Munro is characteristically Scottish its scenery and terrain, making it an excellent way to experience the charmingly unique Scottish landscape.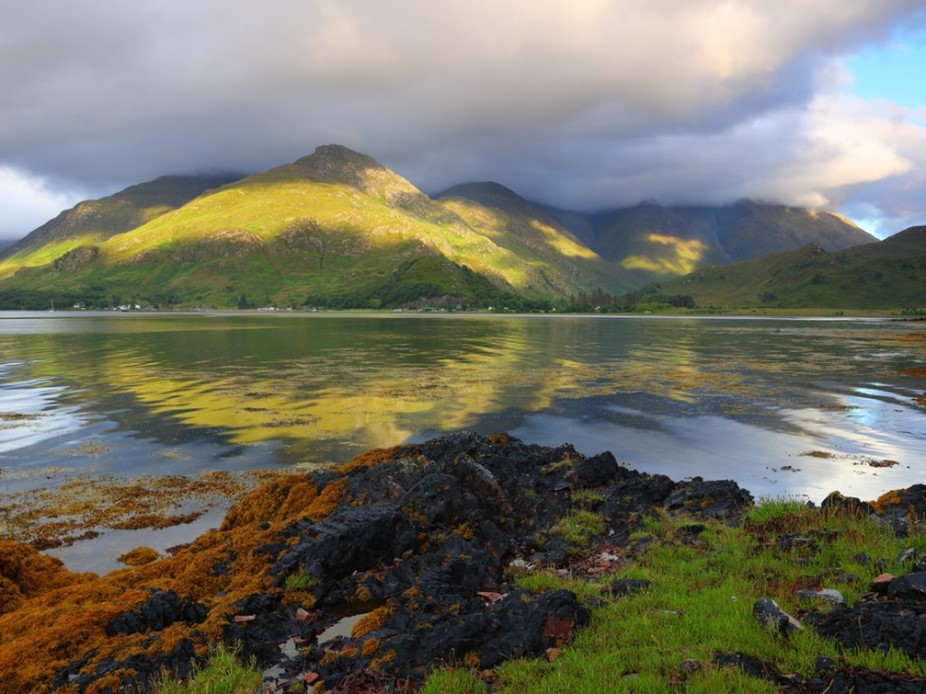 "A beautiful memory of Scotland, with exhaustion and delight in equal measure." – FK
Each mountain has a charm of its own – but which is the most beautiful Munro? The Five Sisters of Kintail, a well-known landmark and popular hillwalking destination, is certainly a strong contender.
▪ Five Sisters is located within the Kintail National Scenic Area, one of the forty areas in Scotland protected from development due to their exceptional scenic attraction.
▪ There is gorgeous wildlife to be found here. You will see merlins, golden eagles, and black throated divers skimming the peaks, while on the slopes you can spot red deer – the UK's largest land mammal – as well as Kintail's famous herd of wild goats.
▪ The mountain is also a romantic destination. With an origin legend including dramatic shipwrecks, wandering princes and love-struck maidens, it is no wonder the Five Sisters is such a popular site.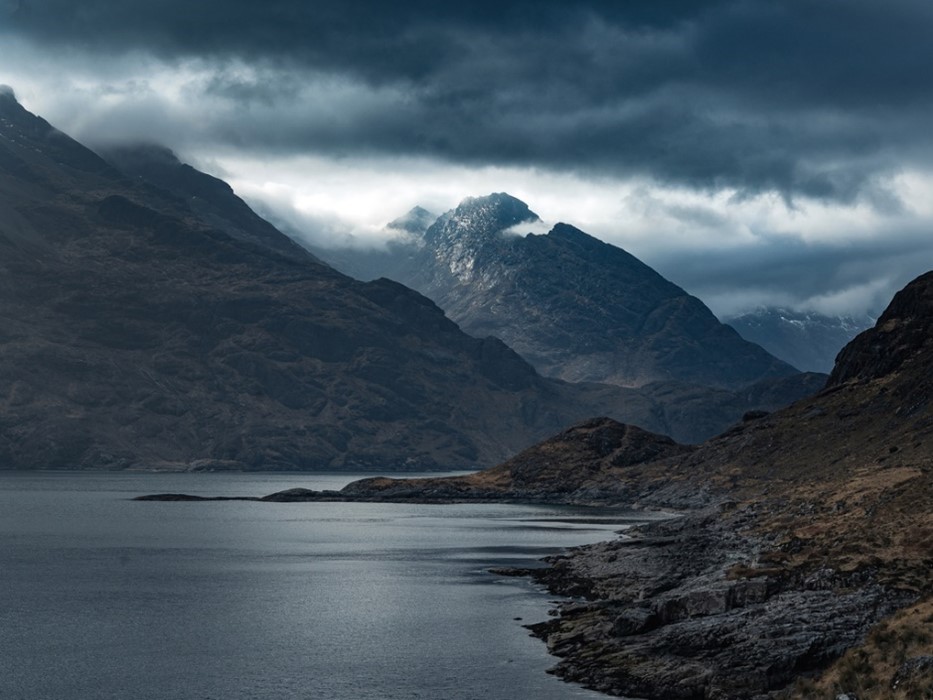 "The Cuillin Ridge and Inaccessible Pinnacle was a real achievement." – FK
If you're an experienced climber and looking for a real challenge, you've probably already heard of the Black Cuillin Ridge. Parted from the friendlier Red Cuillin by Glen Sligachan, this is the UK's hardest mountain range.
▪ Over 11 kilometres long, the Black Cuillin Ridge contains 11 Munros with 16 additional summits. It was formed over 60 million years ago from the remains of a giant volcano – and after a millennium of glacial activity and weathering, the slopes are a jagged minefield of deep cut corries and gullies.
▪ Topping the peak of Sgùrr Dearg, one of the multiple Munros of the range, is the Inaccessible Pinnacle. The clue is in the name – at 3234 feet, this fin of rock is the only Munro with a peak that can only be reached by rock climbing, making it the biggest hurdle for many Munro baggers.
▪ Even navigating the ridge is difficult, as magnetic abnormalities make compass reading unreliable!
Overall, the Scottish Munros have a lot to offer – and with 282 Munro mountains dotted across the breadth of Scotland, there will always be a 'bagging' to hand. Our Walking and Climbing and Hill Walking pages can help you find a wonderful walk wherever you are staying.
"Fantastic adventures and brilliant enjoyment to be had! Remember to pack the right gear and check the weather – and always leave the mountain as you found it."- FK
Blog by Beth Lettington