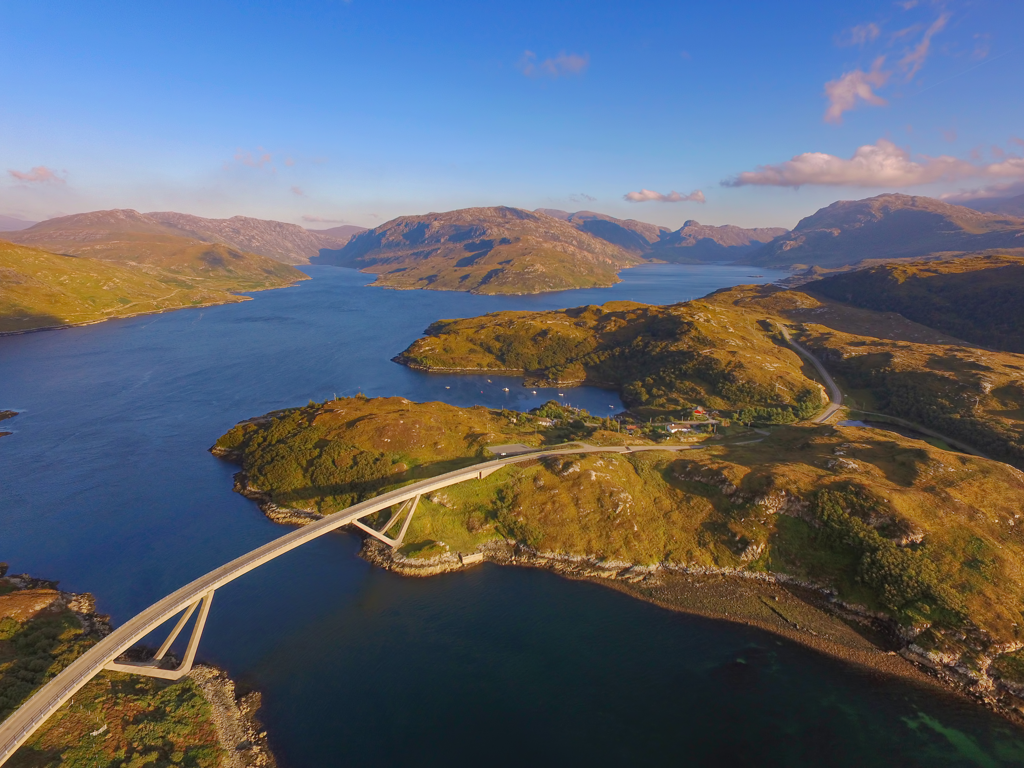 Kylesku
Situated on Loch a' Chàirn Bhàin is the small fishing village of Kylesku, a constant in the North Coast 500. It is home to the Kylesku bridge, which Queen Elizabeth II opened in 1984 to replace the ferry system that was considered a burden on the NC 500 route. Kylesku today is a village teeming with wildlife as the area surrounding it is part of a 2000 square kilometer Global Geopark, meaning that most of the things to do in Kylesku involve nature, from boat tours to mountain climbing. Kylesku is a natural haven and a perfect place to stop on the NC 500.
We've not got any properties listed yet. Please try another region.
Do you have a property in this area? contact us.