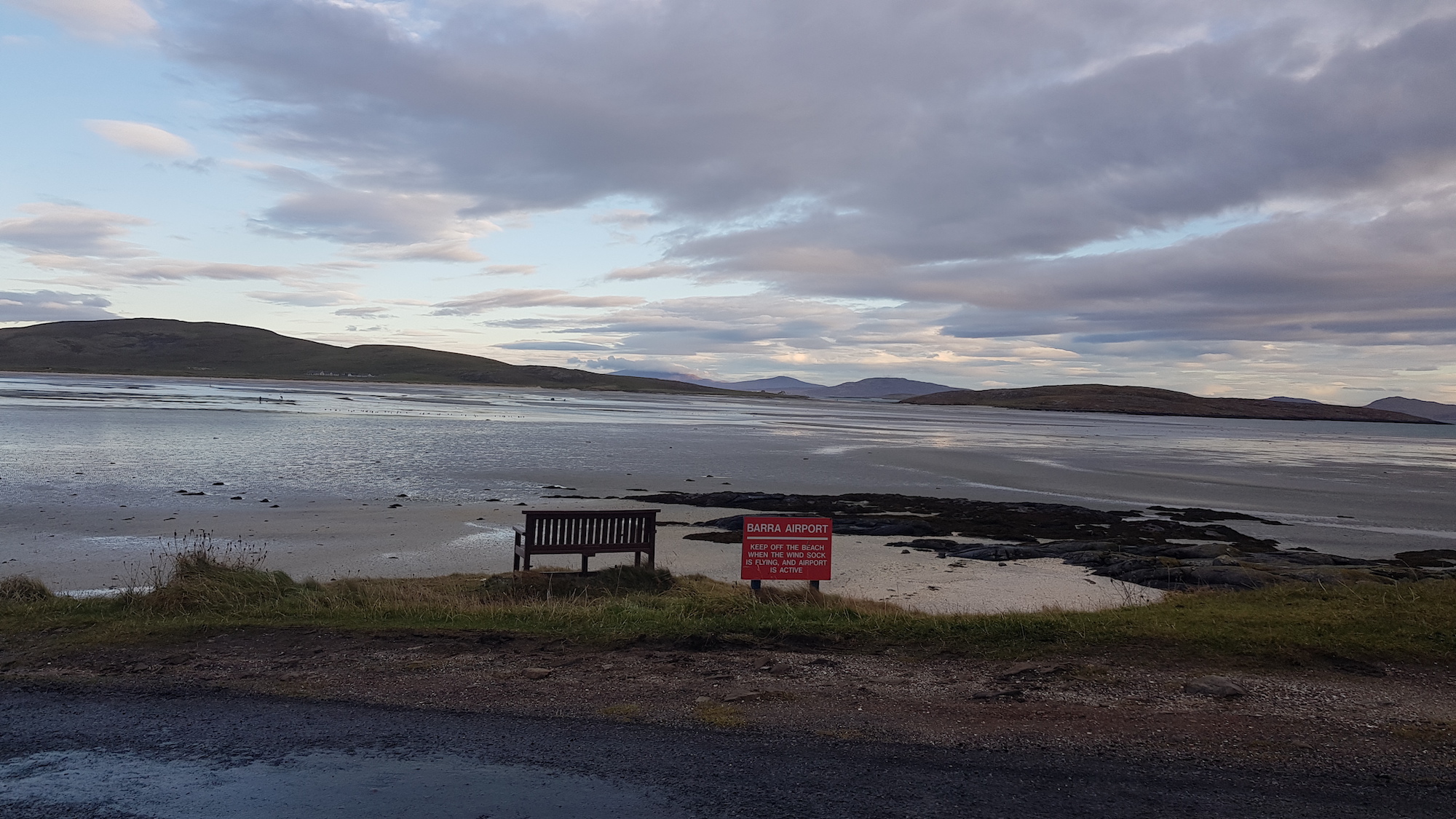 It's safe to say the past year has been a difficult one for many of us as we navigate our way through unprecedented times in the face of a global pandemic. With lockdowns and travel bans in place across the globe to help fight the spread of Covid-19, your upcoming holiday plans might have fallen by the wayside, but while you're stuck at home or separated from loved ones, there's no harm in letting your wanderlust get the better of you. Get excited planning your next trip away with our guide to the Outer Hebrides…
A cluster of untouched islands off the west coast of Scotland, the Outer Hebrides offer a real feel for the old Highland lifestyle and are a perfect getaway when you're looking for some breath-taking rugged beauty away from the madding crowd. From history buffs to outdoor adventurers, these islands have something for everyone.
Only got a week? Here are our favourite spots to visit as you island-hop your way up from the south Isle of Barra to the northern tip of Stornoway.

Fly into the world's only commercial beach runway on the Isle of Barra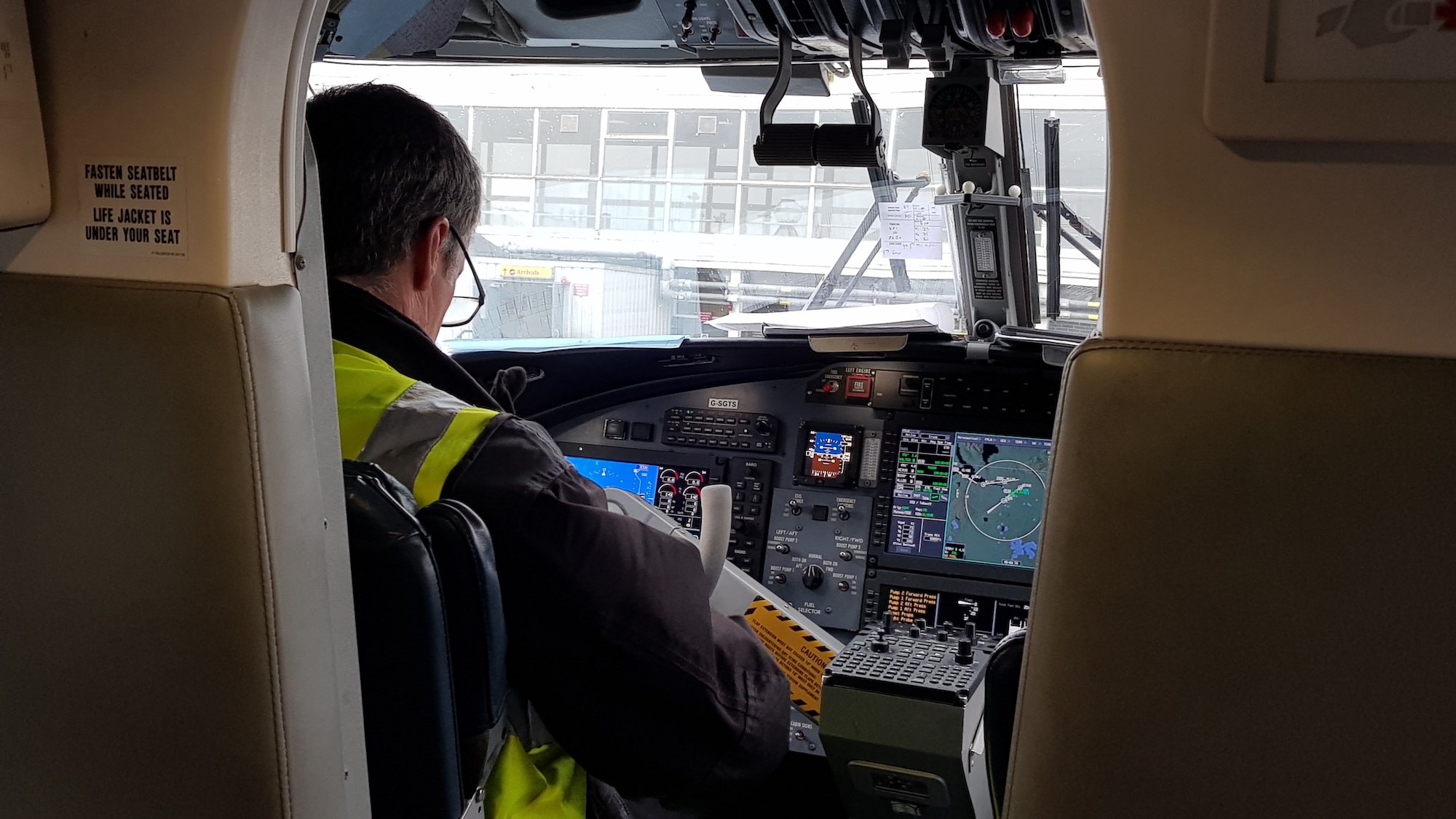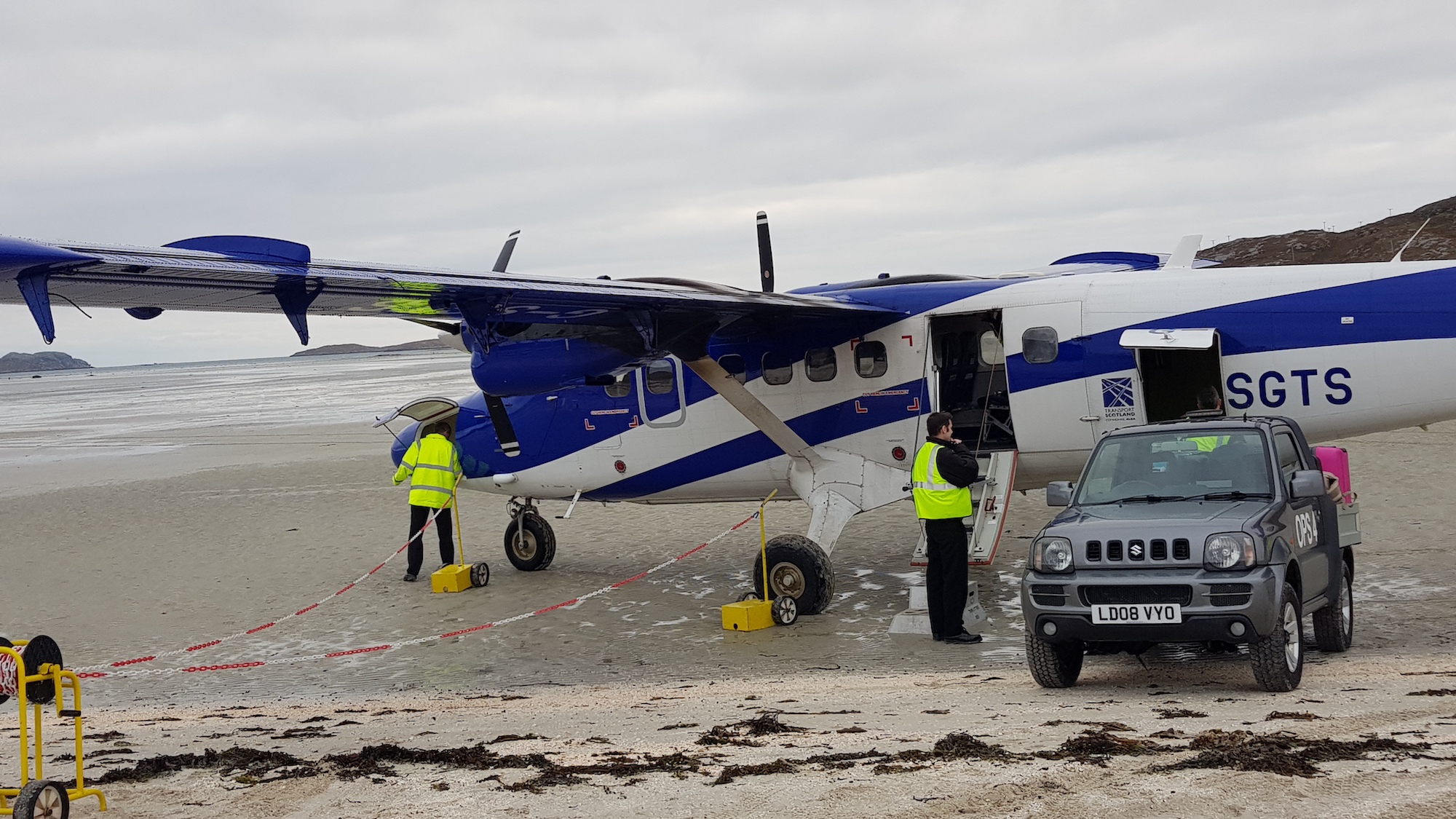 Start your tour of the Outer Hebrides by taking in scenes of white sand and azure ocean from the famous 18-seater flight that lands in the world's only commercial beach runway at Barra Airport. Stretching eight by five miles, this pint-sized island has a lot to offer, from picturesque cycle routes to striking coastal sights.
Soak up some history on a visit to the 15th Century "Castle in the Sea", Kisimul Castle. Set on a rocky islet in the bay, the castle was once home to the Clan McNeill and its impressive battlements offer a picture-perfect view of Castlebay below. When hunger strikes, mom-and-pop spot Café Kisimul is your first port of call. Your trip to Barra isn't complete until you've polished off a bowl of monkfish and cod masala at this curry house-meets-osteria.
Stay here Sleep off your curry coma at Bayview Guest House. Overlooking Castlebay, this tranquil B&B is ideal for some serious rest and relaxation. Looking for something extra special? Go for a night in their private log cabin…
Golf in the footsteps of Old Tom Morris on the Isle of South Uist

Tear yourself away from the beauty of Barra and hop on a ferry to the Isle of Eriskay from where you can make your way up to the Isle of South Uist. A haven for nature lovers, South Uist boasts mountains in the east, alongside pristine beaches and wildflower-studded machair (grasslands) that stretch along the west coast. Famous for its glassy lochs, South Uist is a popular spot for trout and salmon fishing and bird watching, while keen golfers shouldn't miss a chance to tee off at the historic Askernish golf course, originally designed by Scottish golfer Old Tom Morris. If hiking is your sport of choice, take yourself up Beinn Mohr where you'll be rewarded with fantastic vistas.
Stay here Hole up for the night at sister-run establishment the Polochar Inn. Once an old change house (a waiting area for the ferry between South Uist and Barra), the inn is now the perfect place to experience some old-school island hospitality.
Explore your wild side on the Isle of North Uist

Continue northwards through the Isle of Benbecula – a small island sandwiched between the Uists – and up to North Uist. Like its southern counterpart, North Uist is a dramatic combination of untouched beaches, sands dunes, marshy grasslands and plentiful lochs.
Wildlife lovers, wander through the RSPB's Balranald Hebridean Nature Reserve where you can catch sight (and sound) of all kinds of local celebrities, including Greenland barnacle geese, corn bunting, corncrakes and otters. While the reserve offers natural beauty year-round, it's truly magical in spring when thousands of migrating birds make for an awesome spectacle.
Stay here A gem to the north of the island is the Vallay Sands B&B. Overlooking the tidal island of Vallay, this stunning spot is great for catching cockles – which local experts and owners Neil and Marion are always happy to cook up for you. On the Isle of South Uist is the cosy and intimate Orasay Inn. You could not wish for a more idyllic spot for your Hebridean adventure with Panoramic coastal views. Relax in the Inn's beautifully furnished interior while deciding where your next quest will take you

Get tipsy on sugar kelp-infused gin on the Isle of Harris
Make your way from North Uist to the beautiful Isle of Berneray from where you can catch a ferry to Leverburgh on the Isle of Harris. Stop off for a bacon sarnie and coffee at The Butty Bus and head on to your first destination: Luskentyre Sands. Hands down one of the best beaches in the UK, you can't go to Harris without dipping your toes in these crystal-clear waters.
Now it's time to put your liver to work, while learning a thing or two, with a tour around The Social Distillery, aka the Isle of Harris Distillery, in Tarbert. Here, master distillers turn out a Hebridean sugar kelp-infused gin, also featuring eight other local botanicals. If we only have one piece of advice, it's this: grab a bottle (or two) from the shop before you leave. Whisky drinkers fret not! The team are in the process of creating their single-malt scotch, The Hearach. It's slated for bottling by the end of 2020, but like all good things here, it won't be rushed – it'll be released when it's ready and not a minute before.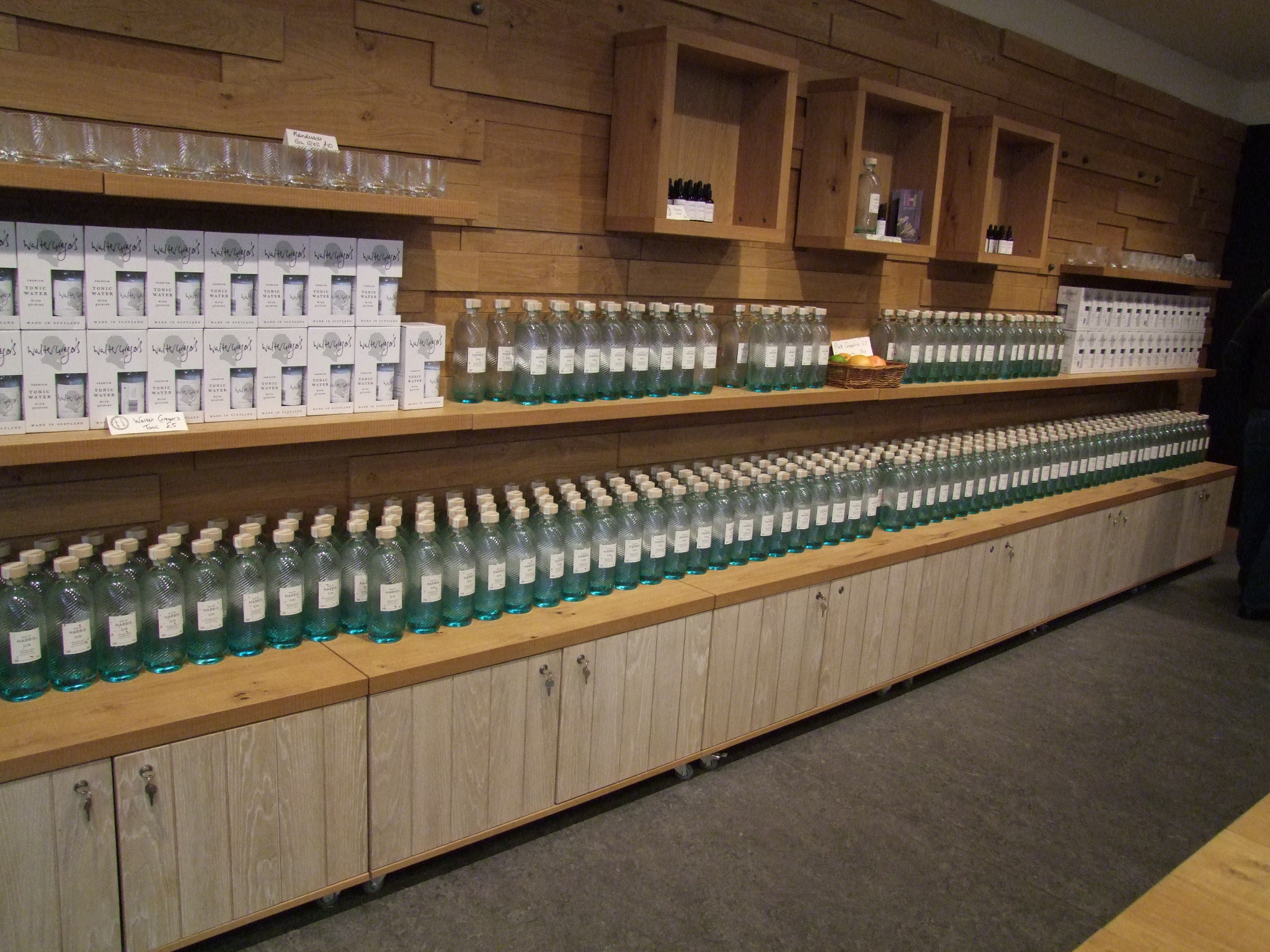 While you're in Tarbert, pop into the Harris Tweed shop – a treasure trove of fabric, jackets, bags and more. The most famous tweed worldwide, the legacy of Harris Tweed is a long one with skills passed down from generation to generation for centuries.
Stay here Recover from your afternoon antics in Harris on the unassuming Isle of Scalpay, only a stone's throw away from Tarbert and connected by a bridge. To lap up beautiful views of the north harbour, check yourself in at the New Haven Bed and Breakfast or Annie's cosy Cnoc-na-Uamha where you will be able to self cater. She is reopening in 2021.

Dig deep into the mysterious history of the Isle of Lewis

We've got a bit of homework for you before you reach the Isle of Lewis: read Peter May's incredible Lewis Trilogy, a collection of mystery novels that'll help draw you deep into the island's history – and what a history it is! Step back in time as you wander around the Calanais Standing Stones, an impressive Neolithic monument erected over 5,000 years ago (even predating the famous Stonehenge), and explore traditional Hebridean blackhouses in all their glory at the restored Gearrannan Blackhouse Village.
Then there's the whisky… Lewis' craft distillery Abhainn Dearg has been distilling the Outer Hebrides' first single malt since 1829. Go for a distillery tour to learn all about the potent tipple and get a taste of their ten-year-old bottle.
The last stop on your tour, from the island's capital Stornoway you can catch flights back to Edinburgh, Glasgow or Inverness. But, before you leave, treat yourself to a farewell meal at fantastic seafood restaurant Digby Chick, where the seasonal menu champions Hebridean produce (check out the specials board for the catch of the day).

Stay here To make the most of your trip to Lewis, base yourself at the Westend Bed and Breakfast, overlooking stunning moorland. Run by local tour guide Maggie and Hamish, these two are happy to share stories from the Isle of Lewis, past and present, and help you build an itinerary of the unmissable sights. If spending a night on the edge of the earth tickles your fancy, then head up to Galson Farm Guest House. Located on the northern tip of Lewis, this 18th Century farmhouse offers spectacular sunsets and (when the weather is right) a peek at the Northern Lights in fantastically clear winter night skies.
How to get there
Plane The Outer Hebrides are accessible from mainland Scotland with regular flights running between the Glasgow and the Isle of Barra in the south and between Glasgow, Edinburgh and Inverness and Stornoway (Isle of Lewis) in the north.
Ferry Calmac ferries serve a number of routes, including Oban to Castlebay in Barra and Ullapool to Stornoway in Lewis.
Getting around

While there are options for public transport (and hiking or cycling – take a look at The Hebridean Way), for maximum freedom and efficiency if you're on a tight timeline, the easiest way to travel around the Outer Hebrides is by renting a car. Prices hover around £30-40 per day.
It's possible to take a car from Barra all the way up to Stornoway and arrange pick-up there for a fee. Alternatively, it's fairly straightforward to arrange pick-ups and drop-offs across different islands.

A few car hire recommendations: Barra Car Hire (Barra), Ask Car (Eriskay to Berneray), Stornoway Car Hire/Mackinnon Self Drive (Leverburgh to Stornoway).