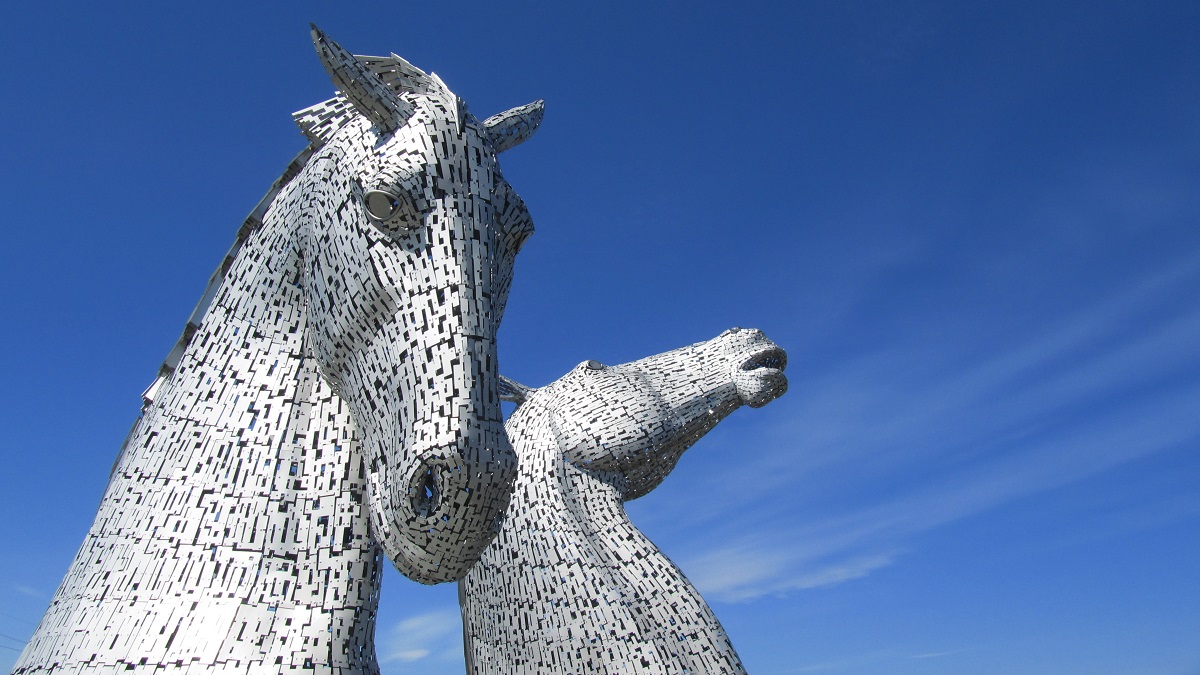 Nestled between the picturesque towns of Falkirk and Grangemouth lies The Helix, home to a mesmerizing wonder known as The Kelpies. These colossal equine sculptures hold the distinction of being the largest of their kind on the planet. Towering at a staggering 100 feet and weighing over 300 tonnes each, The Kelpies are a testament to remarkable design and engineering prowess.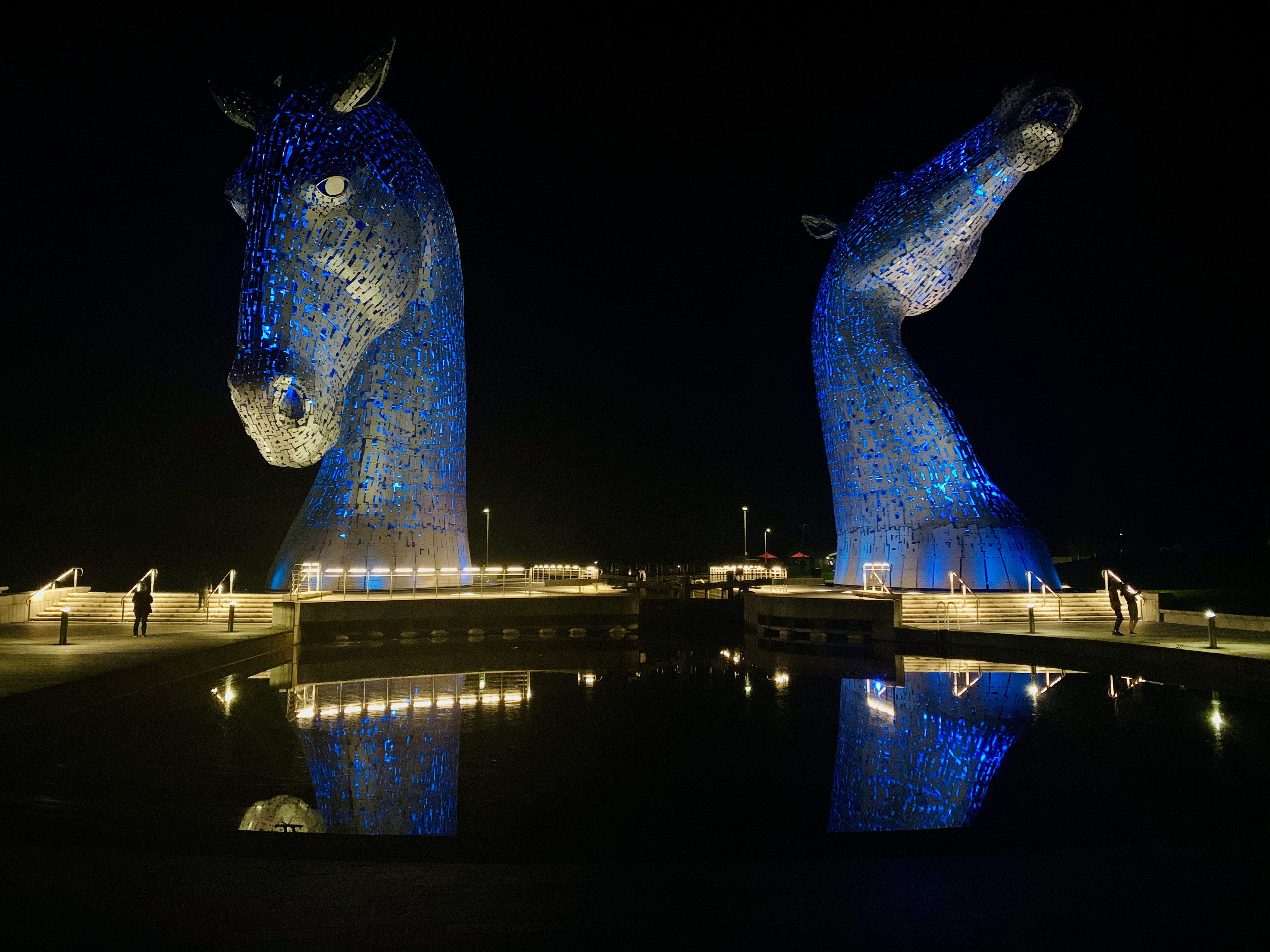 Renowned artist Andy Scott is the mastermind behind these awe-inspiring sculptures, which pay homage to the storied heritage of Scotland's heavy horse, a linchpin of the nation's industrial and economic past.
Curious tourists often inquire about the origin of the name "kelpie." In Scottish folklore, a kelpie is a shape-shifting aquatic spirit, a resident of rivers and lochs. Typically, it assumes the form of a majestic horse. Fortunately, visiting The Kelpies is accessible to all, thanks to their location within The Helix community park.
Entrance is free, and you can marvel at them any time of day throughout the year. The surroundings of these colossal sculptures have been thoughtfully designed to ensure inclusivity, allowing everyone to get up close and personal with these marvels. If you're eager to delve deeper into the engineering and ingenuity behind The Kelpies, embark on an exclusive tour that takes you inside one of these magnificent structures.

For cycling enthusiasts, The Helix offers an extensive network of connected cycle paths stretching over 500 kilometres, making it a haven for riders of all levels.
But that's not all! The Helix boasts many attractions, including a pristine lagoon, a cosy café, an exhilarating adventure zone, and a splash play area. So, whether you're here for the majestic Kelpies, a leisurely bike ride, or a day of family fun, The Helix has something enchanting in store for you.