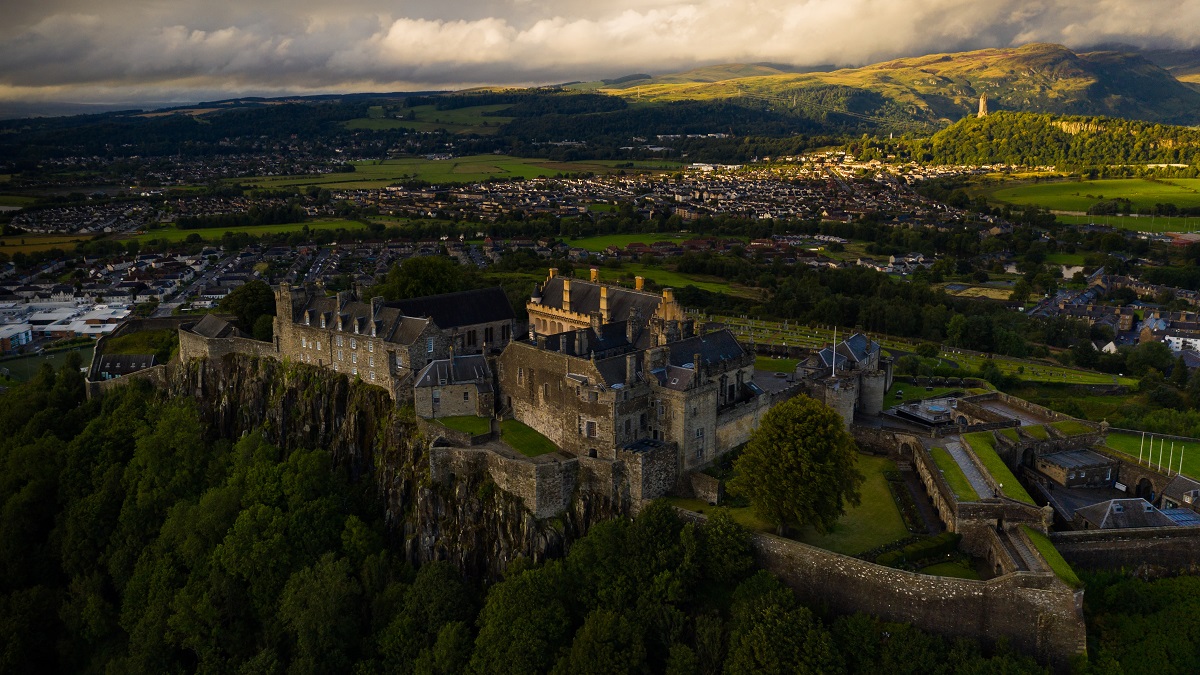 The city of Stirling might be wee, but its history is HUGE!
In the shadows of the beautiful Ochil hills, there is so much to see and do in this city. Here are just 5 things we recommend:
1. The National Wallace Monument
This impressive landmark commemorates the life of Sir William Wallace, the patriot and martyr who became saluted as one of Scotland's National Heros. Inside the Monument you can discover the story of the warrior who led the Scottish army to victory at The Battle of Stirling Bridge.
In The Hall of Arms you will see Wallace's sword which struck fear into the hearts of his enemies. From the top of the Monument you can see incredible views across central Scotland.
Visitor services include multi-lingual interpretation. Woodland Walks and Nature Trails, Free Car Parking, and Courtesy Bus Service to The Monument.
2. Stirling Castle
If you've met anyone who has been to Stirling Castle, they will tell you it is one of the best castles in Scotland to visit! This castle is one of Scotland's most historically important sites and was once a favoured residence of the Stewart kings and queens.
If you visit, you can meet16th century costumed characters who will welcome you. Families can have fun in the palace vaults where children can try out activities such as dressing in period costume and playing medieval instruments. There is also a restaurant, the Unicorn Café, which offers a range of hot and cold drinks and food all with stunning views!
3. The Church of the Holy Rude
Very close to Stirling Castle, this church was founded in the 12th century, and it is the second oldest building in the city! It sits on Stirling's highest hill and was the setting for the coronation of James VI in 1567.
4. Battle of Bannockburn Experience
The Battle of Bannockburn experience in the visitor center puts you at the heart of the action with incredibe 3D technology. Outside, wander across the parkland and admire restored commemorative monuments, including the iconic statue of Robert the Bruce. There is also an ward winning cafe and an amazing shop full of merchandise.
5. Old Town Jail
This was Stirling's first 5 star attraction! Here you can gasp, gulp and gape at tales of the horrible history of crime and punishment in the Royal Burgh of Stirling. You'll hear of infamous executioner Jock "The Happy Hangman" Rankin, along with murderers, martyrs and more.