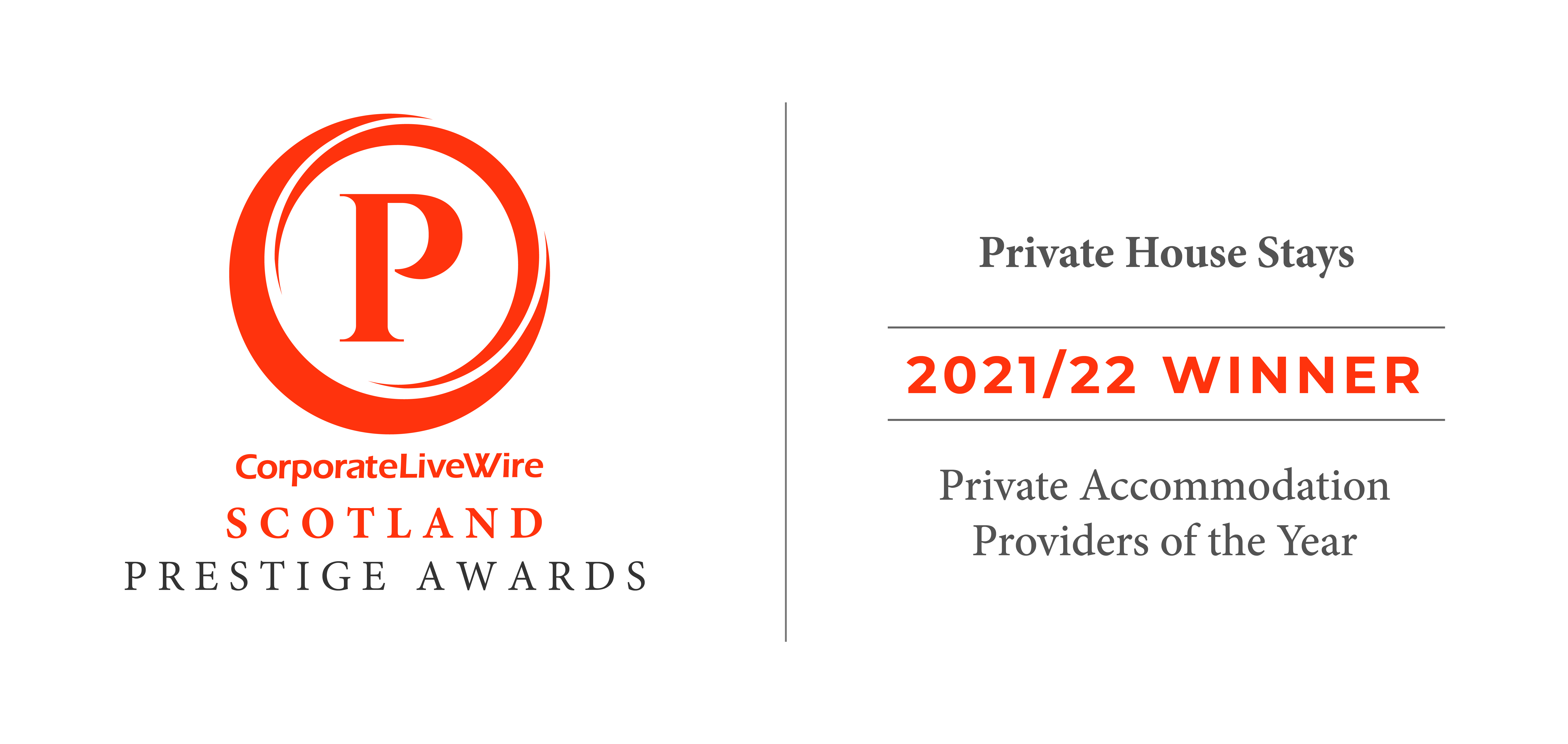 The Corporate Livewire Scotland Prestige Awards 2021/22 recognise small and medium-sized businesses that have proven to be the best in their market over the past 12 months.
Private House Stays are delighted to announce that we have been successful in winning Private accommodation providers of the Year!!

The judging panel base their decisions upon areas such as service excellence, quality of the product/ service provided, innovative practices, value, ethical or sustainable methods of working, as well as consistency in performance. The winners selected are those who can best demonstrate their strengths in these areas.