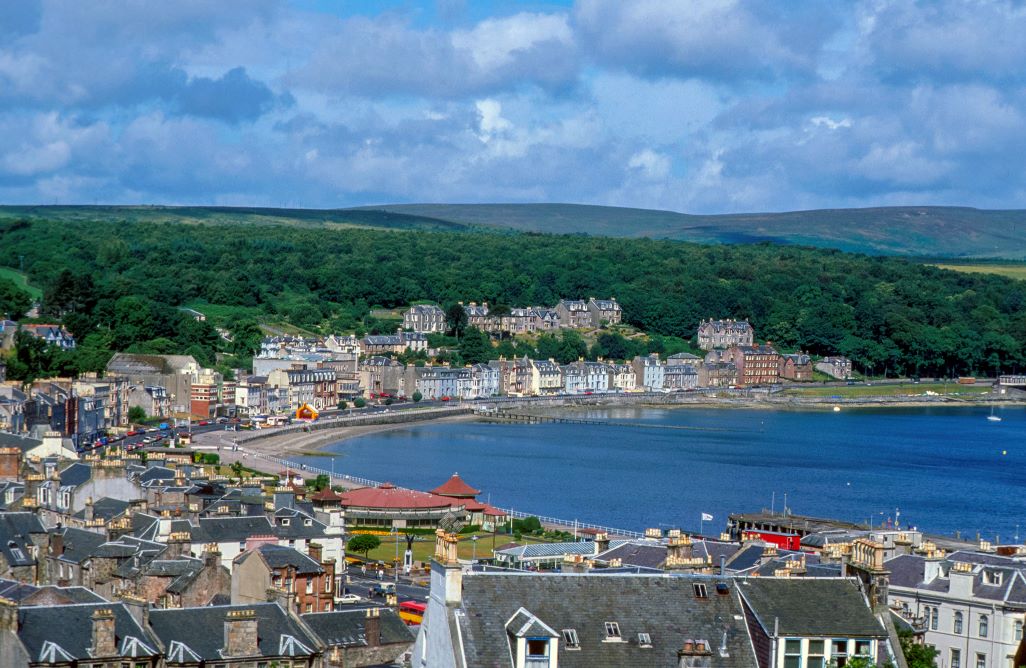 Exploring the Serenity of Bute: An Island Escape Worth Taking
It is nestled in Scotland's tranquil embrace of the Firth of Clyde. The charming island of Bute beckons travellers seeking a peaceful escape from the urban hustle. With its captivating blend of natural beauty, historical treasures, and a serene atmosphere, Bute offers an idyllic getaway that rejuvenates the soul. Board a ferry from Wemyss Bay on the mainland to Rothesay, Bute's main town. The ferry journey provides scenic views of the Firth of Clyde.Bute's allure lies in its multifaceted appeal, catering to a wide range of interests and desires. Bute is famous for its Tranquil beauty and breathtaking landscapes, from lush gardens to tranquil beaches, providing a serene backdrop for relaxation and exploration.
When seeking an escape from the mundane and a dive into the extraordinary, Bute is a hidden gem waiting to be explored. Tucked away in the gentle embrace of the Firth of Clyde in Scotland, this enchanting island offers an array of experiences that promise to awaken your senses.
Mount Stuart Exploration is a Victorian Gothic masterpiece that emerges from the pages of a fairytale. Mount Stuart House invites you to enter a world of luxury and artistic finesse with its awe-inspiring architecture, captivating artwork, and meticulously landscaped gardens. As you stroll through its corridors and chambers, you'll find yourself immersed in the beauty of a bygone era, surrounded by the echoes of history and the whispers of creativity. Rothesay Castle Discovery a glimpse into ancient times for history enthusiasts and explorers, Rothesay Castle is a treasure trove waiting to be unveiled. This ancient fortress stands as a sentinel, guarding the secrets of Bute's past.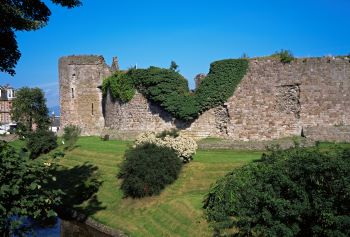 West Island Way Trek is the call of the wild beckons. The West Island Way is ready to answer. This scenic trail, perfect for both walkers and cyclists, takes you through Bute's diverse landscapes and natural wonders. From verdant woodlands to breathtaking coastal vistas, every step along the West Island Way is a testament to the island's untouched beauty. This trail offers it all, whether you seek solitude, adventure, or a deeper connection with nature. Ascog Fernery and Garden Adventure is a journey to another realm. Prepare to be enchanted as you immerse yourself in the magical world of the Ascog Fernery. This restored Victorian fern house is a symphony of greenery and exotic flora, creating an otherworldly atmosphere that sparks the imagination.
Cannon House Hotel in the heart of Bute, Scotland, the Cannon House Hotel stands as a welcoming oasis that seamlessly blends modern comfort with the echoes of history. Set against the picturesque backdrop of the Firth of Clyde, this charming hotel invites travellers to experience the island's allure while enjoying a cosy and memorable stay.
The Victoria Hotel offers cosy accommodation with a touch of classic elegance. Its prime location is the perfect base for exploring Bute's attractions. Enjoy a comfortable stay and easy access to the town's charm and character.
The Glenburn Hotel is perched overlooking the Firth of Clyde. The Glenburn Hotel offers luxury and breathtaking views. Immerse yourself in tranquillity while enjoying modern amenities and exploring the beauty of Bute. It is a true escape that captures both comfort and natural splendour.
St Ebba Bed and Breakfast discovers the warmth at St Ebba B&B nestled by Rothesay Bay. This inviting haven offers comfortable rooms, a friendly atmosphere, and stunning sea views. Experience genuine hospitality and enjoy a relaxing stay as you explore the wonders of Bute.

Chandlers present exceptional cuisine and a cosy retreat on the Isle of Bute. With tastefully designed accommodations and a convenient location, it's an ideal base for exploring the island's attractions. Immerse yourself in comfort and indulge in the culinary wonders Chandlers is renowned for, all while enjoying the serene surroundings of Bute.
Intriguing, serene, and steeped in history, Bute offers a unique escape that soothes the soul and ignites curiosity. Plan your visit, immerse yourself in its beauty, and uncover the hidden treasures that make this island an unforgettable destination.