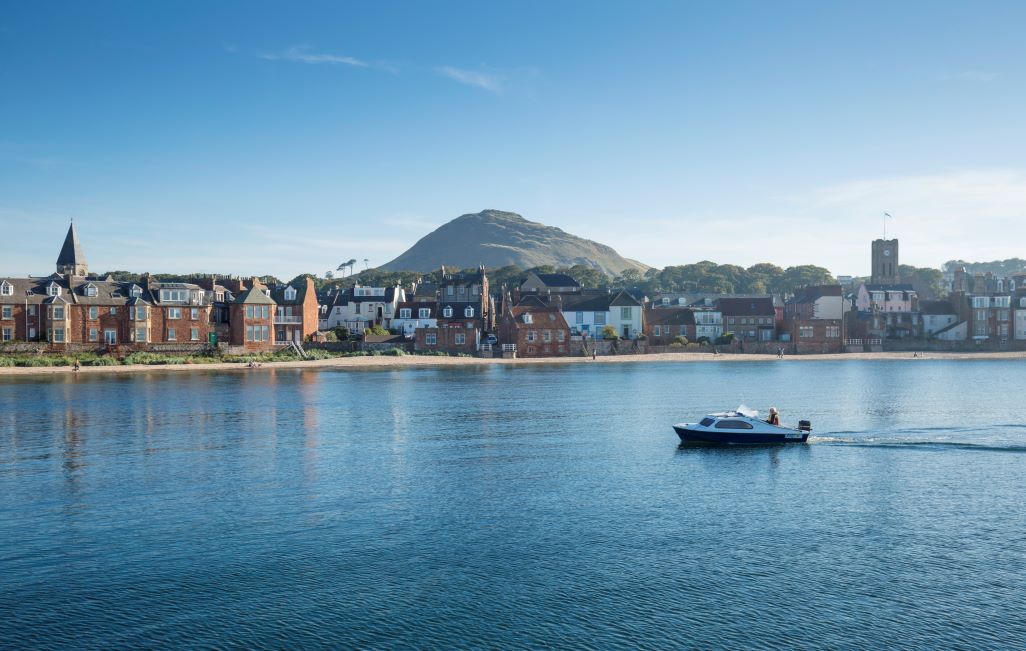 North Berwick: A Charming Coastal Retreat
Nestled on the picturesque shores of the Firth of Forth in East Lothian, Scotland, North Berwick is a delightful coastal town that has long been a beloved destination for travellers seeking natural beauty, historic charm, and outdoor adventures. Known for its stunning beaches, world-class golf courses, and rich maritime heritage, North Berwick offers a tranquil escape from the hustle and bustle of city life.
The Isle of May Landing Trip is an exhilarating adventure for nature enthusiasts and birdwatchers. Located in the Firth of Forth, Scotland, this excursion offers visitors a unique opportunity to step on the Isle of May, a wildlife paradise renowned for its seabird colonies. As you disembark onto the island's rugged shores, you'll immerse yourself in a world of astounding natural beauty and avian wonder. The Isle of May is a sanctuary for puffins, guillemots, razorbills, and other seabird species, making it a birdwatcher's dream destination.
Getting to North Berwick, a picturesque coastal town in Scotland, is relatively straightforward. It is around 30-35 minutes on a train from Edinburgh Waverly, and 40 minutes in a car. Bus services also connect North Berwick with Edinburgh and other nearby towns. You can check the schedules and routes with local bus operators.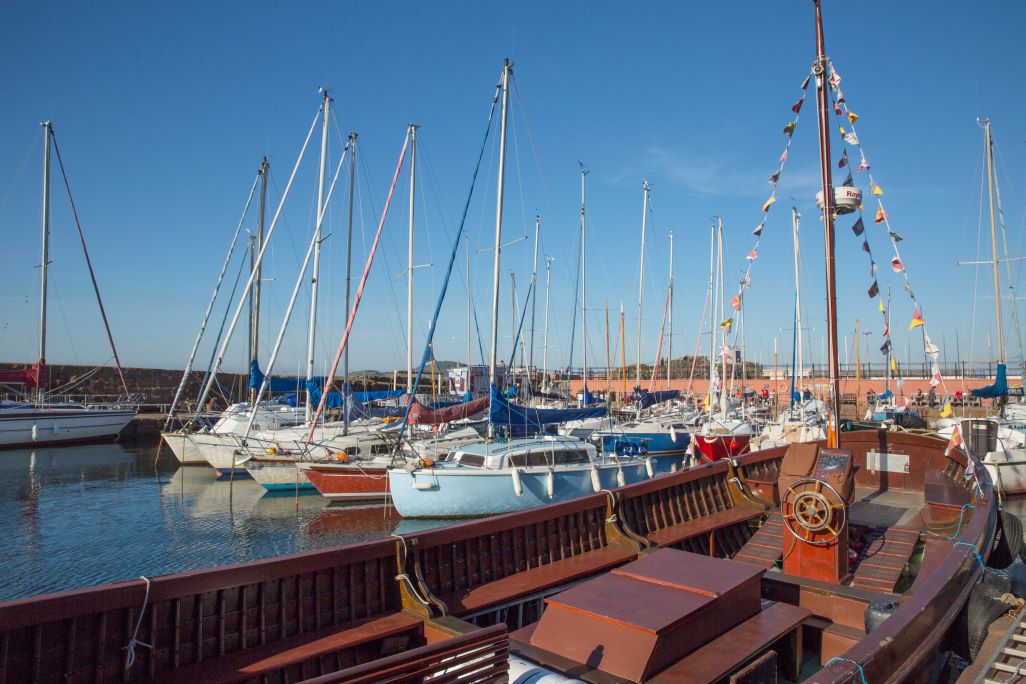 North Berwick boasts two main beaches - Milsey Bay and West Bay. Both are renowned for their golden sands, breathtaking sea views, and nearby islands, including the iconic Bass Rock. The town has several world-class golf courses, including the North Berwick Golf Club and The Glen Golf Club. Golf enthusiasts flock here to enjoy challenging links and stunning coastal scenery. North Berwick's seaside location is prime for sailing, kayaking, and other water-based activities. Take a boat tour to Bass Rock, or try paddleboarding.
North Berwick Beach is a coastal gem in the charming town of North Berwick, Scotland. This stunning stretch of shoreline, with its soft golden sands and crystal-clear waters, offers visitors a tranquil escape along the Firth of Forth. Here, you can immerse yourself in the beauty of nature, bask in the salty sea breeze, and enjoy various outdoor activities.
Tantallon Castle, perched dramatically on the rugged cliffs overlooking the North Sea near North Berwick, Scotland, is a historic fortress that evokes awe and wonder. This mediaeval stronghold, dating back to the 14th century, is a testament to Scotland's rich heritage and turbulent past.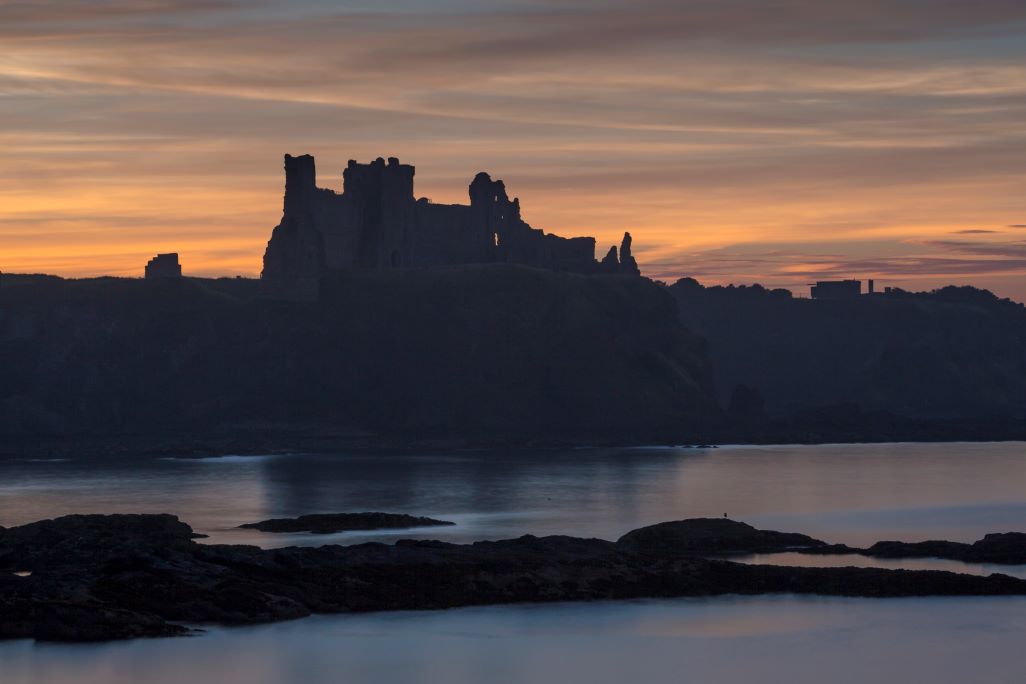 The Scottish Seabird Centre, situated in the charming coastal town, is a captivating attraction that allows visitors to connect with the rich marine life and seabird populations that grace the Firth of Forth and the nearby islands. It's an educational and immersive experience that appeals to nature lovers of all ages. The Scottish Seabird Centre offers a captivating and informative experience, allowing visitors to understand Scotland's coastal wildlife better.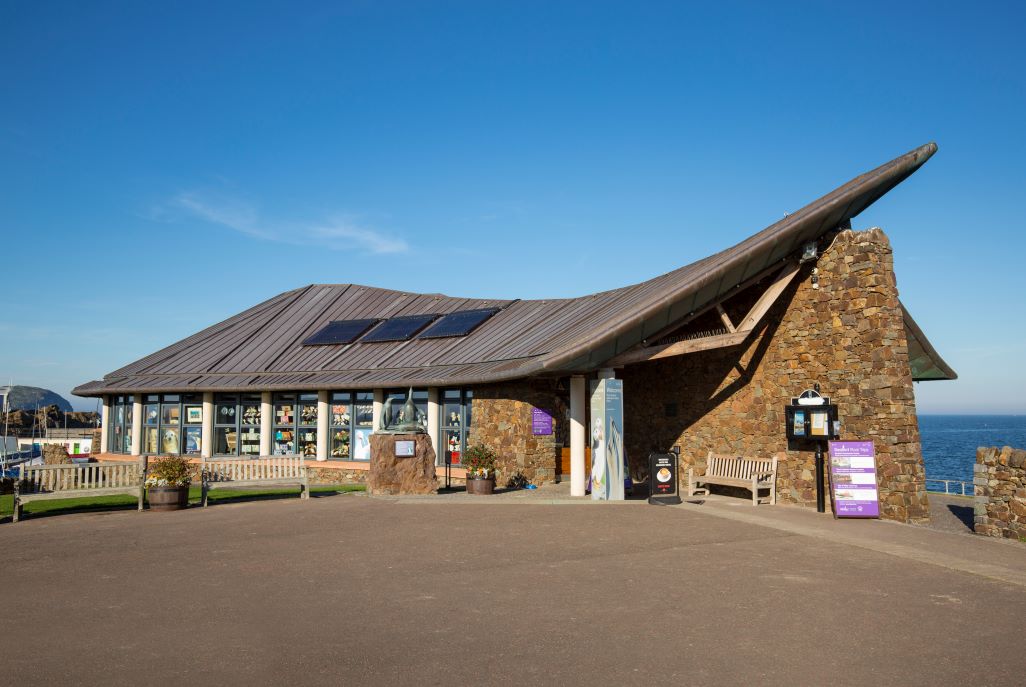 The Glen Golf Club, nestled along the stunning coastline of North Berwick, Scotland, is a golfer's paradise renowned for its picturesque setting and challenging links. This historic club offers a truly unique golfing experience. With breathtaking views of the Firth of Forth, the North Berwick Law, and the Bass Rock, golfers are treated to a challenging game and a visual feast of coastal beauty. The course, designed by revered golf architect Ben Sayers, blends traditional links-style challenges and strategic layout.

Nestled in the picturesque coastal town of North Berwick, Scotland, the West Links Golf Course is a world-renowned golfing destination that combines the challenges of a classic links course with breathtaking sea views and a rich historical pedigree. West Links Golf Course is a must-visit destination for golf enthusiasts worldwide. Its stunning natural beauty, challenging layout, and historical significance offer a golfing experience as memorable as enjoyable. Whether you're a seasoned golfer or just starting, a round at West Links is a true golfing adventure by the sea.
North Berwick Law, a prominent hill that looms over the coastal town, is a captivating natural landmark that offers both locals and visitors a rewarding outdoor adventure. This ancient volcanic formation has a unique charm and provides breathtaking panoramic views of the surrounding landscapes. North Berwick Law offers a delightful outdoor experience for nature enthusiasts, history buffs, and anyone seeking stunning views of the Scottish coastline. Whether you are looking for a short hike, a peaceful picnic spot, or a unique perspective on the town and its surroundings, this natural marvel delivers a memorable and rewarding adventure.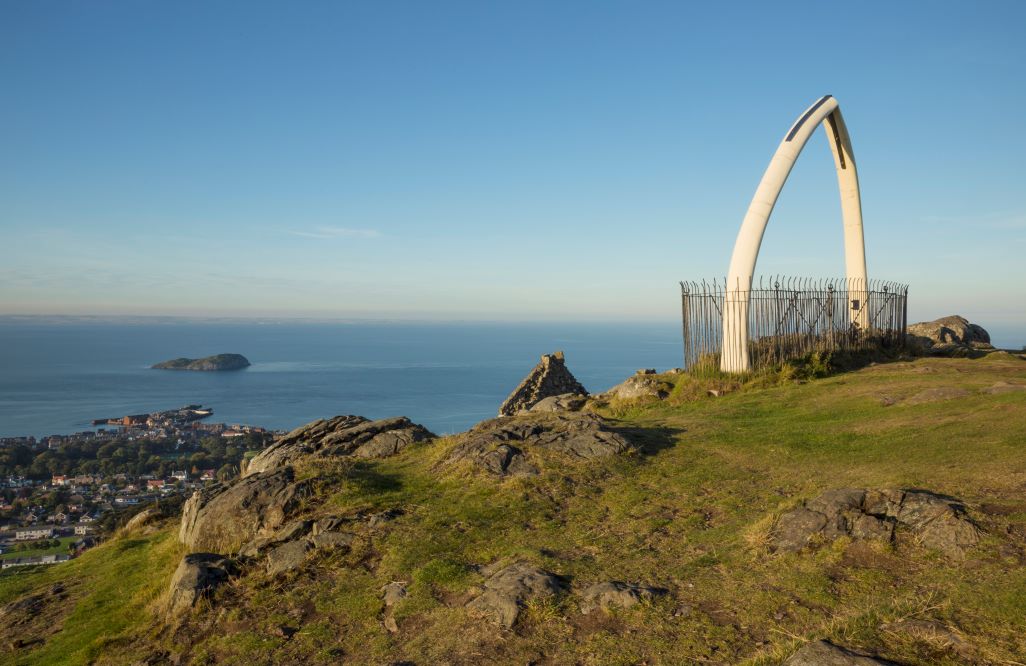 Bass Rock, located in the Firth of Forth off the coast of North Berwick is a small but significant island known for its remarkable seabird population. This volcanic rock formation is home to one of the world's largest gannet colonies, making it a captivating destination for birdwatchers and nature enthusiasts. The sight of thousands of white gannets covering the island's surface is a breathtaking spectacle, and the island's role as a seabird sanctuary has earned its recognition as a vital hub for wildlife conservation in Scotland.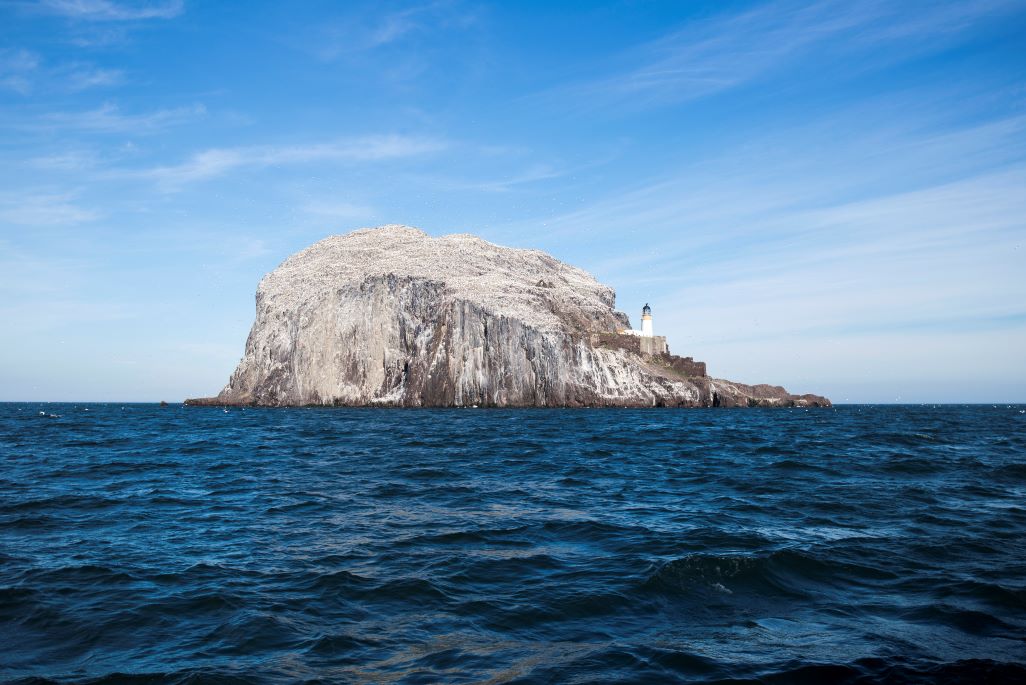 Seabird Cruises offers a thrilling maritime experience that allows travellers to explore the breathtaking beauty of the Firth of Forth and its abundant wildlife. These guided boat tours will enable you to venture into the North Sea, where you can witness the region's remarkable seabird colonies, stunning coastal landscapes, and even the iconic Bass Rock. Seabird Cruises provides an unforgettable maritime adventure that brings you up close to Scotland's spectacular coastal wildlife and scenery.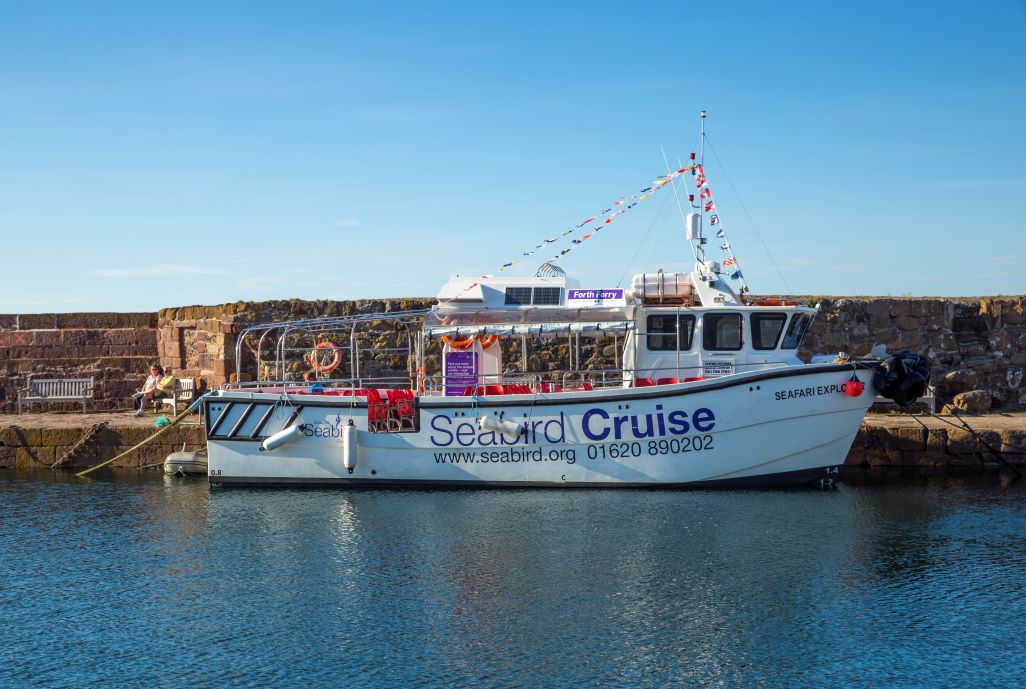 The North Berwick Highland Games is a vibrant celebration of Scottish culture and athleticism held annually in August in the charming coastal town of North Berwick. This event showcases traditional Highland games such as caber tossing, tug-of-war, Highland dancing, a pipe band competition and a lively parade. With a backdrop of stunning coastal scenery, these games offer visitors a chance to immerse themselves in Scotland's rich heritage and enjoy a festive atmosphere filled with kilts, bagpipes, and athletic feats.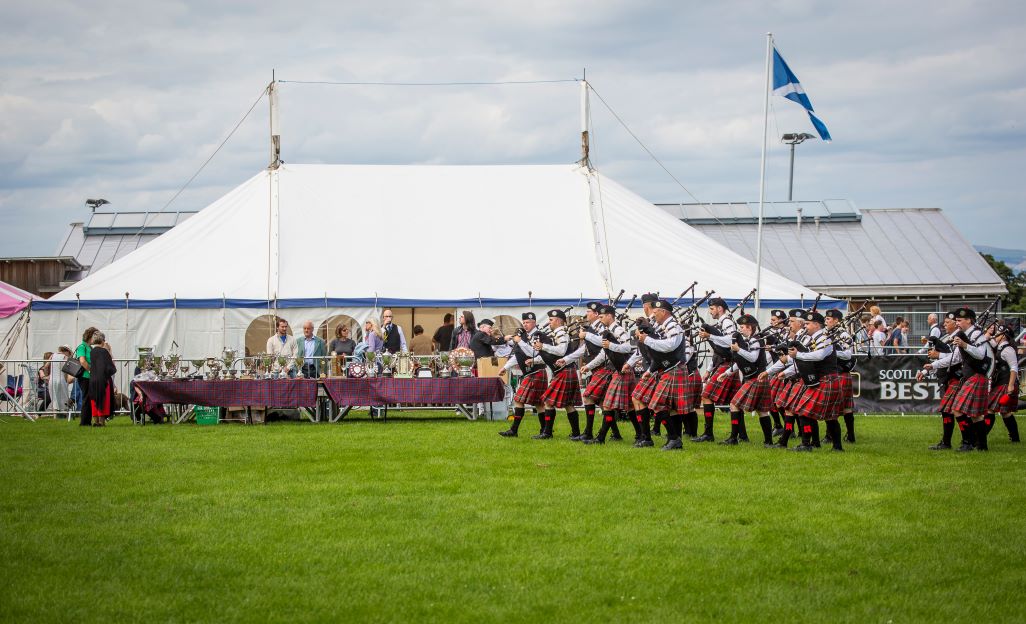 Fringe by the Sea is a well-known arts and music festival held annually in August and an offshoot of the famous Edinburgh festival. It is a celebration of music, literature, comedy, visual arts, and more, set against the stunning backdrop of the coastal town and its breathtaking sea views.
Edinburgh Festival, often called "The Festival," is a world-renowned cultural extravaganza just a stone's throw away from the charming town of North Berwick, Scotland. Every August, Edinburgh comes alive with a dazzling array of artistic performances and events. From the iconic Edinburgh Festival Fringe, showcasing cutting-edge theatre, comedy, and live performances, to the International Festival, which celebrates classical music, dance, and theatre, the city offers a vibrant and eclectic cultural experience. Visitors from North Berwick and beyond flock to Edinburgh to immerse themselves in this creative whirlwind. The historic streets and venues of the city become stages for artists and performers from around the globe, making it a truly unique and unmissable event for culture enthusiasts.
North Berwick offers a variety of accommodation options to suit every traveller's needs. From charming bed and breakfasts overlooking the scenic coastline to modern hotels in the town centre, there's something for everyone. Many accommodations in North Berwick provide easy access to the stunning beaches, golf courses, and historic sites, making this coastal town a popular destination. Whether you're seeking a cosy seaside retreat or a comfortable base for exploring the region, North Berwick's accommodation choices ensure a pleasant stay while enjoying this delightful Scottish town's natural beauty and attractions.
6A B&B in North Berwick is a charming and cosy bed-and-breakfast establishment, offering a delightful escape for visitors. Located in the heart of this coastal town, it provides a warm and inviting atmosphere for travellers seeking a comfortable stay. With comfortable accommodations and a friendly atmosphere, it's the perfect choice for exploring North Berwick and its beautiful surroundings.
No.12 Hotel and Bistro nestled within the picturesque seaside town of North Berwick, just a quick train journey away from Edinburgh, you'll find No12 Hotel and Bistro—a charming, family-operated boutique hotel and dining experience. No12's guests will relish its convenient location, situated close to both the stunning east and west beaches and renowned golf courses. North Berwick boasts a vibrant array of popular attractions waiting to be explored by visitors.
Archerfield House is an exquisite and historic country estate near Dirleton in East Lothian, Scotland. This opulent mansion dates back to the 17th century and offers a luxurious retreat for guests. Surrounded by lush countryside and beautifully manicured gardens, Archerfield House provides an idyllic setting for weddings, events, and upscale getaways. The estate also features a world-class golf course, spa facilities, and fine dining options, ensuring a truly indulgent and memorable experience for those seeking refined relaxation and recreation.
The Marine North Berwick is a charming seaside hotel in the heart of North Berwick, Scotland. With its prime location overlooking the picturesque North Berwick Harbour, this welcoming establishment offers guests stunning coastal views and easy access to the town's beautiful beaches and attractions. The Marine is known for its comfortable accommodations, friendly hospitality, and a restaurant that serves fresh seafood and other delectable dishes. Whether seeking a peaceful seaside retreat or a base for exploring the region's natural beauty, The Marine North Berwick provides a delightful Scottish coastal experience.
The Secret Cabin in North Berwick is a hidden gem in the serene Scottish countryside. Tucked away from the hustle and bustle, this cosy cabin offers a secluded and tranquil retreat for those seeking a peaceful escape. It is surrounded by nature and provides a unique opportunity to unwind and connect with the great outdoors. The cabin's charm lies in its simplicity, making it an ideal spot for a romantic getaway or a quiet respite from everyday life. Experience the magic of North Berwick's countryside at The Secret Cabin.
Whether you're a nature enthusiast, a history buff, or simply seeking a serene coastal escape, North Berwick has something to offer everyone. With its stunning scenery, rich history, and welcoming accommodations, it's no wonder this charming town remains a beloved destination on Scotland's east coast.