Dumbarton
Discover Dumbarton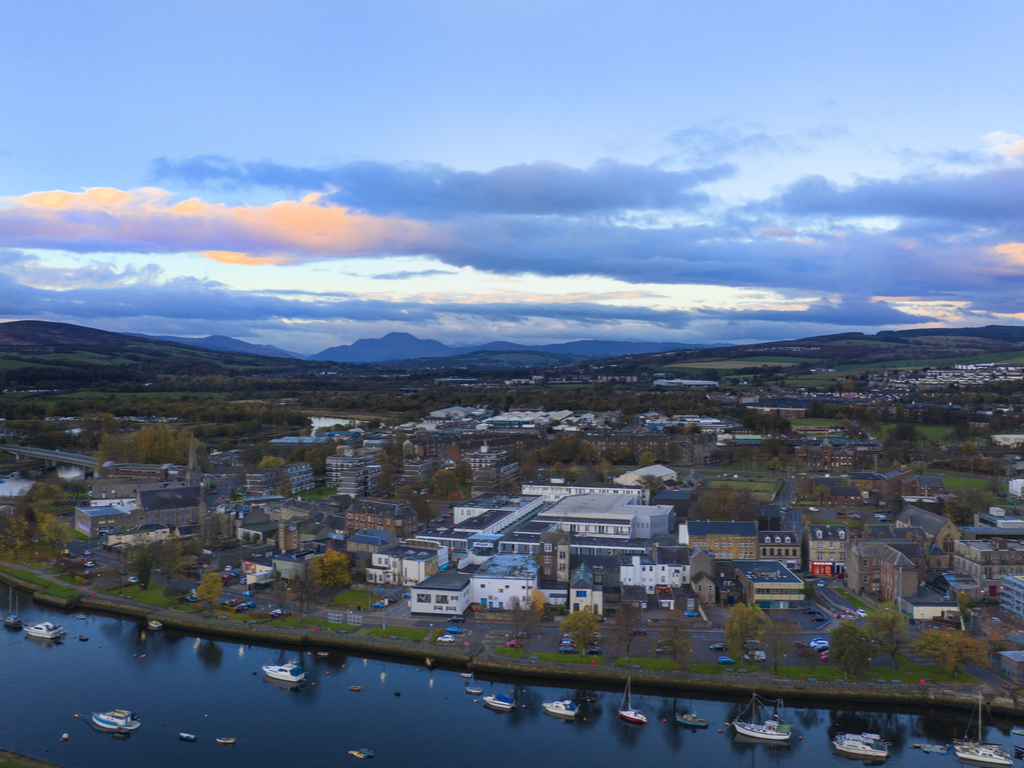 Dumbarton
Dumbarton is a Scottish burgh, the administrative capital of the council area of West Dunbartonshire and the lieutenancy area, and the former county of Dunbartonshire. From 1975 to 1996, it was the district of Dumbarton's administrative capital within the Strathclyde region. The population was 20,527 in 2001.
The burgh is located on Clyde's north bank, where the River Leven flows into the Clyde. As early as the 5th century, Dumbarton, whose name means in Brittonic the "Fort of the Bretons," was the capital of the Kingdom of Strathclyde; it was then taken and destroyed by the Vikings in 871.
We've not got any properties listed yet. Please try another region.
Do you have a property in this area? contact us.