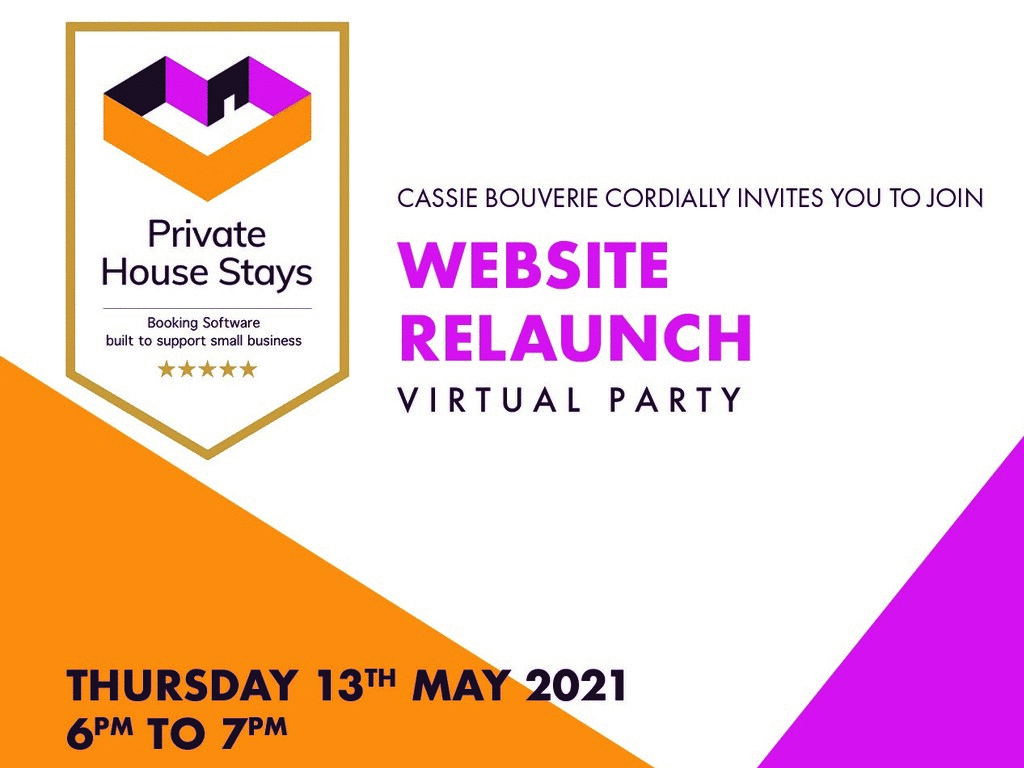 Thursday 13th May marked a special day in Private House Stays' calendar – the official launch of our brand-new website. Hosted by David Cochrane MBE, the Chief Executive of HIT Scotland, this was a huge labour of love for everyone involved and a testament to the warmth surrounding the PHS community.
The event begins with an enthusiastic hello from faces old and new alike. Founder Cassie welcomes as many attendees as she can by name as they pop in from virtual waiting room, and the chat box fills with greetings. There's a sense of camaraderie amongst the noise, with the usual muddle we've all come to know and love about Zoom calls during lockdown.
After a quick introduction by David, first to speak is Cassie Bouverie with a short presentation on the origin of Private House Stays.
Cassie Bouverie, Private House Stays
The idea first came from Cassie's experience running a B&B in Edinburgh, and her frustration at the plethora of third-party business wanting to send guests – but in exchange, take 25% of the hard-earned cash. Using her 15 years' experience working in London in insurance, estate agency, and online information sales in the 1990s – as well as her first-person knowledge from running a Bed and Breakfast – Cassie travelled Scotland to build relationships and trust with property owners in a similar position. Thus, Private House Stays was born.
The key ambition of Private House Stays is to empower small businesses in the tourism sector to generate commission-free bookings. Highlights from Cassie's presentation were:
The importance of online presence for business in our industry, especially post-covid
The ethical and purpose-driven nature of the business
The desire to make booking accommodation simple
The exciting new stage we are at, with our new website and software (shout out to Colin from We are Everyone)
Our work with Edinburgh Napier University to become a Business for Good
A PowerPoint of the website shows off our exciting new features, emphasising a desire to work with clients and innovate. The slide on promoting wellness gets particular applause in the chat box (see our article in the Scotsman here.)