Discovering the Charms of Perth: History, Culture, and Natural Beauty
Nestled on the banks of the majestic River Tay in central Scotland, Perth, often known as the "Fair City," offers a captivating blend of history, culture, and access to the stunning Scottish countryside. This vibrant city, the administrative centre of Perth and Kinross council area, holds a significant place in Scottish history and boasts many attractions and activities for visitors to enjoy. Perth, Scotland, boasts a range of captivating attractions. Scone Palace, a grand stately home, is steeped in history and surrounded by stunning gardens. The Perth Concert Hall is a hub for cultural performances, while The Black Watch Castle and Museum provide insight into Scotland's oldest Highland regiment. For a journey back in time, Elcho Castle offers a remarkably well-preserved glimpse into 16th-century Scottish architecture and history. These attractions promise a rich and varied experience in the heart of Perth.
How to get there
By Train:
Perth has its train station known as Perth Railway Station. It's a key railway hub in Scotland and is well-connected to major cities like Edinburgh, Glasgow, Inverness, and Aberdeen. You can take a direct train to Perth from these cities, and the journey time varies depending on your starting point.
By Car:
If you're driving to Perth, it's easily accessible via the M90 motorway, which connects Perth to Edinburgh and the more comprehensive Scottish road network. From Edinburgh, it's approximately a 1.5 to 2-hour drive; from Glasgow, it's about a 1.5 to 2.5-hour drive, depending on traffic and your exact starting point.
By Bus:
Several bus companies, including National Express and Scottish Citylink, serve Perth. You can take a long-distance bus to Perth from various cities across Scotland and the UK. The bus station in Perth is located near the city centre.
By Air:
The nearest major airport to Perth is Edinburgh Airport (EDI). As mentioned above, you can fly into Edinburgh Airport from various domestic and international destinations and then travel to Perth by train, bus, or car. The journey from the airport to Perth takes approximately 1.5 to 2 hours by car.
Things to do
Elcho Castle is a remarkably well-preserved 16th-century castle located near Perth, Scotland. This historic gem offers visitors a fascinating journey back in time, allowing them to explore Scottish architecture and history in an authentic setting. The castle's impressive stone walls, courtyards, and interiors offer a glimpse into the past, making it an intriguing destination for history enthusiasts and those seeking to immerse themselves in Scotland's rich heritage.
Kinnoull Hill and Woodland Park offer a captivating blend of natural beauty and outdoor adventure. This scenic destination boasts panoramic views of Perth and its surroundings from the summit of Kinnoull Hill, making it a perfect spot for hikers, nature enthusiasts, and photographers. The park features a network of hiking trails and woodland walks, providing opportunities to explore lush forests and discover the diverse flora and fauna of the area. Whether you're seeking a stroll or a challenging hike, Kinnoull Hill and Woodland Park offer a tranquil escape and a chance to connect with the great outdoors.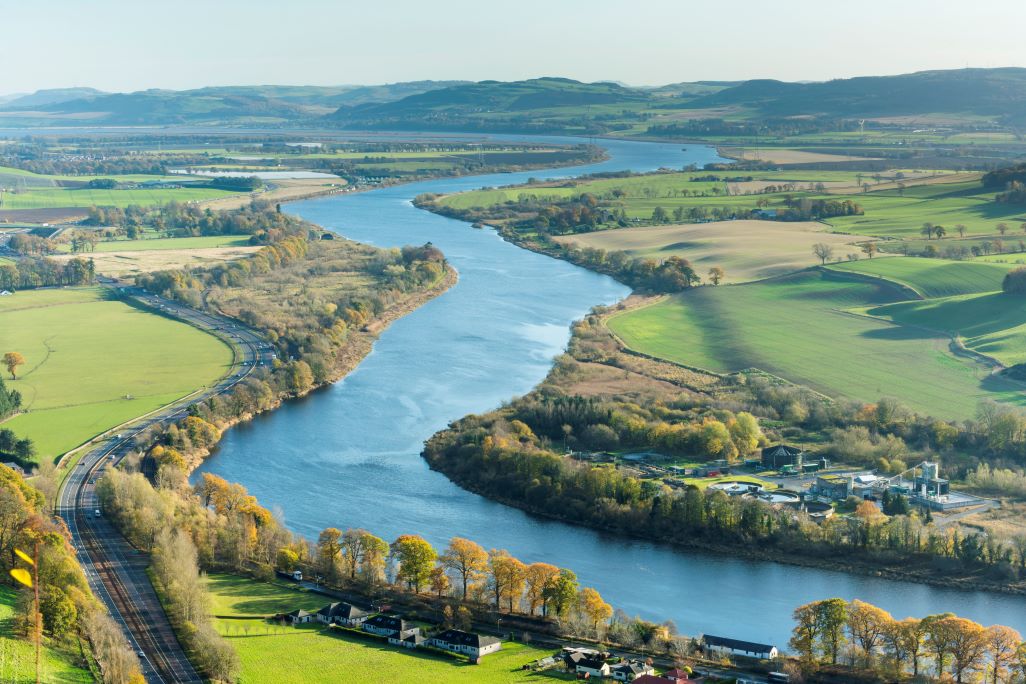 The Black Watch Castle and Museum, situated in Perth, Scotland, is a captivating attraction that provides insight into the history of Scotland's oldest Highland regiment, the Black Watch. This museum features an impressive collection of artefacts, interactive displays, and historical exhibits that vividly narrate the regiment's storied past. Visitors can explore the castle's intriguing architecture and immerse themselves in the rich military heritage of Scotland, making it a must-visit destination for history buffs and anyone interested in the country's martial history.
Perth Concert Hall is a cultural centrepiece in the heart of Perth, Scotland. This modern and elegant venue hosts various live performances, including concerts, theatre productions, and cultural events. With its state-of-the-art facilities and a diverse entertainment program, the concert hall is a hub for local and touring artists, making it a vibrant and dynamic cultural destination for residents and visitors alike.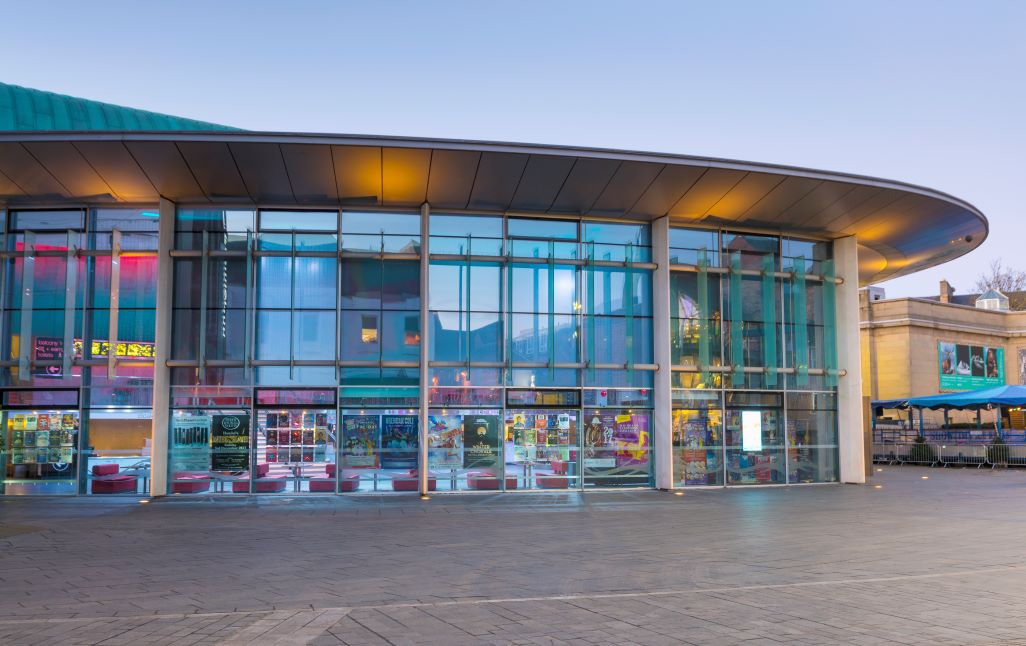 Scone Palace is just outside Perth, Scotland, a majestic stately home with a rich history and breathtaking gardens. This iconic palace not only exudes grandeur but also holds significant historical importance as the historic crowning place of Scottish kings. Visitors can explore its opulent interiors, stroll through beautifully landscaped gardens, and soak in the regal ambience that makes Scone Palace a captivating and historically significant attraction in the heart of Scotland.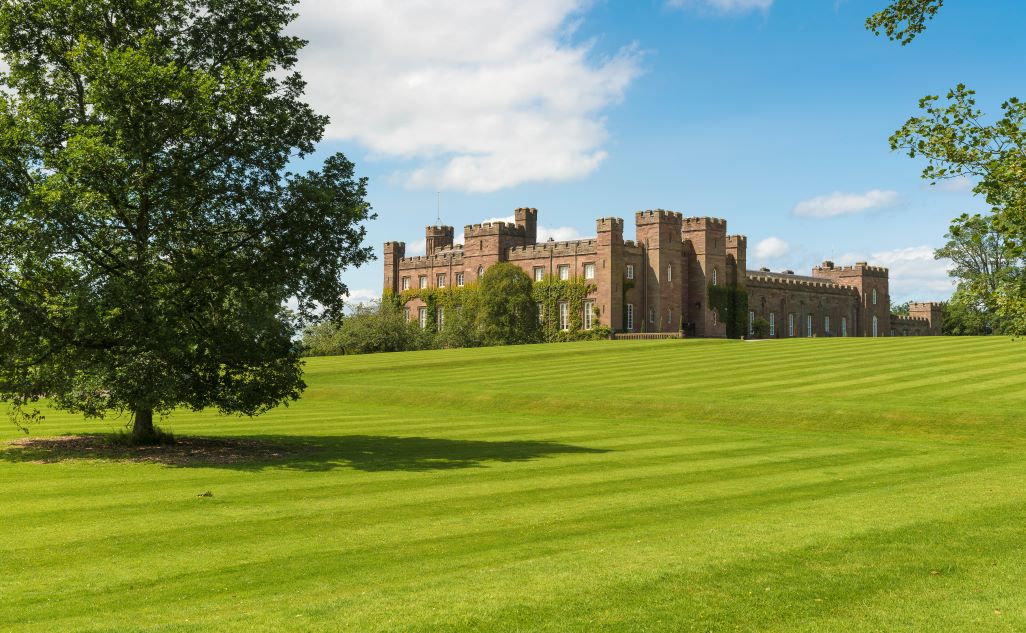 Places to Stay
The Farmhouse Bed and Breakfast is a charming and welcoming accommodation in the scenic countryside near Perth, Scotland. This delightful B&B offers guests a peaceful and authentic Scottish experience with comfortable rooms and a warm, family-friendly atmosphere. Visitors can savour homemade breakfasts, explore the picturesque surroundings, and immerse themselves in the tranquillity of rural living. With its rustic charm and genuine hospitality, The Farmhouse Bed and Breakfast provides a perfect retreat for those looking to escape the hustle and bustle of city life.
Conichan Cottage is a picturesque and secluded retreat located near Perth, Scotland. This charming cottage offers a cosy and tranquil escape, surrounded by serene countryside landscapes. With comfortable accommodations and a rustic ambience, it provides a perfect setting for a relaxing getaway. Visitors can unwind in a peaceful environment, explore the area's natural beauty, and enjoy the simplicity and charm of Scottish rural living at Conichan Cottage.
Kindrochit Bed and Breakfast in Aberfeldy is a charming and welcoming accommodation in the scenic Tay Valley of Perthshire, Scotland. This B&B offers comfortable and tastefully appointed rooms with a warm and friendly atmosphere. Guests can enjoy a delicious homemade breakfast, relax in the beautiful garden, and take in the stunning views of the surrounding countryside. With its peaceful setting and easy access to outdoor activities and local attractions, Kindrochit B&B is an ideal choice for those seeking a cosy and tranquil retreat in the heart of Scotland.
The Salutation Hotel is a historic and welcoming establishment in the heart of Perth, Scotland. One of Scotland's oldest hotels, it blends tradition with modern comforts. With comfortable accommodations and a central location, the hotel provides an ideal base for exploring the city's attractions, shopping districts, and cultural highlights. Guests can enjoy the warm ambience, dine in the hotel's restaurants, and experience the charm of this well-established Scottish hotel.
The Grampian Hotel is a welcoming and family-friendly hotel in the heart of Perth, Scotland. With its cosy accommodations, this hotel offers a comfortable and convenient stay for visitors exploring the city's attractions and cultural sites. Its central location makes it easy for guests to access Perth shopping, dining, and entertainment options. The Grampian Hotel provides a warm Scottish welcome and a pleasant home base for travellers exploring this charming city in Scotland.
Hazeldene Guest House is a charming Victorian house in the heart of Perth, Scotland. This welcoming establishment offers comfortable and well-appointed rooms known for their cosy ambience and attention to detail. Guests can enjoy a warm Scottish welcome from the hosts and indulge in delicious breakfasts that highlight their stay. Hazeldene's central location makes exploring Perth's attractions, shopping districts, and dining options convenient, ensuring a pleasant and memorable visit to this historic city.
Places to Eat
This award-winning restaurant on Tay Street is known for its modern Scottish cuisine, emphasising local and seasonal ingredients. It offers a fine dining experience with beautiful views of the River Tay.
The Bothy Restaurant & Drinkery:
The Bothy is a cosy and welcoming restaurant in the heart of Perth. It serves a range of Scottish dishes, including hearty classics like haggis, neeps, and tatties and modern interpretations of local favourites.
This restaurant is situated on North Port and offers a relaxed and casual dining experience. The menu features a mix of Scottish and international dishes, and it's known for its friendly atmosphere.
The Grampian Hotel Restaurant:
Located at the Grampian Hotel, this restaurant offers a variety of dishes emphasising Scottish cuisine. It's a popular choice for guests and locals, and it has a good food and service reputation.
The Venue is a contemporary restaurant and bar in the city centre of Perth. It offers a diverse menu with options for all tastes, including burgers, steaks, seafood, and vegetarian dishes. It's an excellent place for a casual meal.
Things to with Kids
Perth Leisure Pool:
Perth Leisure Pool is a fantastic place for family fun. It features water slides, a lazy river, a wave machine, and various pools suitable for all ages. It's an excellent spot for swimming and splashing around with the kids.
Perth Museum and Art Gallery:
This museum offers a variety of exhibitions and interactive displays that can engage kids while they learn about the area's history, art, and culture. Look out for special family-friendly events and activities.
Active Kids Adventure Park:
Located just outside Perth, this adventure park is a hit with children. It features outdoor play areas, a petting zoo, pedal go-karts, a mini golf course, and plenty of opportunities for outdoor fun.
Scone Palace:
Scone Palace is a historic site with beautiful gardens and woodlands. Kids can explore the extensive grounds, including the impressive maze, the play park, and the adventure playground. Inside the palace, there are family-friendly exhibitions and interactive displays.
Perth Playhouse Cinema:
On a rainy day or for a family movie outing, the Perth Playhouse Cinema is a great choice. They show a selection of current films, including family-friendly options.
Perth, often referred to as Perthshire, is known for its picturesque towns and villages. Aberfeldy, nestled in the Tay Valley, is known for its scenic beauty, outdoor activities, and the famous Dewar's Aberfeldy Distillery. Pitlochry is a charming Victorian town. Pitlochry is a gateway to the Highlands and is renowned for its stunning landscapes, hiking trails, and cultural events. Blairgowrie is known as the "Gateway to the Glens," Blairgowrie is an excellent base for exploring the nearby Cairngorms National Park and Angus Glens. Visit Perth for its captivating history, culture, and natural beauty blend. From exploring historic landmarks and enjoying cultural events to experiencing the stunning landscapes of the Scottish countryside, Perth offers a diverse range of attractions and activities. Its warm hospitality, vibrant arts scene, and easy access to the surrounding Highlands make it an ideal destination for travellers seeking a well-rounded Scottish experience.