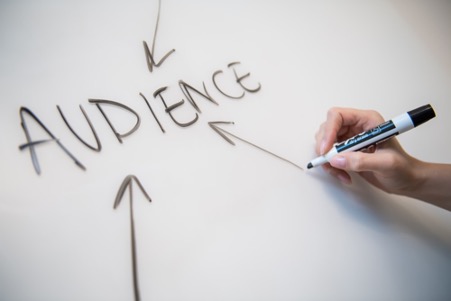 In many people's lives, checking their emails in the morning is a daily occurrence; it has become the modern newspaper for some. Catching up on daily events, the latest news, and offers from our favourite sites and services. Do you want to stay relevant with your customers? Then read through this information and take your visibility up a notch.
The benefits of Email Marketing
You can increase customer loyalty through email and guide the consumers toward the information you want them to see. A positive relationship with your customer base is imperative in operating a successful online business. Finding new patrons is essential for your business, but repeat lodgers will take you to the next level; email marketing can maximise your customer base.
Email Marketing is very cost and time effective; you will be able to craft an email in one day. Benefits also include reaching people quickly, and you can automate emails for specific times. People check their email many times daily; timing your email well will result in your company being on people's minds throughout the day. In essence, email marketing will improve your SEO and drive people toward your site.
Getting people signed up
Many helpful email marketing services can get you set up and interacting with customers, but it is down to you to find people to send the emails to.
To send people emails, you must first get their permission. Getting them to sign up can be easy if you own your website, as you can then give them an option to subscribe using incentives, such as deals or extra information. Presenting this in person can also help build customer loyalty; if you have to sign up to use the internet while on the premises, then this could be an opportunity for you to add more recipients. This is a good tactic for people who own a website and those who do not.
You can also use forms that are needed to be filled out as part of their stay, where signing up for email is something they can select. This is a great way to stay in touch with past guests, gain repeat bookings, and advertise last-minute vacancies to the perfect target audience.
Once you have people signed up, you need to offer an option to unsubscribe, as this is a legal requirement. Now that you have people to send emails to, do you know what you want to say?
What to put in your emails?
"From" field: By having your business name appear in the from section, not only are you getting your name out there, but people are also more inclined to open emails from companies they know.
The Subject Line: This is probably the most essential part of an email; you need to grab people's attention and do it quickly. Keeping the subject line under ten words is an effective tactic. You can make the subject line eye-catching, but you also need to make it informative.
Structure: Conveying your information succinctly is important; making sure readers are not overloaded with a wall of text also must be considered. People do not want their time wasted, they will scan your email, and if they cannot take anything in due to the layout, it will not be effective. Add Bold text and CAPITALISE words that you want people to be drawn toward.
Calls to action: A simple way to drive people toward your website is a call to action; you tell them to "click here" and link that to your website. Entice them using offers or more information.
You can use email marketing services to gauge how well your emails are doing; PHS uses Email Octopus. There are ways for you to test out different campaigns to figure out what is best for your company. Something like A/B testing could be helpful, where you send one group of people an email, and then you send another group a similar email that differs in one way, and you can measure which is more successful.
Email Marketing is very beneficial for small businesses; if you have any questions regarding the topic, Private House Stays is happy to offer any assistance.
Blog post by Oliver Bayliss