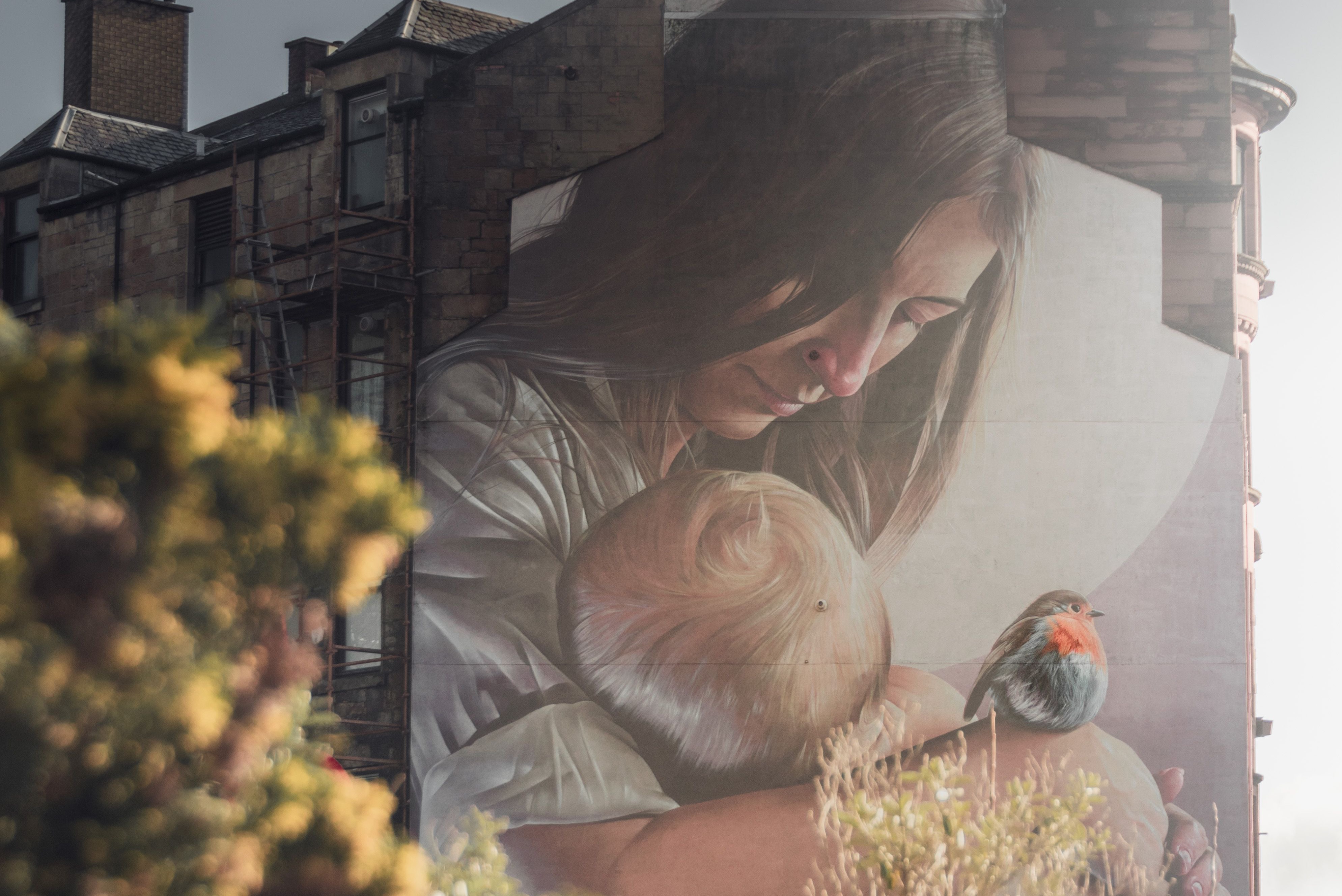 Since 2008, worn out, shabby and unoccupied premises in Glasgow City Centre have been given a vibrant splash of life... with beautiful artwork and in 2014, the City Centre Mural Trail was officially launched.
This Glasgow City Council innitiative encouraged many artists to get involved and create unique piece of art which are today adored by both locals and visitors. The artwork is all within walking distance.
Here a few of our favourites!
1. St Mungo Mural
Australian Artist Smug completed this magical piece in 2016. It is probably the most iconic piece on the trail. It depicts Saint Mungo, founder and patron saint of the City of Glasgow.
2. St Enoch & Child
Another fantastic piece by Smug which shows a present-day vision of the city's founding story; St Enoch cradling her son St Mungo. This beautiful piece really captures the love from a mother for her son.
3. Billy Connolly Mural
Based on an original print by Rachel Maclean, this piece entitles "Big Yin" is one of many Billy Connolly dedicated murals on the trail and was also part of a trio of murals to mark Billy's 75th birthday.
4. The World's Most Economical Taxi
A real fun mural created by artist Rogue One. The artist wanted a brick wall which wasn't there so he had to paint one!
5. Honey, I Shrunk the Kids!
Another fantastic piece by Smug. It shows a girl with a magnifying glass who appears to be picking up an object off the street. Many will wait for someone to walk into the right spot at the right time!
Discover more about the Glasgow Mural Trail at https://www.citycentremuraltrail.co.uk/