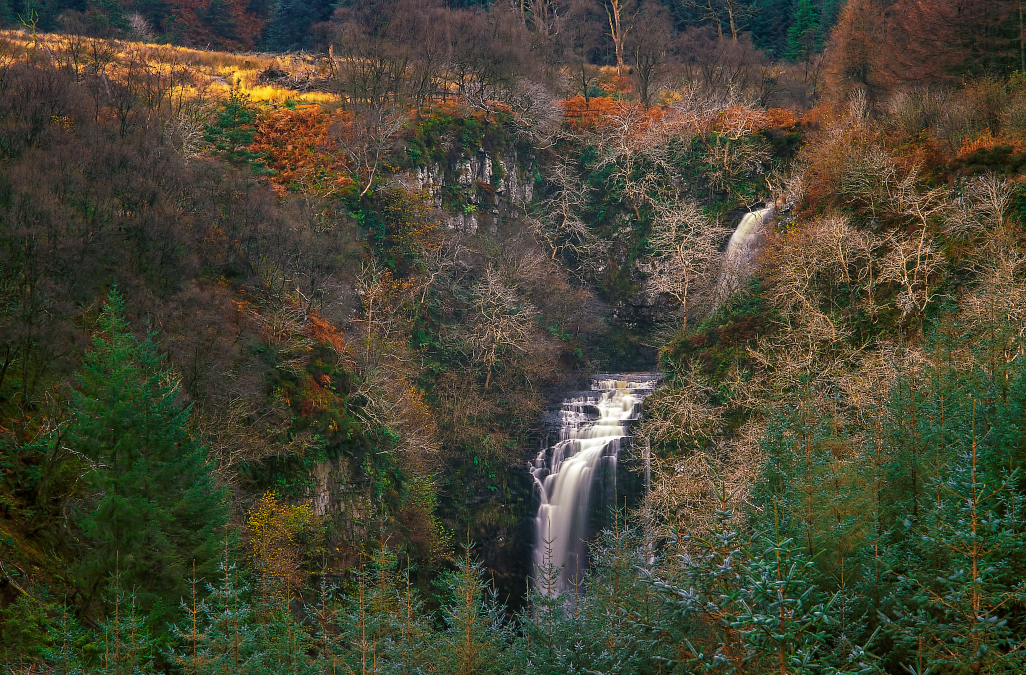 The Idyllic Isle of Arran
The Isle of Arran is often known as 'Scotland in Miniature' because it embodies the beautiful beaches and unique mountainscapes that make falling in love with Scotland instantaneous. It boasts some of the most beautiful spots on the Firth of Clyde and is an absolute must-see if you like to live a scenic lifestyle. But we promise it's much more than a pretty face. Whether you're into arts and crafts, hiking, sightseeing, music, or just relaxing with a drink, this gem of a location has something for you.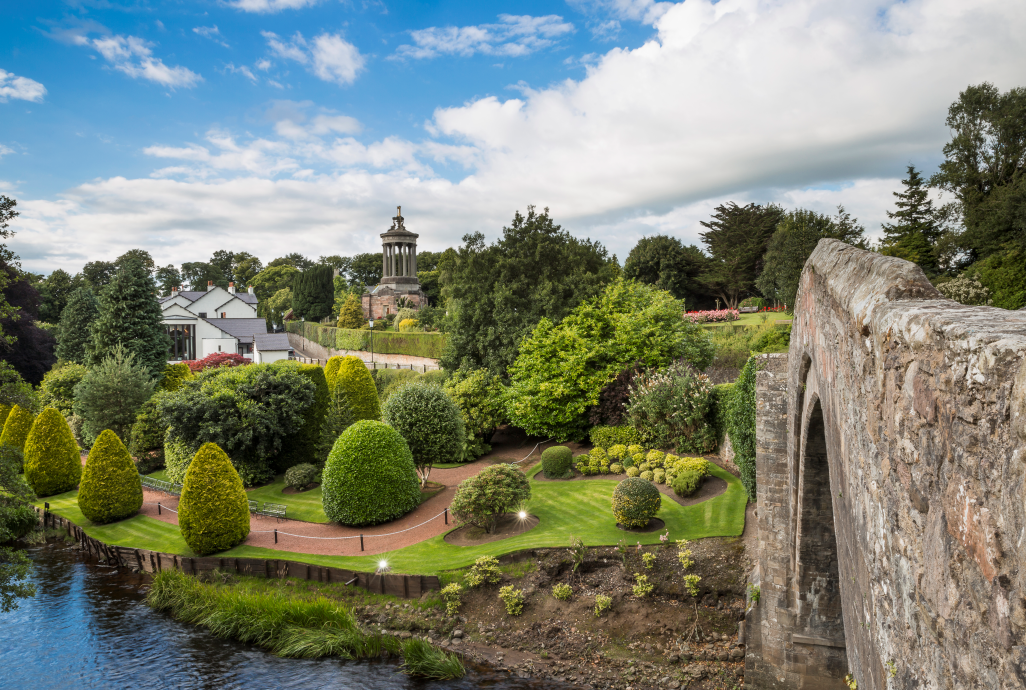 Getting to Arran is much easier than you might think, as long as you have your sea legs! There is a reliable ferry from Ardrossan Harbour to Brodick, which takes just under an hour, and you can board on foot, bike or in a vehicle. Book your ferry here! As for getting to Ardrossan; there are frequent links by rail from Glasgow and bus from all of Scotland's major cities.
Arran has long inspired many paintings, photographs, pottery and sketches from visiting and local artists, so if you're into Art, you won't be short of things to do. The Saltwater Gallery in Arran's capital Brodick boasts a cosy, intimate atmosphere and is home to some of the island's most eye-catching paintings, prints, ceramics, jewellery and even Scoobie, the studio dog. They host an annual show in Spring time when Arran is already buzzing with new wildlife and fresh landscapes, which makes this a perfect time to explore.
A mere 20 minutes down the road in Whiting Bay is the island's other main gallery, the Arran Art Gallery. They host frequent exhibitions at local hotels and cafes and are passionate about showcasing the very best of Arran's local craftsmanship. If you prefer a more hands-on approach, Arran Visual Arts provide multiple workshops in painting, fabric art, jewellery making and pottery throughout the year. These occur across three locations across the island's heart, making them easily accessible for visitors.
The music scene is equally as exciting, with three main festivals yearly alongside more frequent pub performances. At the Arran Music Festival, which takes place in March every year, you can find music from many genres, along with some poetry performances. For a fresh take, the Arran Fest, the island's newest festival, shows more of the alternative scene held in Whiting Bay in late March. The Arran Folk Festival is the biggest of the three, with sessions continuing late at night in the Brodick bar; the island is a hub for Folk music, so if you fancy seeing some raw pioneering talent, this could be for you.
The great outdoors provides a multitude of activities for the explorers among us. Cycle paths are located all around the island, delving into the deepest creaks and highest peaks, so we cannot recommend enough if you have strong legs and a can-do attitude! Arran's dramatic geographic flare has birthed some of Scotland's most unique hiking trails. The Brodick and Goatfell range is the most popular, with many different routes differing in ability and a secluded bay at the foot.
The other honourable mentions include Lamlash, Whiting Bay and the south of Arran, where you can explore more of the lowland landscape, perfect for an easygoing but breathtaking day out. Learn more about the footpaths here. I would walk 500 miles. If you have an affinity for cultural heritage, Arran is home to Brodick Castle, which for over 500 years has stood proud amongst rich woodland. It is easily accessible on foot or by car. A 30-minute walk away in the town of Brodick is the Arran Heritage Museum, where you can learn about the island's deep history through its exhibitions centred around industry, archaeology and island traditions.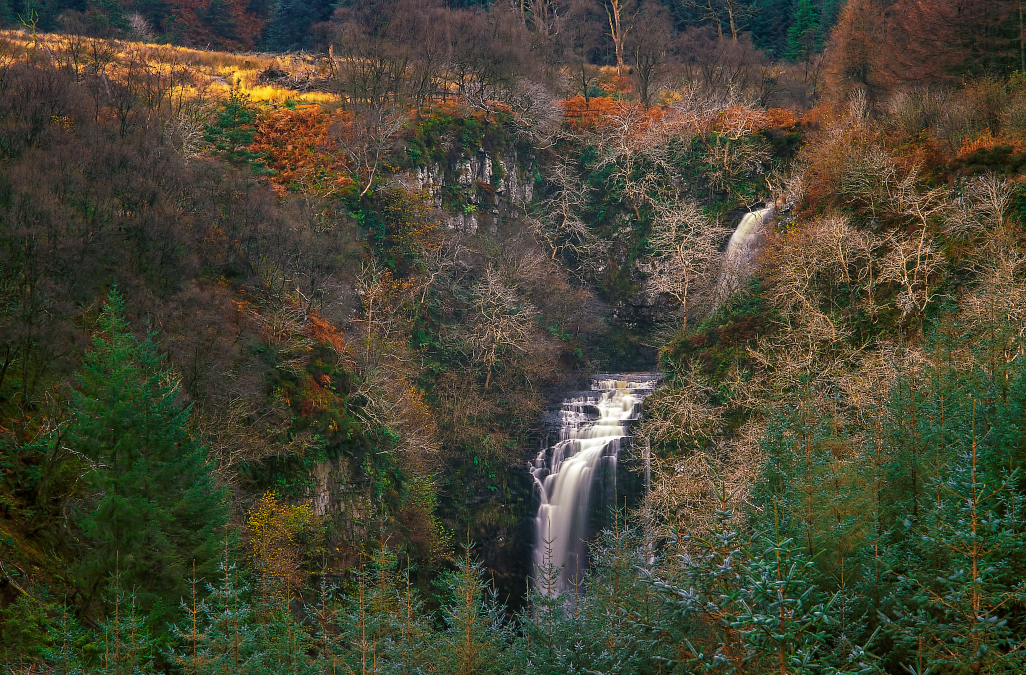 If you're into proper Scotch whisky, look no further than Lochranza. The award-winning Arran single malt distillery is located on the north of the island, with daily tours. Here you can learn about the production process, quickly become a whisky whizz and even learn what chocolate to pair with your dram. More information can be found here Whisky Business. The distillery also hosts an annual Arran Whiskey Festival, where you can pair your measures with music and good times, which the locals look forward to all year round. If beer and ale is more your style, the Isle of Arran Brewery in Brodick also offers a more intimate look at their process with tastings and tours daily. Booking is just a click away Book for the Brewery here!
Arran has many beautiful options for accommodation across the island, and with a round trip taking well under 3 hours, nothing is too far away to conquer!
Blackwaterfoot Lodge-
Blackwaterfoot, on the west coast of Arran, is an idyllic village with all the requirements for a peaceful Getaway. The Blackwaterfoot Lodge has two self-catering lodges, with B&B options in the summer months. Just a few short minutes from the local bakery, tennis and golf club, and many dinky cafes. It also has a lovely bistro conveniently downstairs with a broad menu to suit everyone.
Glenisle Hotel-
Located on the other side of the island, between the capital Brodick and picturesque Whiting Bay, is the Glenisle Hotel. It is home to 12 stunning rooms with ensuite bathrooms and, if you're lucky enough, a view of the turbulent sea and holy island. Much like Blackwaterfoot, there is a warm, friendly bistro on the ground floor, or you can choose from several surrounding taverns and restaurants in the area, all with glowing reviews.
Allandale House-
Allandale House is a snug, pet-friendly B&B on the outskirts of Brodick, making it the perfect location for travelling to tourist destinations, grabbing a bite to eat or starting a journey through the wilderness. With five double rooms and one twin, it is perfect for a family trip, and you'll receive a complimentary breakfast in the morning.
Auchrannie Resort-
Brodick is also home to the Auchrannie Resort, a gorgeous secluded resort with three restaurants, two indoor pools, a luxurious spa and a peaceful outdoor pond. The rooms range from twins and doubles to luxury suites; there's even a family apartment with multiple beds and a hot tub. If you want to venture outside, the local restaurants and town centre are between a 15 and 20-minute walk away.
EastKirk-
This outstanding converted Kirk hire is located just outside of Corrie and near Goatfell, Arran's highest peak. EastKirk is perfect for families or friends; this two-bedroom beauty has complete amenities and works on a self-catering basis. The garden backs out onto a beautiful sea view, so this is the perfect way to treat yourself for those wanting a bit of a break from the real world. The town of Corrie is home to Mara Fish Bar and Deli, which is a short walk away, but if you'd rather have more choice, the village of Brodick is only a 15-minute drive/30-minute cycle away and is teeming with cafes, restaurants and bars.