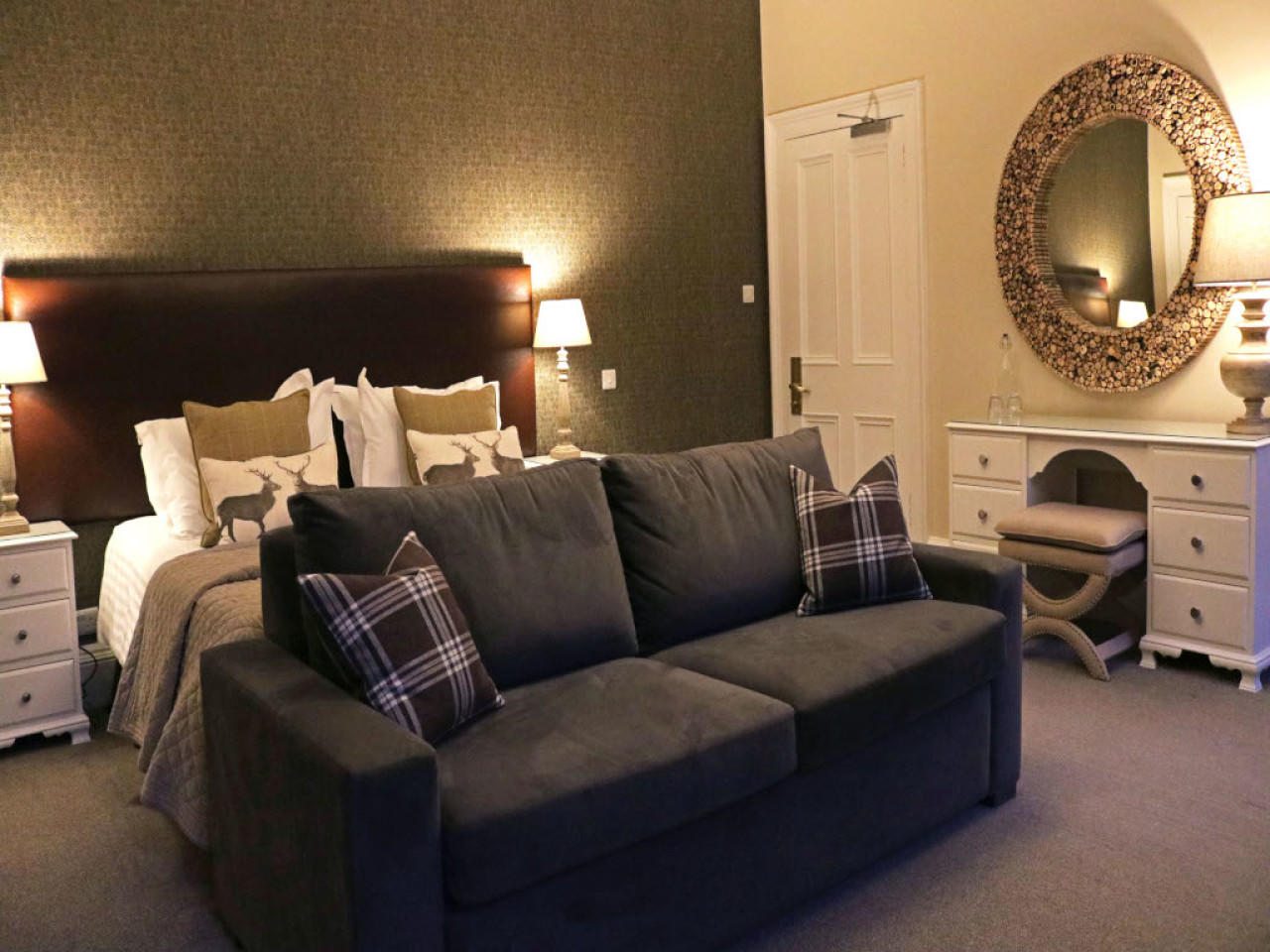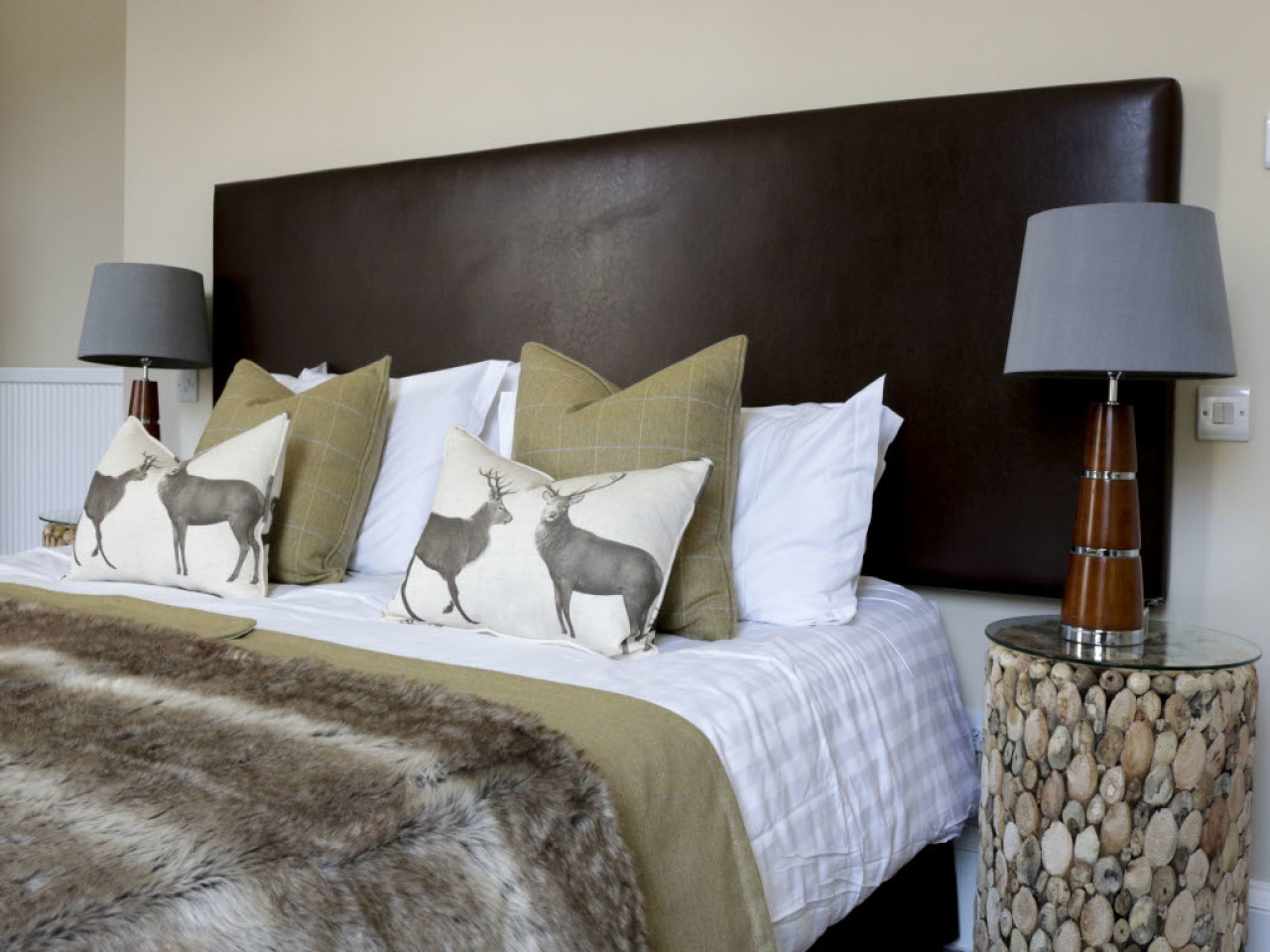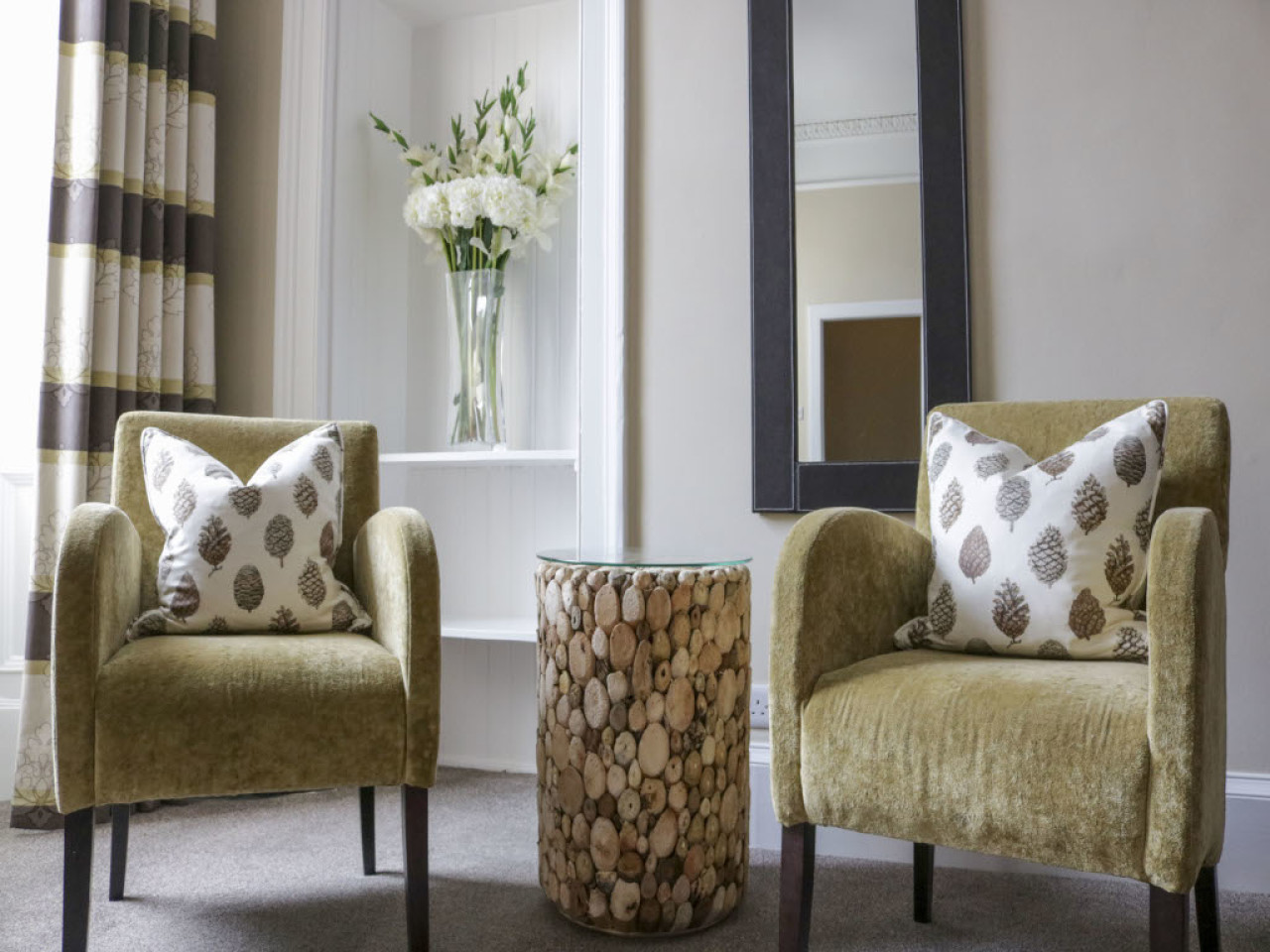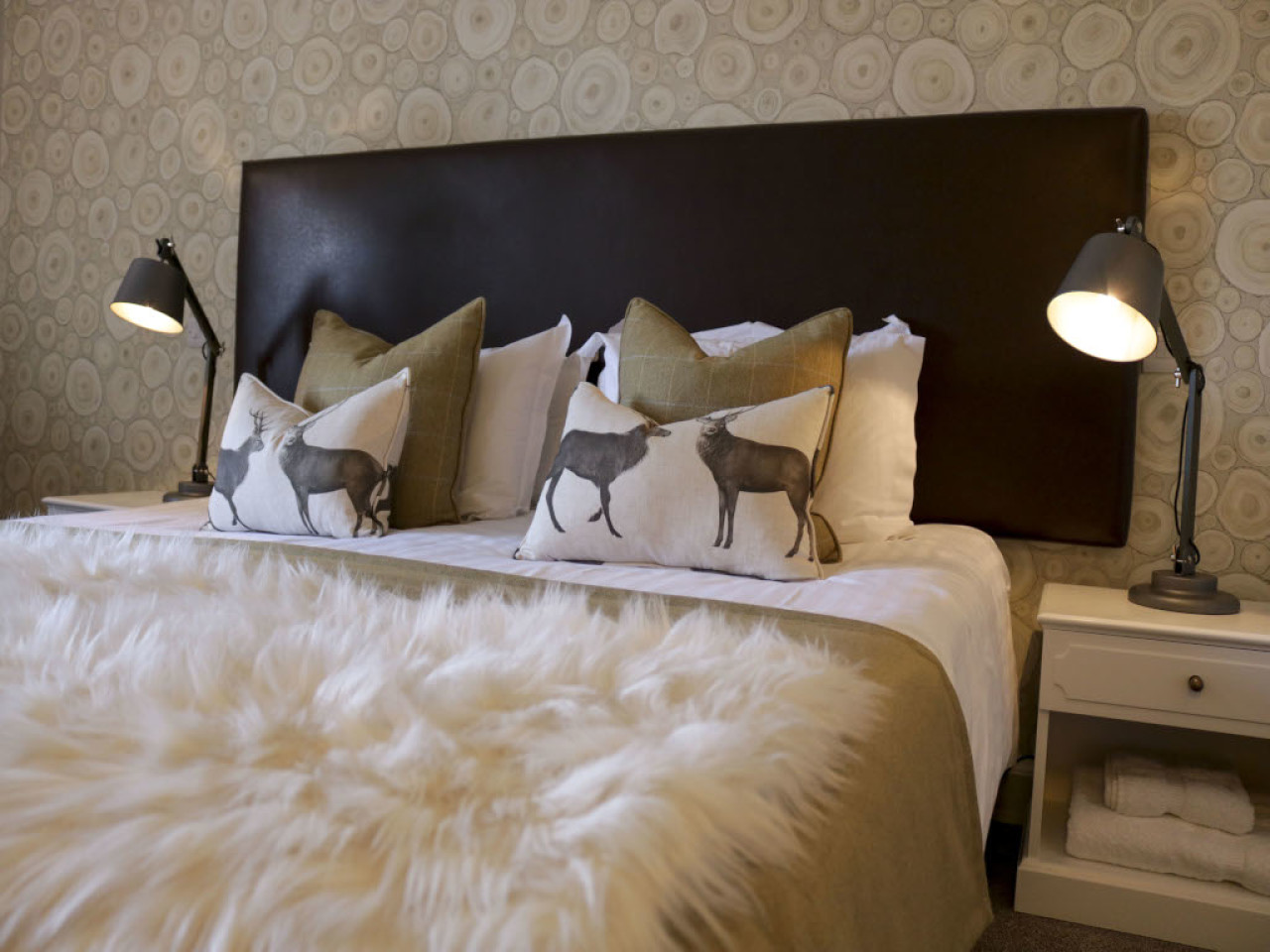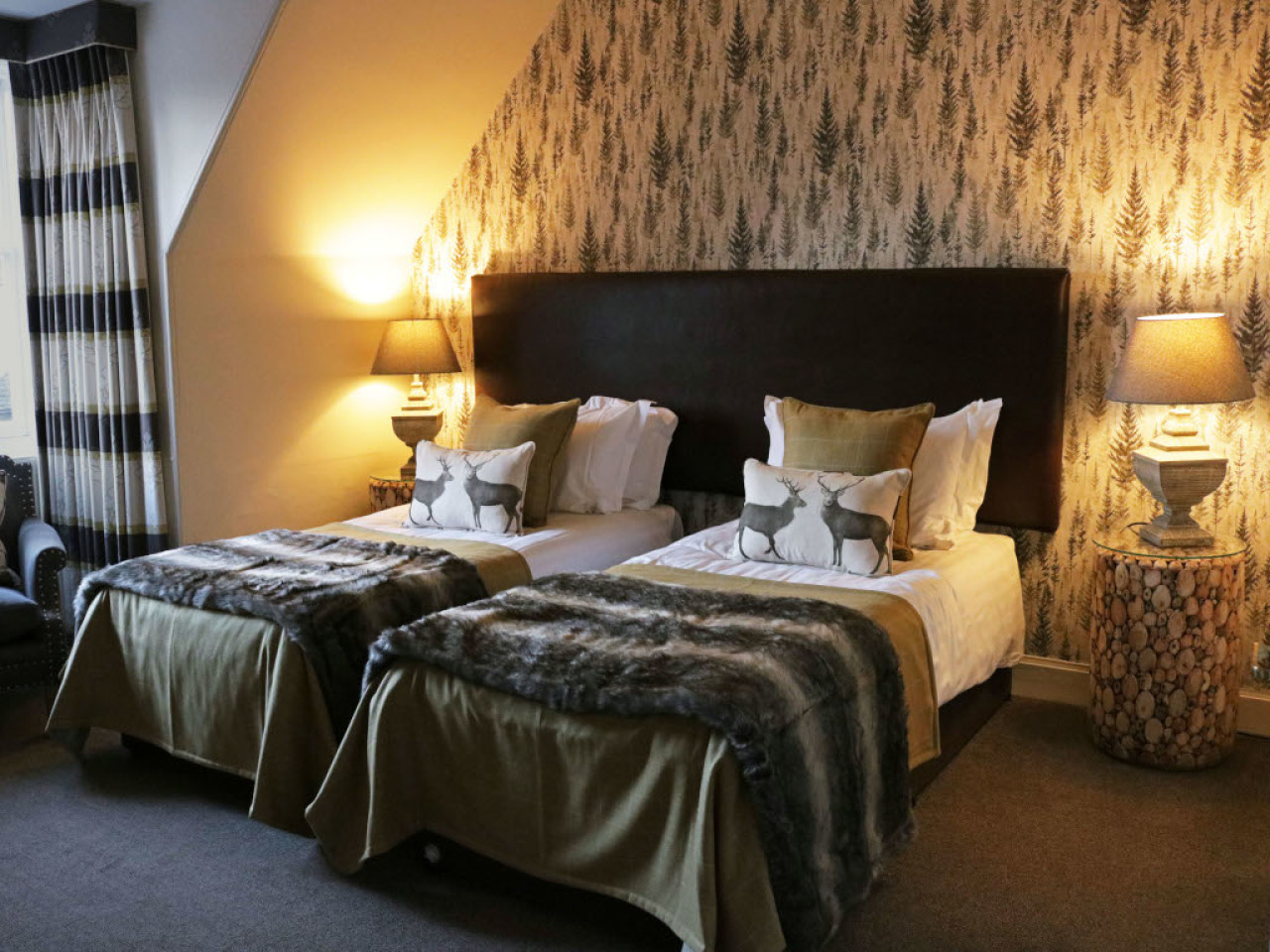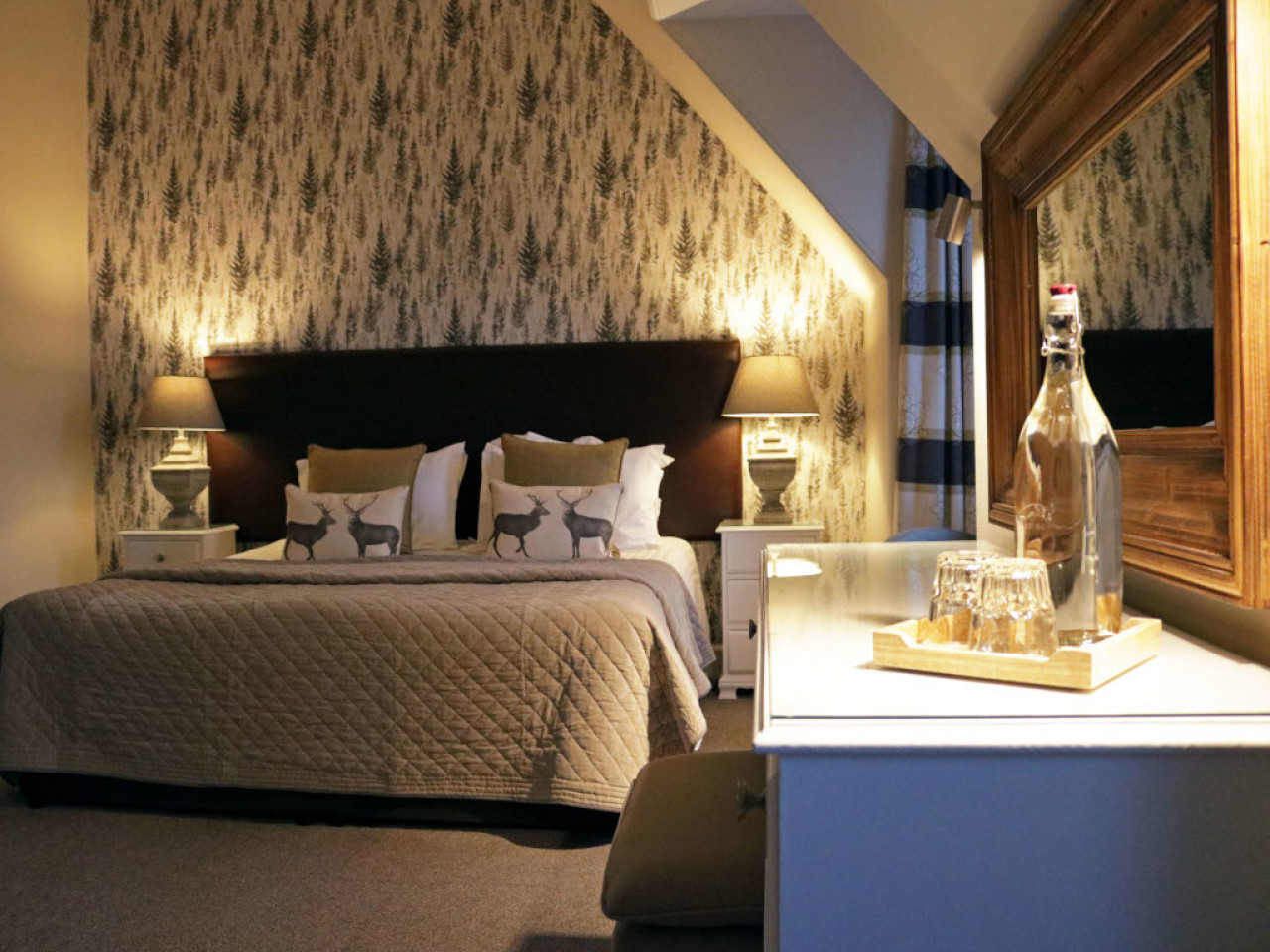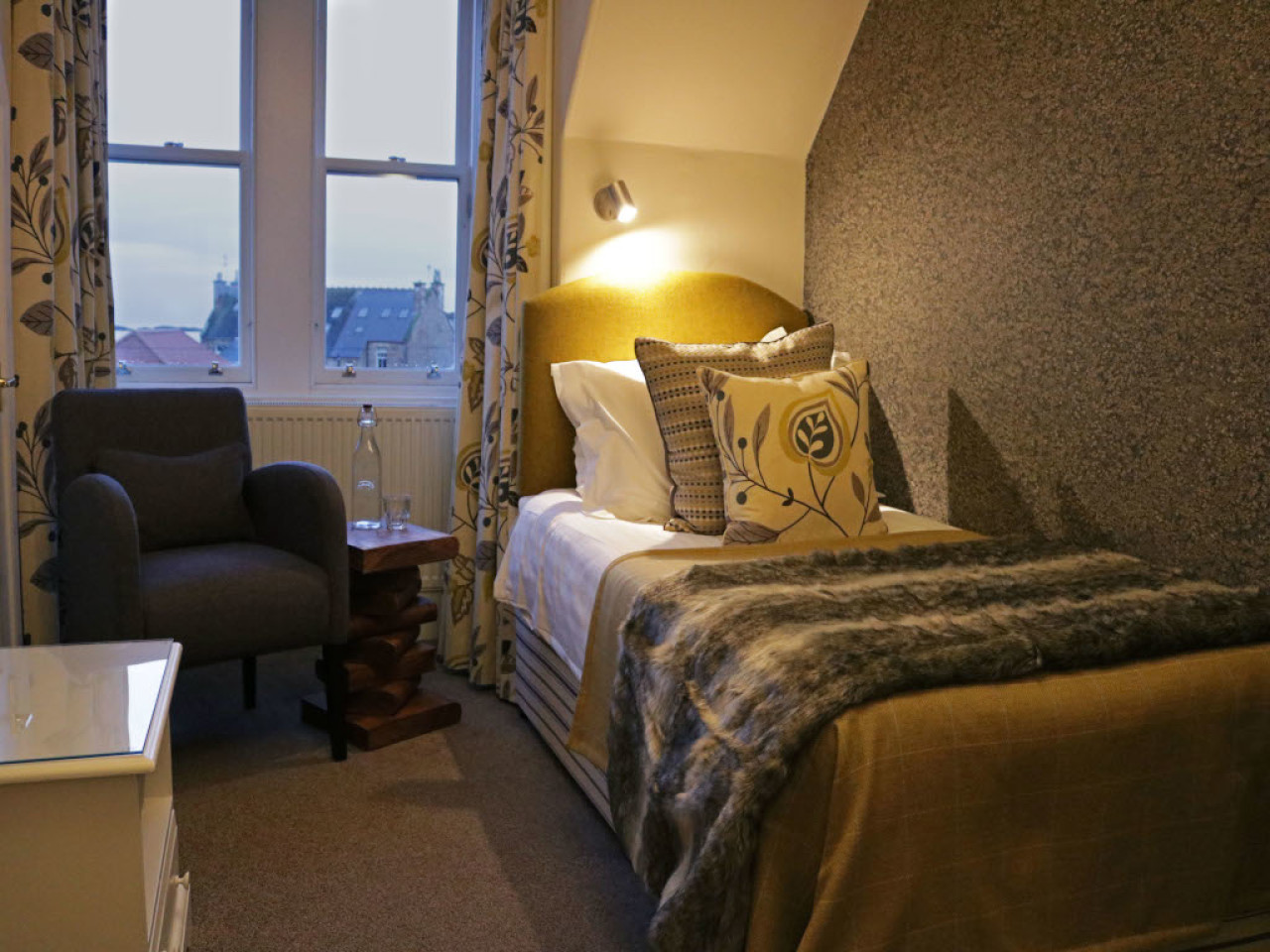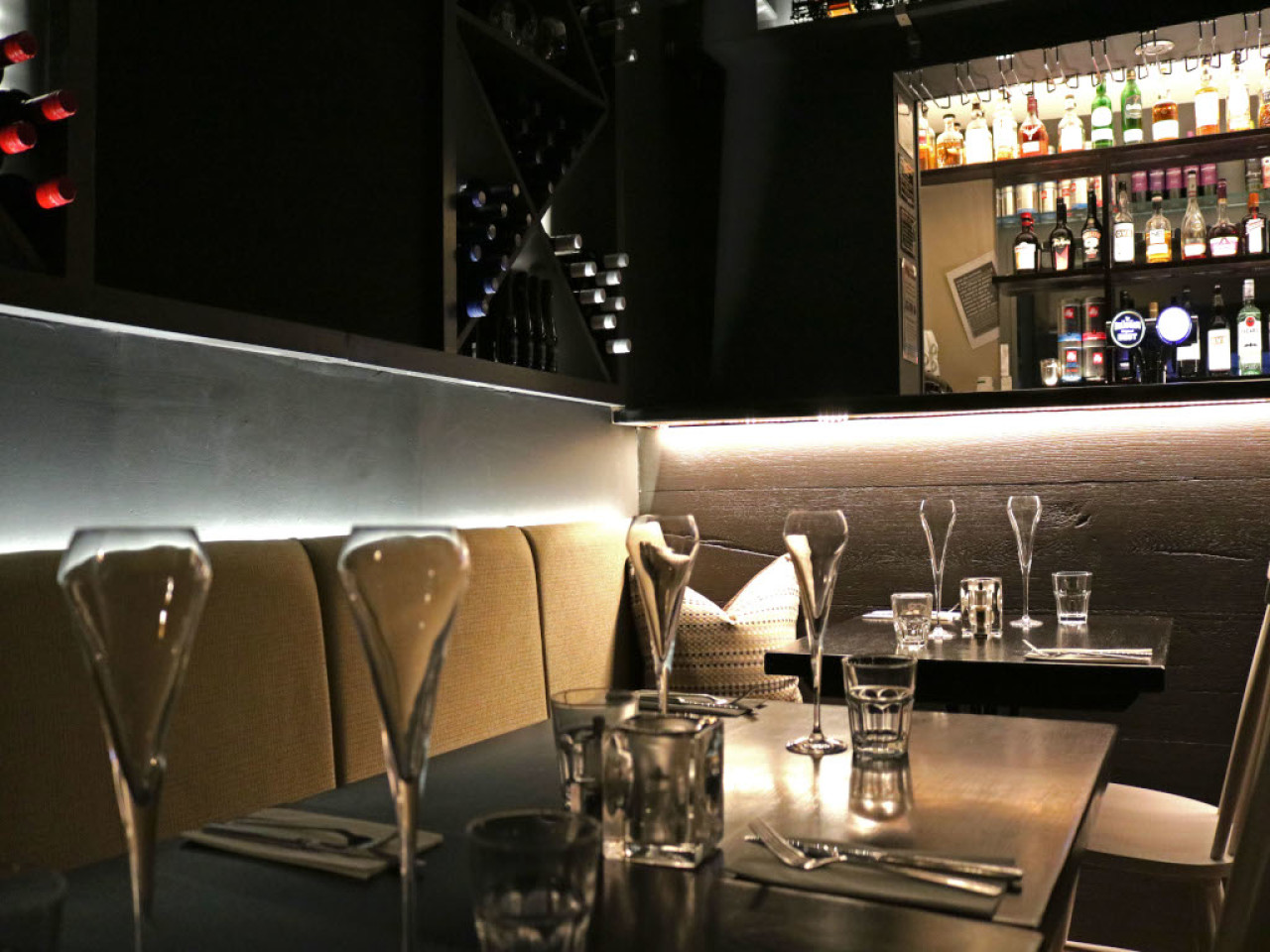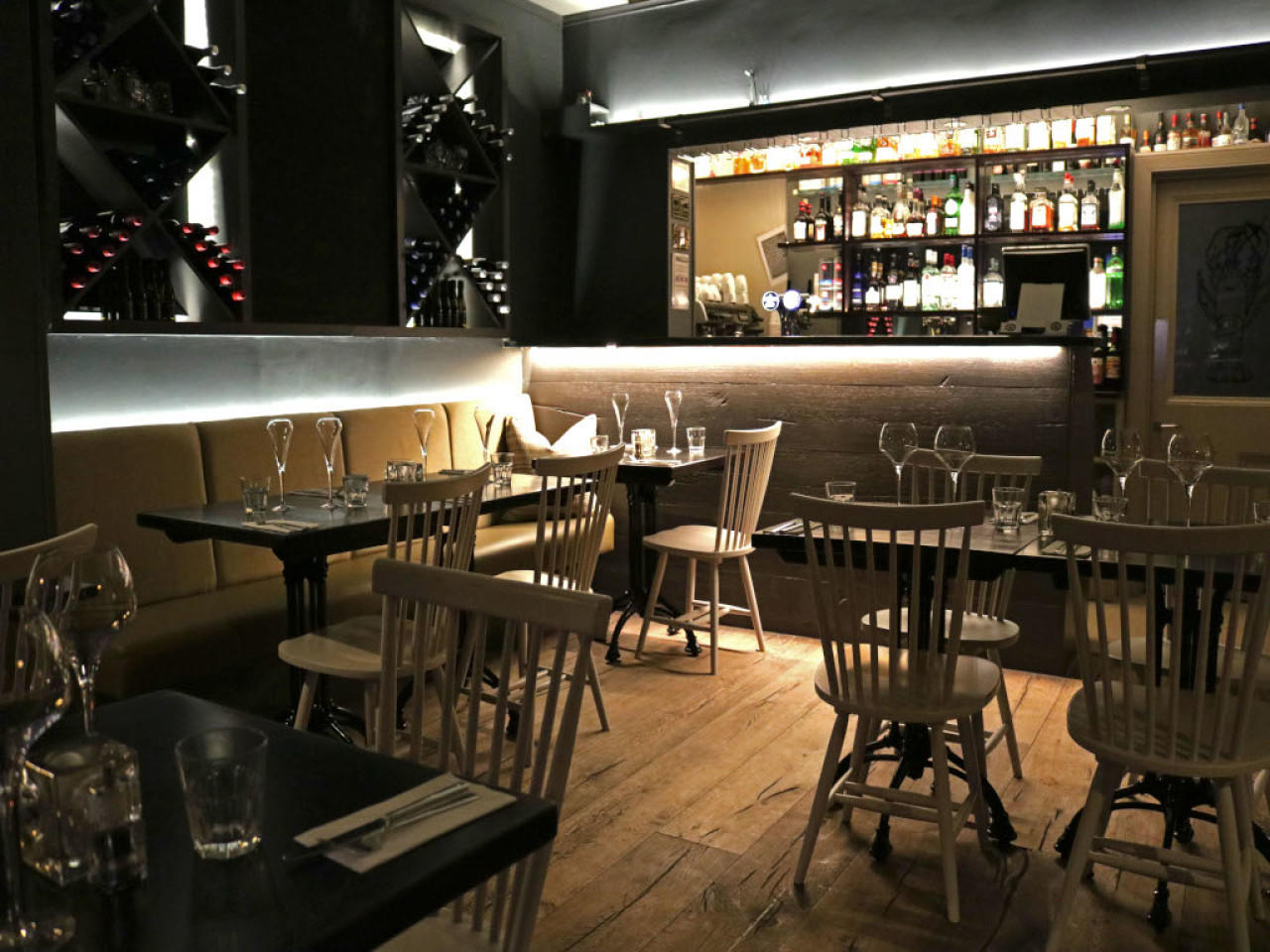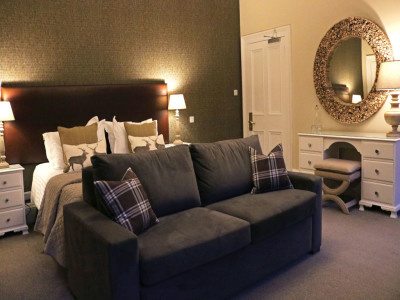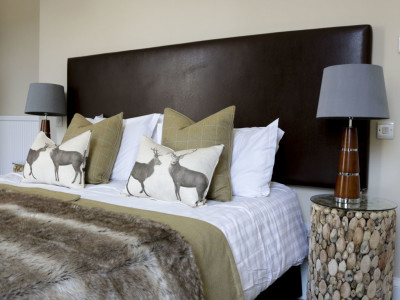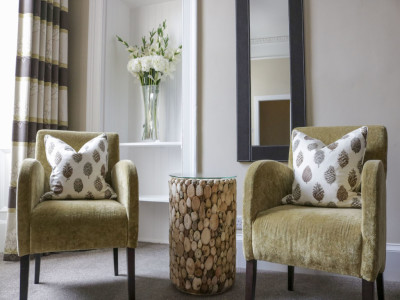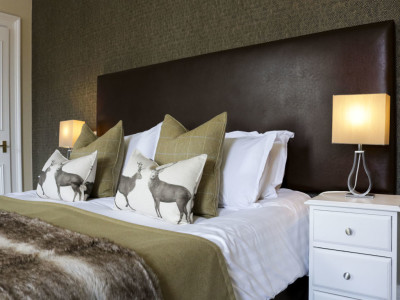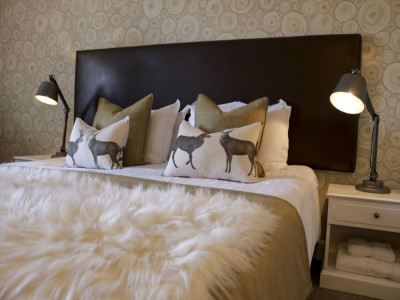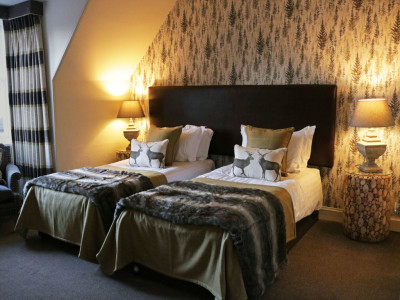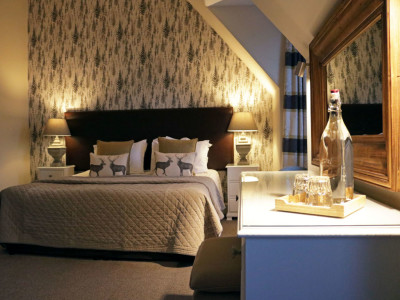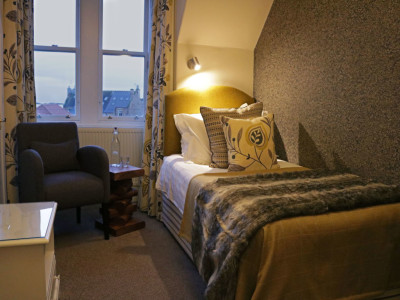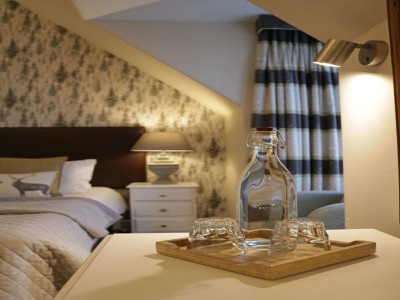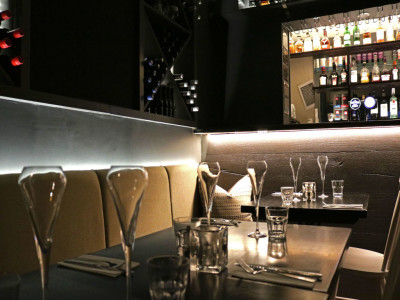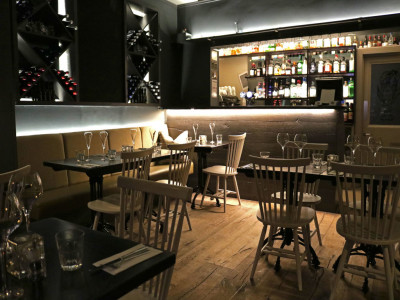 About
Sitting in the beautiful seaside town of North Berwick, a short train ride from Edinburgh. No12 Hotel and Bistro is a boutique family-run Hotel and Bistro. Guests will love all No12 has to offer, with its proximity to the beautiful east and west beach and fantastic golf courses. There are many popular attractions to explore in this vibrant town.
About the property
No12 Hotel and Bistro has 11 ensuite rooms on the 1st and 2nd floors. Guests can view rooms from the back or the front of the Hotel, and each room has a plasma tv and complimentary teas and coffee facilities.
Bistro
No12 also features its lovely bistro where you can enjoy simple but great Scottish food, anything from the classic steak pie or fish and chips. There is also a children's menu available. After enjoying a lovely meal, you can relax in the Hotel's beer garden.
Surrounding Area
North Berwick is a seaside town in East Lothian. It is situated on the south shore of the Firth of Forth and only 20 miles from Edinburgh. North Berwick is well-known for its lovely golf courses, beaches and popular tourist attractions.
Sean's Insider's Guide to No12 Hotel and Bistro
The Bass Rock: Top-rated attraction. Go on a boat tour to the famous bass rock, a large-sided volcanic rock. Have your cameras ready, as this is home to a large group of gannets and breathtaking views.
The Scottish Bird Sea Centre: This is a popular five-star attraction. The centre is located overlooking the sea and sandy beaches. Come to discover and explore the Scotlands marine environment also includes boat tours.
Glen Golf Club: This is one of the most popular East Lothian golf attractions. Great for any golfers, with amazing views of the famous Bass Rock across the Firth of Forth.
The Museum of Flight: This is one of the museums within the National Museums of Scotland. Home to Scotlands only Concorde. Great for family day outs.
NB Distillery: A family-owned distillery that produces award-winning gin and vodka. NB distillery offers a luxury visitor experience to sample the stunning gins they have created, and you can take some home when you visit the distillery shop.
Other amenities
Along side the individual room facilities we also provide the following amenaties, services and and facilities for you to use
Suitability
Couples welcome
Singles welcome
Children welcome (Age 2 - 12)
Infants welcome (Under 2 )
Pets welcome
Where we are
12 Quality Street, North Berwick , EH39 4HP,
Get directions
Awards and accreditations
Things to know
Cancellation.
Our cancellation policy must make all cancellations. Cancellations vary by the number of rooms booked. Cancellation made within 60 days before your booking will receive a refund of 50% of any deposit received. (Please note this does not apply for bookings that consist of more than two rooms) Cancellations made 30 days before your reservations will incur the relevant deposits being held. Cancellations made seven days before arrival will be charged the fee of 1 night's stay, including tax.
Bookings consisting of more than two rooms are considered group bookings. Deposits will be held when a group cancellation has been made 60 days before arrival. Group cancellations made 30 days before arrival will be charged the fee of 1 night's stay, including tax per room. Whilst we will make every effort to fulfil any special requests that you may have about your booking, we cannot, unfortunately, guarantee that we will be able to meet any particular demands that you make, and any failure in this regarded by ourselves will not constitute a breach of contract. In the unlikely event that we have to change or amend your reservation, we reserve the right to do so. However, you have the right to: accept the changed arrangements as notified or cancel your reservation and receive a full refund for any monies you have paid 'No12 Hotel & Bistro' in respect of your reservation. 'No12 Hotel & Bistro' will not be liable for any sums paid to other persons with your reservation.
We will have no further liability should you wish to cancel your reservation. We respectfully remind all guests that a reservation made verbally or in writing constitutes a legal contract between themselves and 'No12 Hotel & Bistro', and cancellation policies will be strictly enforced. Third-party reservations may have a different approach for cancellations and amendments. You should contact the agency you booked through if you wish to modify or cancel your reservation. Unable to travel If you cannot travel due to illness or weather-related issues and balance within the cancellation period, then 'No12 Hotel & Bistro' have the right to charge guests the cancellation fee. If any cancellations are made within the period, the booker will be refunded any money due.