Kindrochit
Aberfeldy
Bed and Breakfast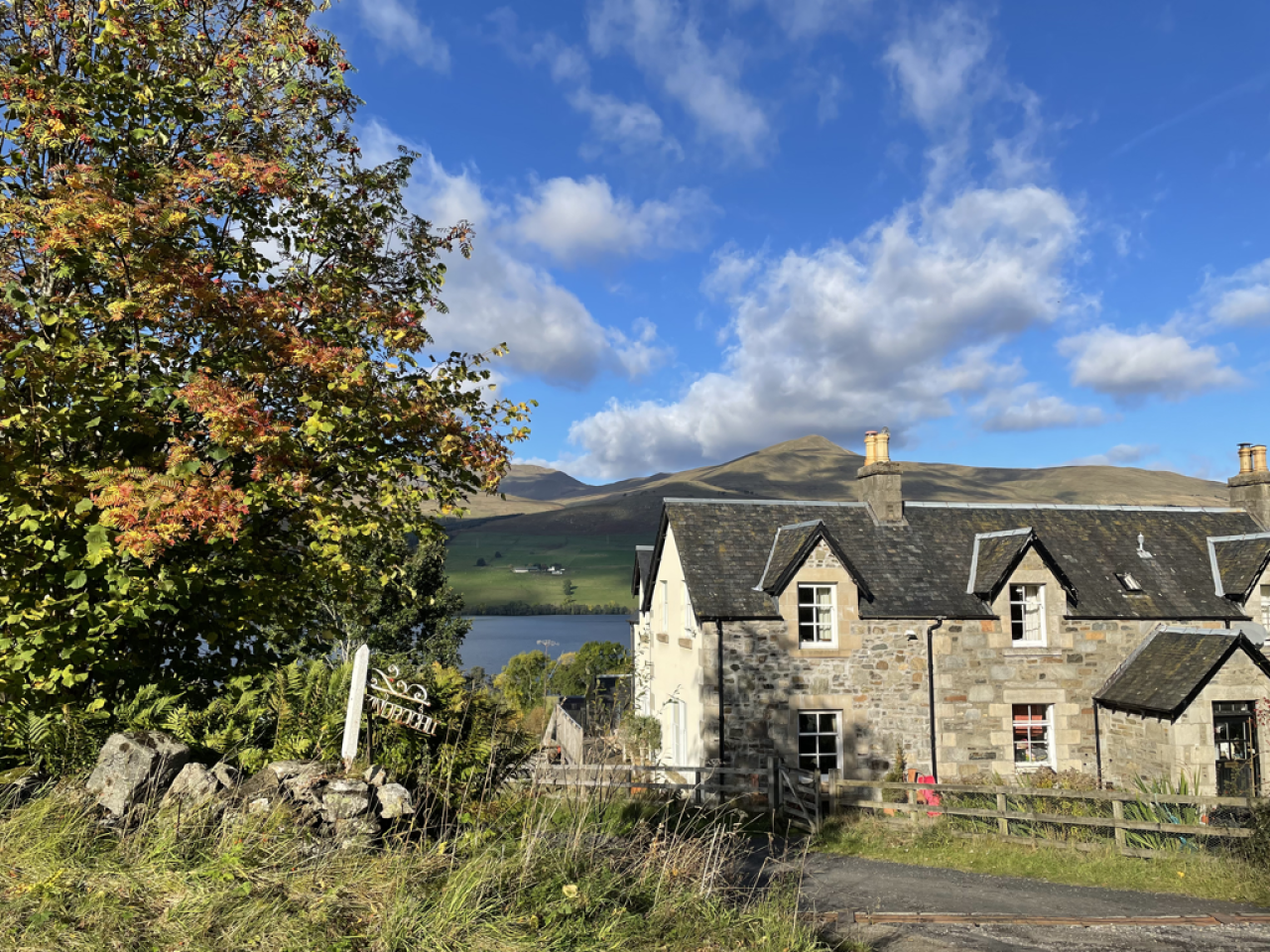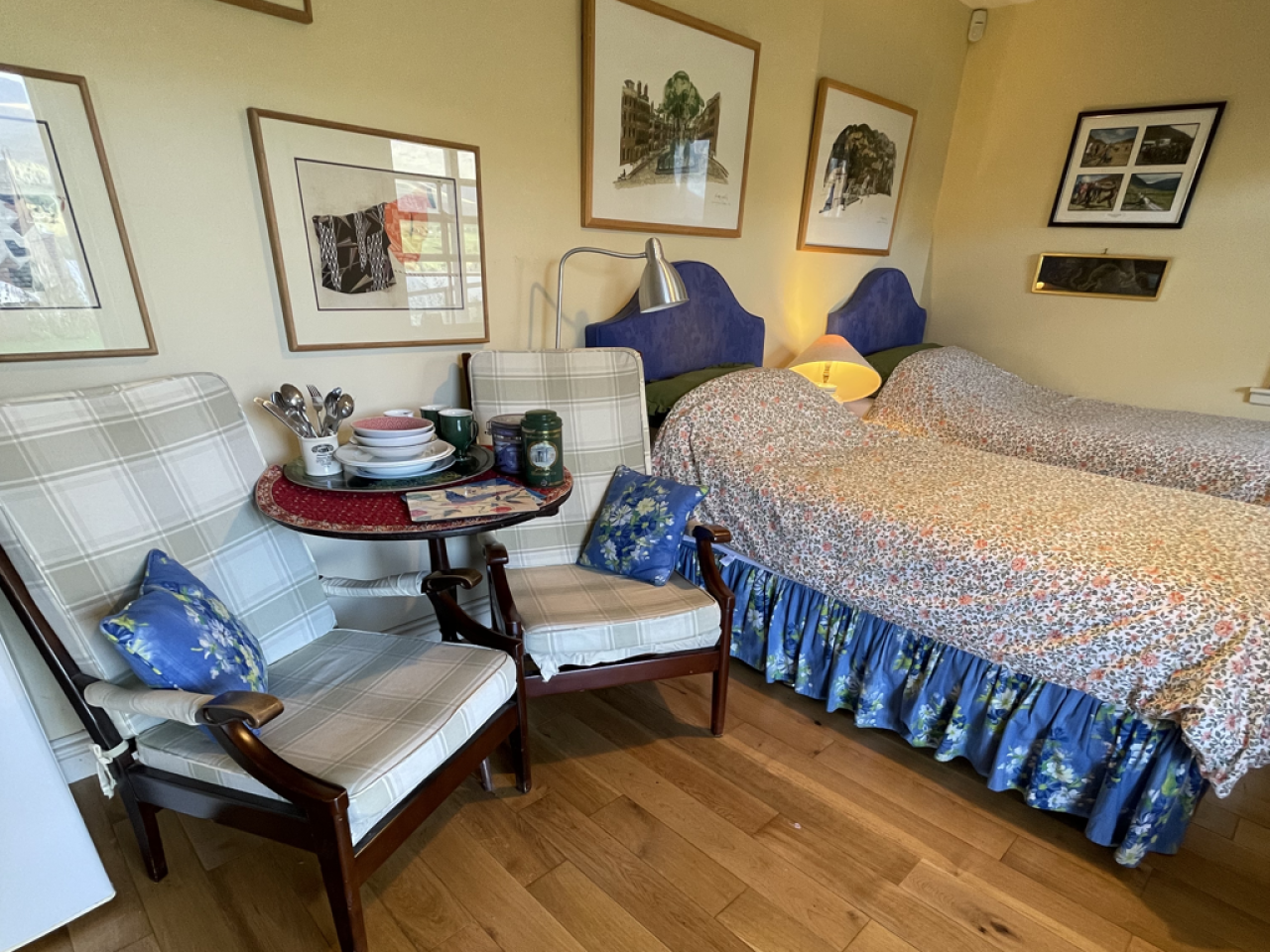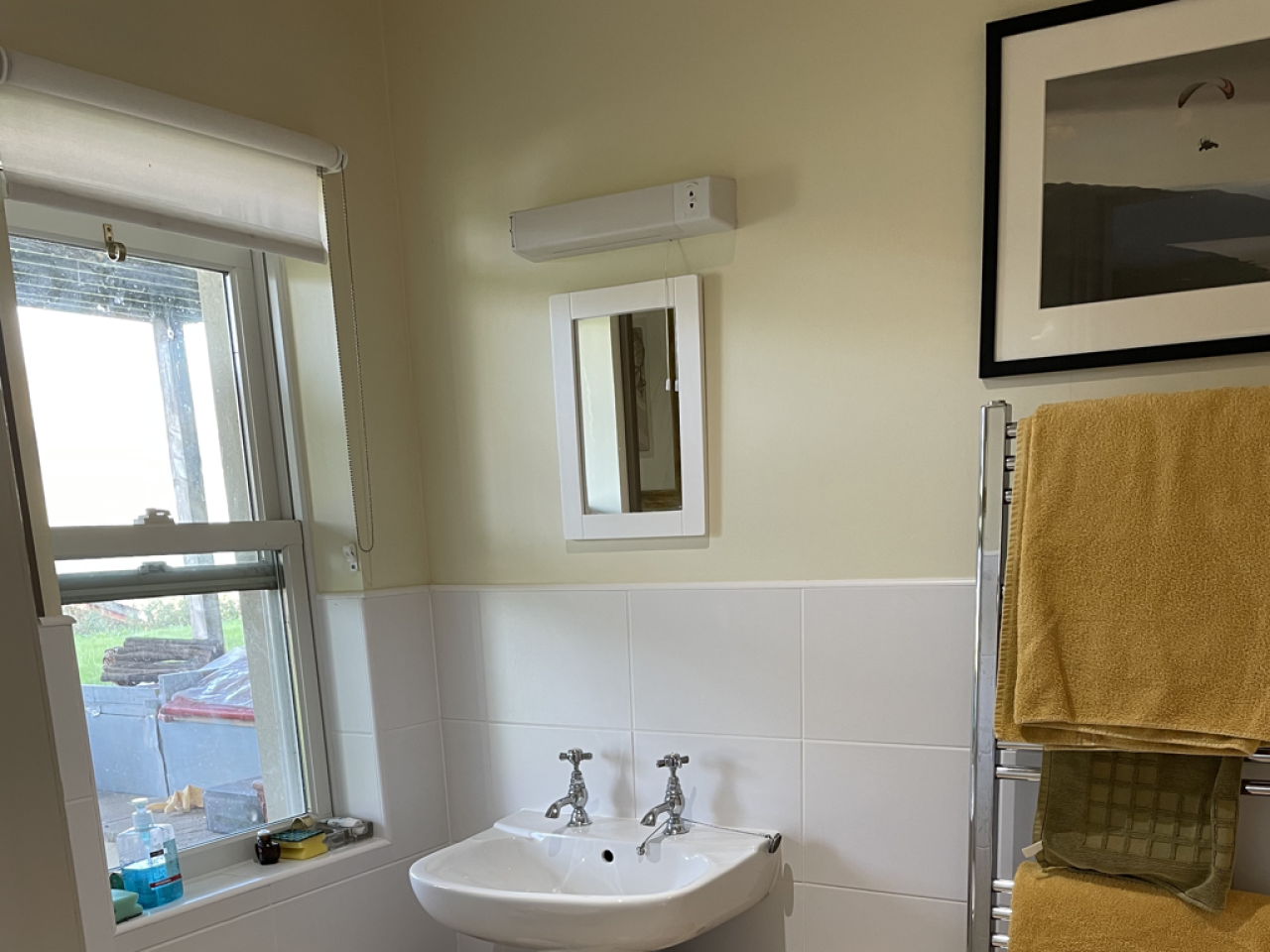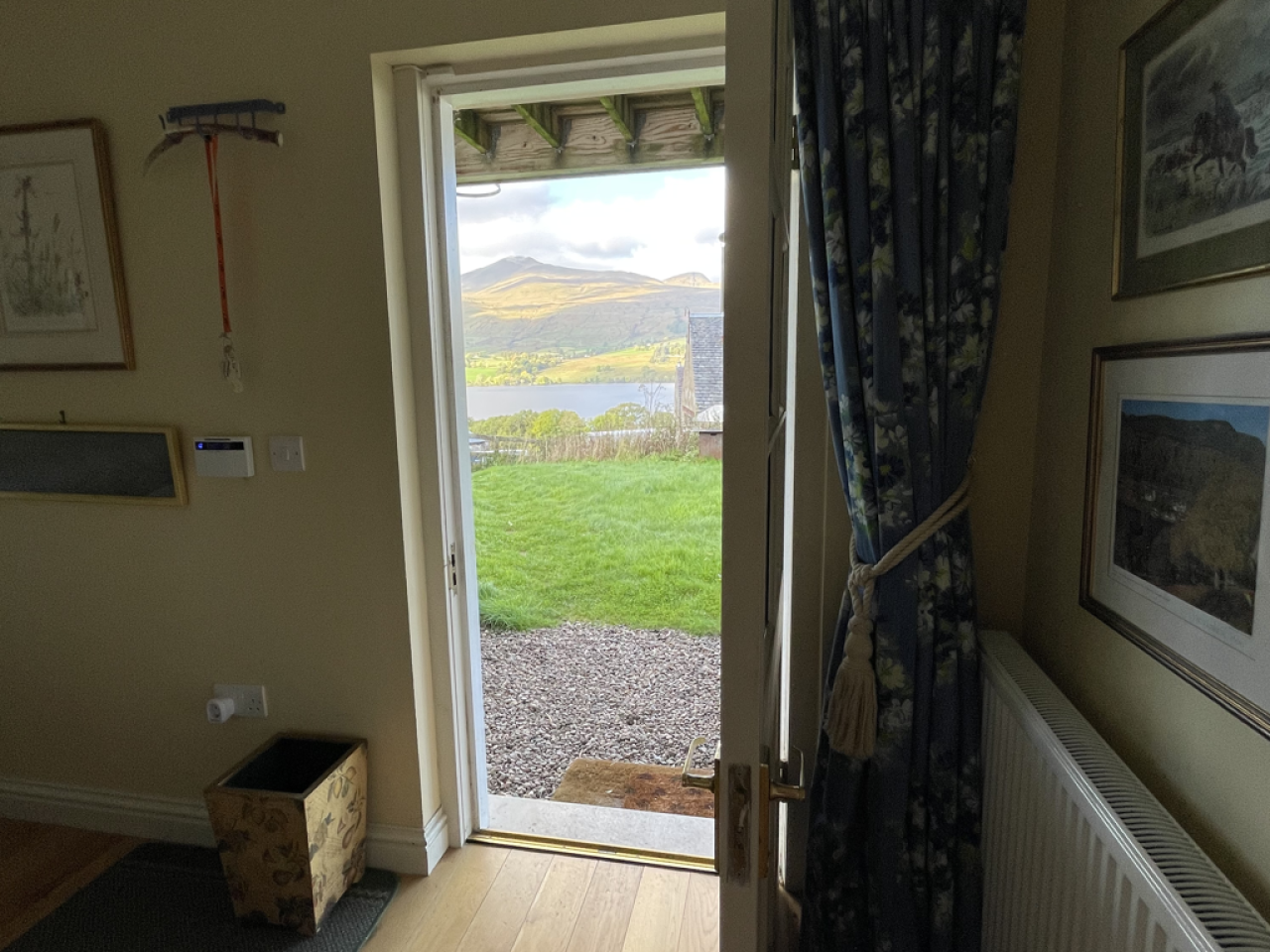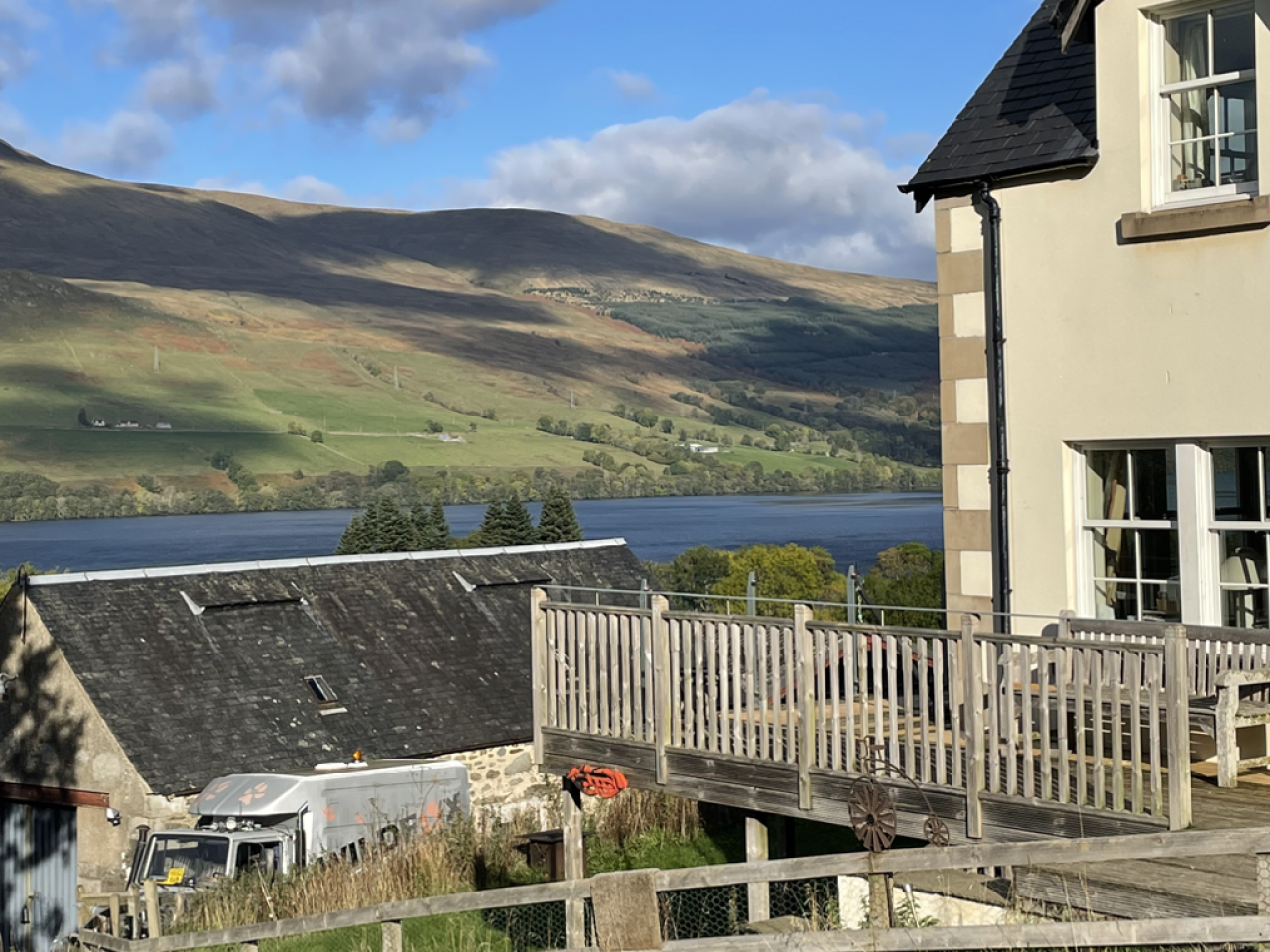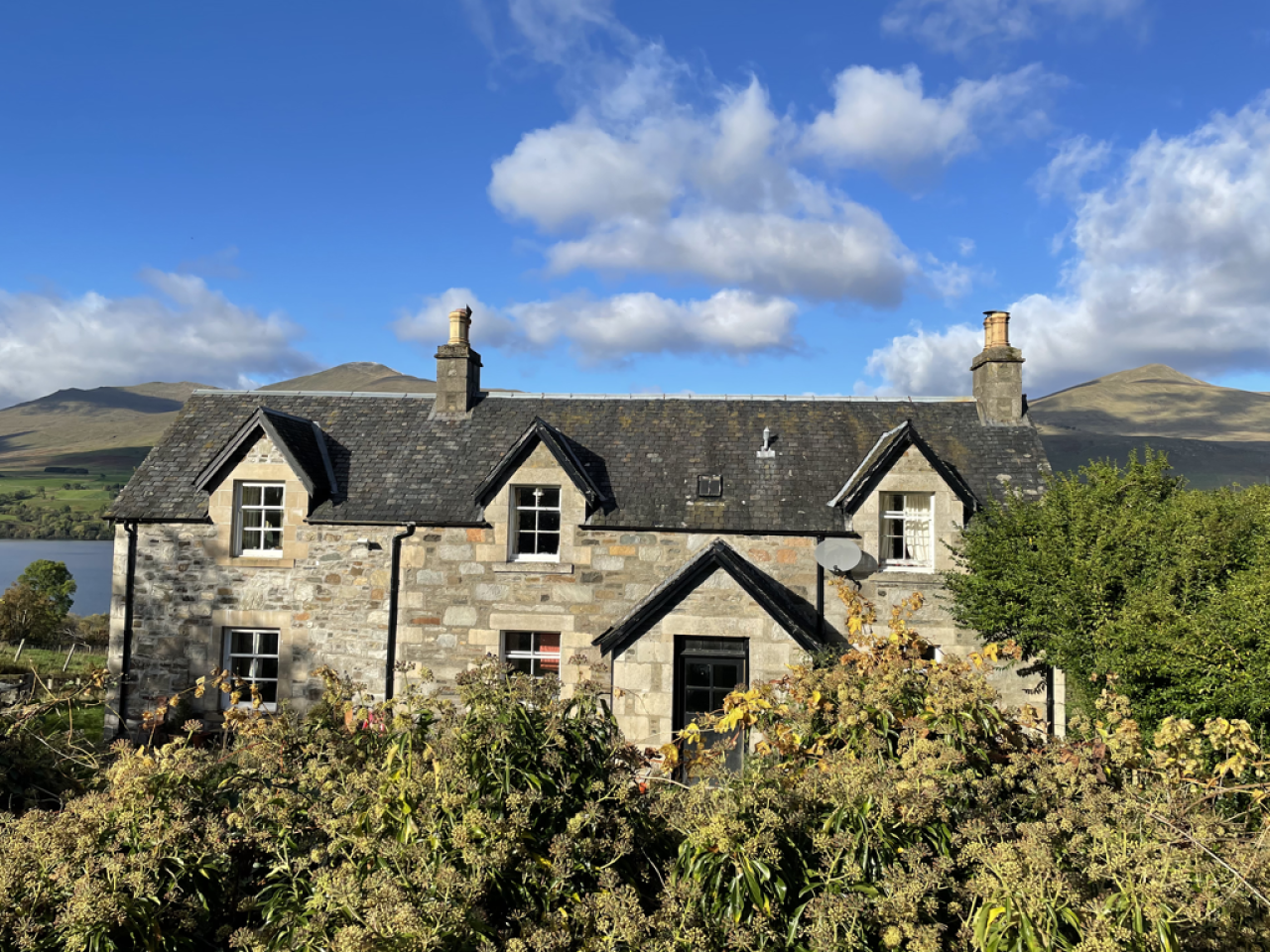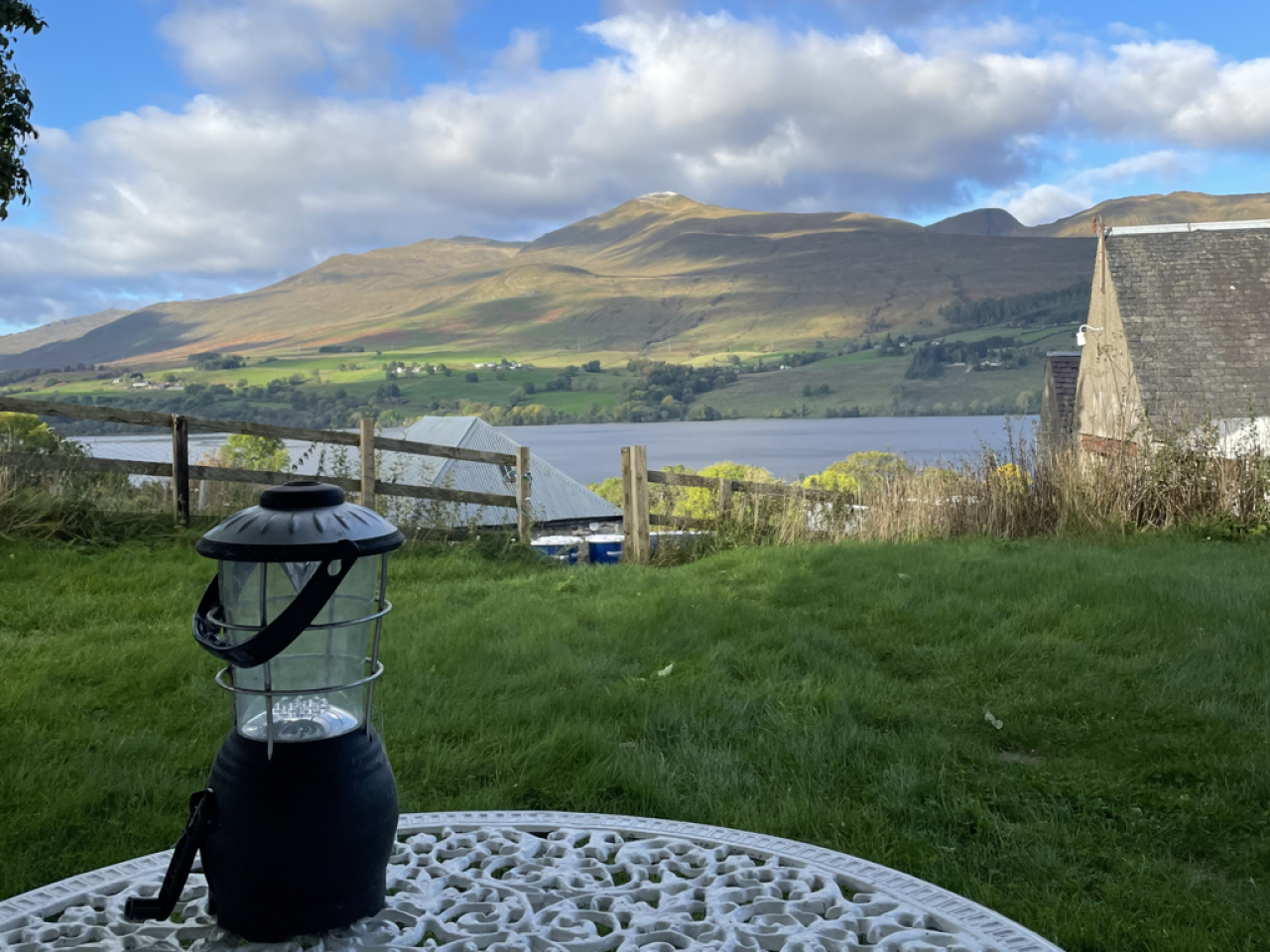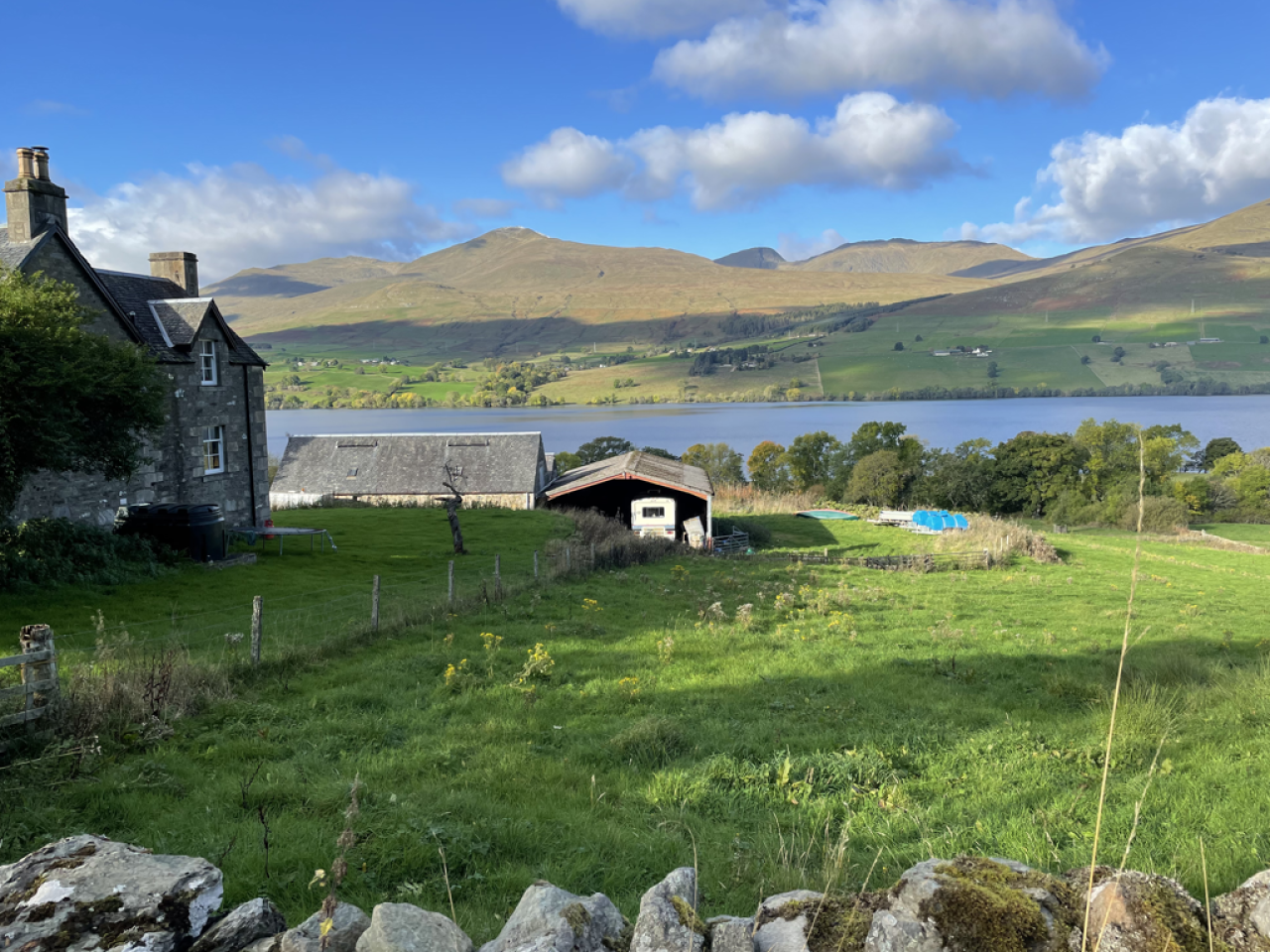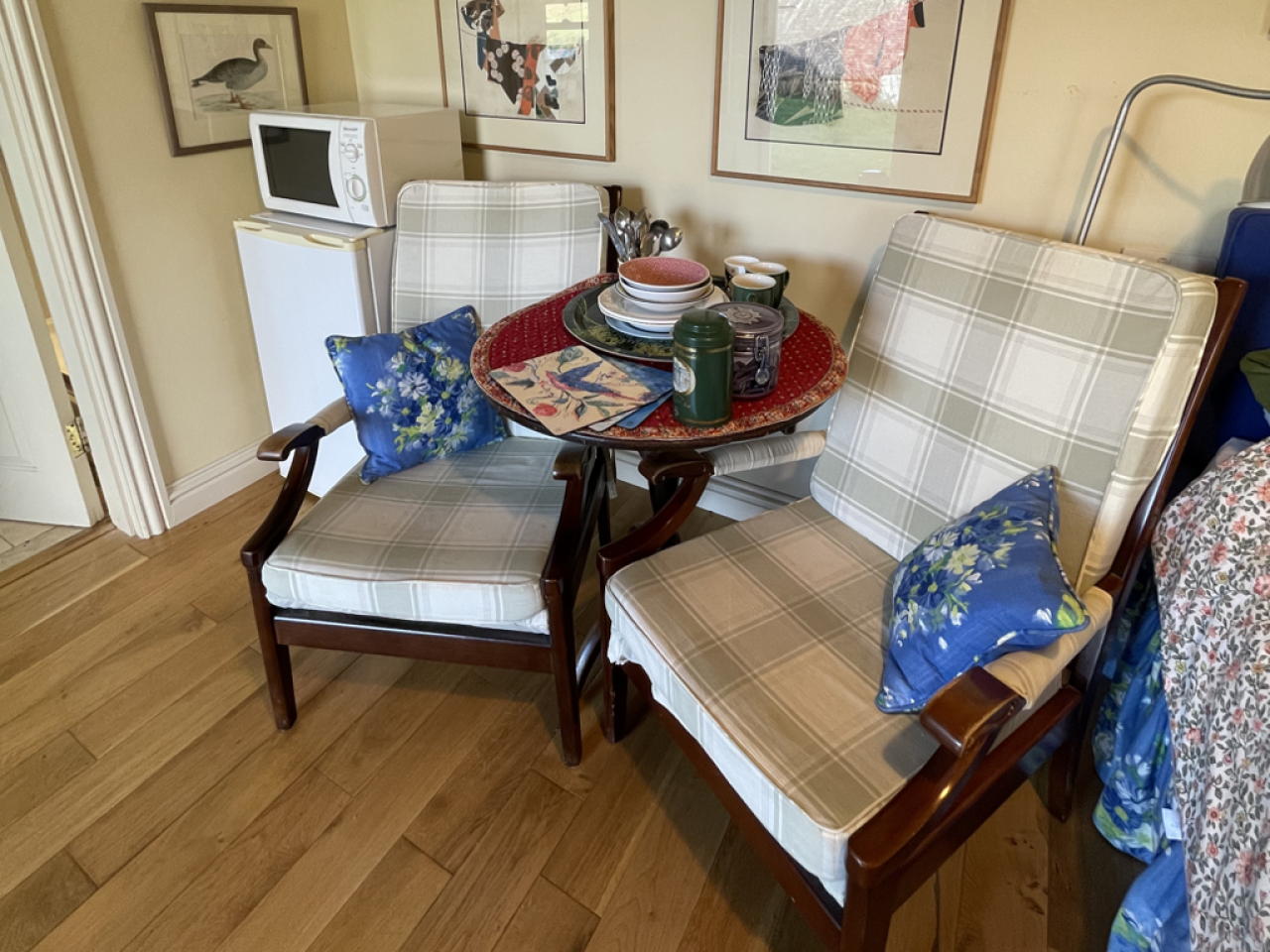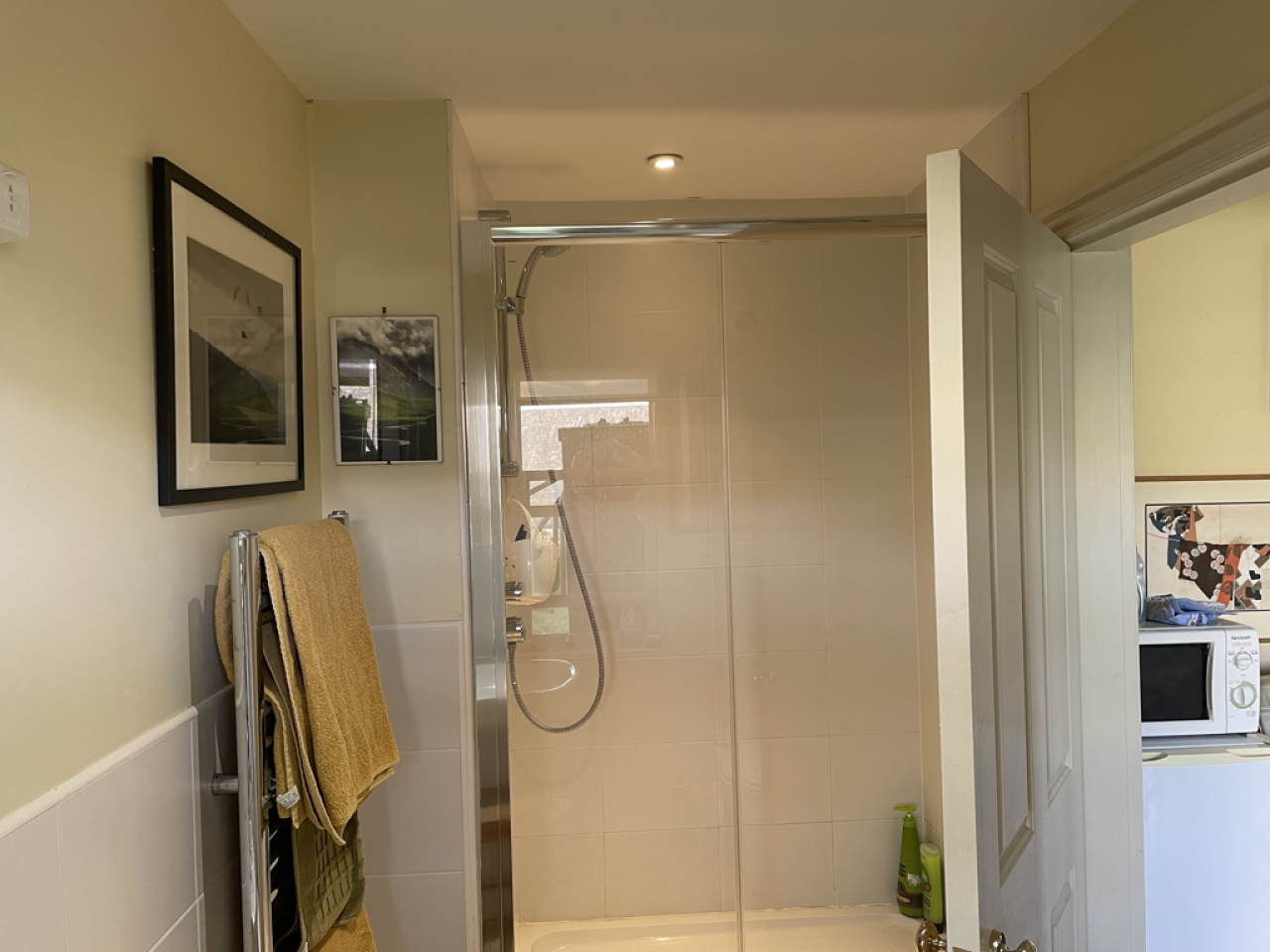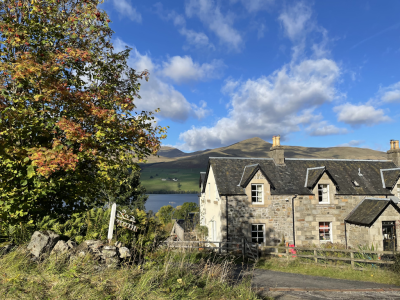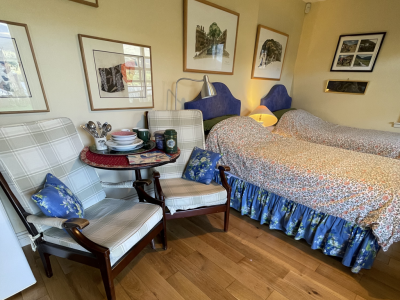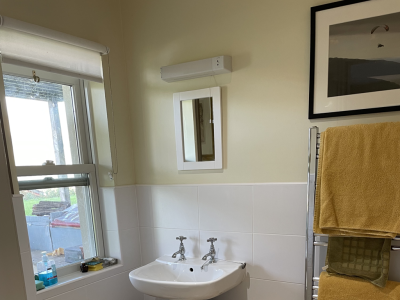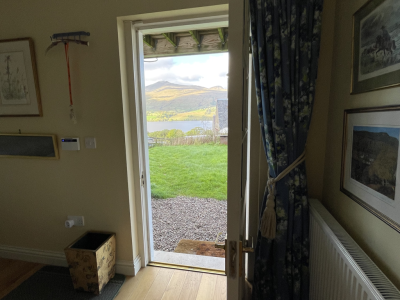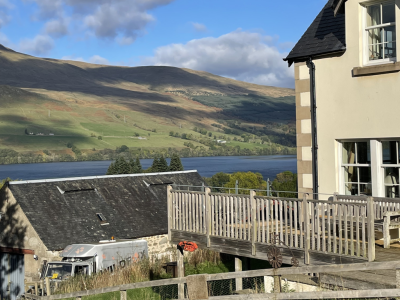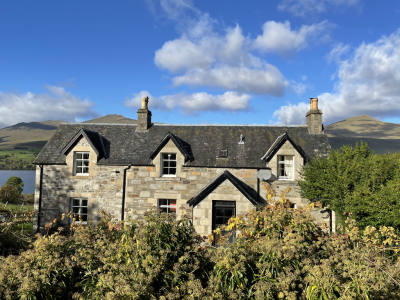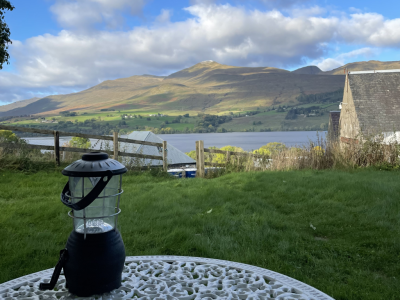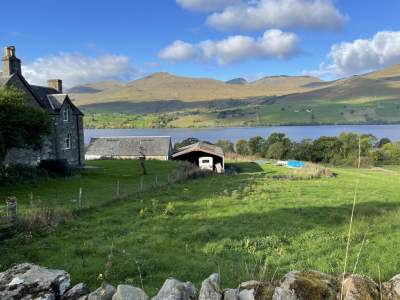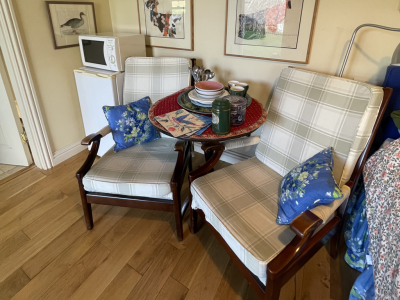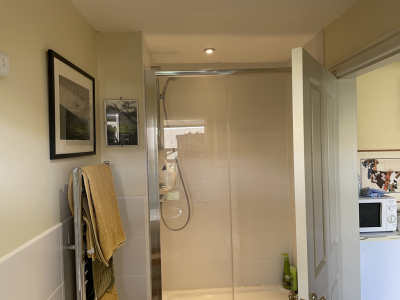 About
With stunning views over Loch Tay to Ben Lawers and placed in the perfect location for walkers and cyclists taking part in the Rob Roy Way. The self-contained twin bedsit is an oasis for weary travellers to regain energy and take in the beautiful surroundings on their momentous travels. Kindrochit can be used as a one-night stop-over or as a long break where guests can enjoy a part of Scotland that is rarely travelled.
About the property
The simple and clean bed sit is fitted with a microwave and kettle for you to warm up meals and have tea and coffee. Jo and David would be happy to provide you with a BBQ for more substantial meals if you request it before arrival. You will have access to your front door for private entry. You will be greeted with stunning views of the surrounding farmland in this idyllic rural setting in the morning.
It is an excellent location to break the journey up and give your body the comfort it needs to thrive on the cross-country travel you're taking part in.
Woods, Water and Exploration
Jo and David own and operate an adventure company; as a result of this, guests can hire out (with 24-hour notice to Jo and David) kayaks and bikes to explore the water and the area around Kindrochit. If the weather permits it, this is a great way to spend a day taking in the beauty of the Scottish countryside.
Kindrochit gives guests the option of open water swimming, the craze that has taken over the nation is a great property feature. Start your day correctly and be ready for whatever it throws your way. The beach below the house is clean and accessible, making it a great occasion.
If any guests are fans of Monty Python and their film The Holy Grail, then the property is very close to the cave used in the movie. In beautiful woodland at the end of a pleasant walk, this is the perfect attraction for those familiar with the setting.
Surrounding Area
Aberfeldy is the closest town to Kindrochit, with lovely shops and cafes. It's a beautiful way to get back in touch with civilisation after spending a few days in the wilderness. With lots of attractions, there are hours of fun in and around Aberfeldy.
For big city life, you need to travel to Perth, home to more activities than you could do and an excellent restaurant scene. This is a wonderful place to visit to break your trip up and see a lesser-known Scottish city.
Jo and David's Insider's Guide to Kindrochit
Crannog Center: Step back in time with a look into an Iron Age Crannog and how they were used to house historic communities. With an incredibly informative visitors centre and guides, you will gain a deeper understanding of the nation's past.
Loch Tay Safaris: Make use of Perthshire's largest loch that is encircled by the sublime landscape that is drenched in history and an intrinsic part of local folklore. Take in the views and try and spot some fantastic wildlife while skimming over the tremendous water.
Ben Lawers: Populated with remarkable fauna and flora and multiple scenic paths, this mountain is a must-see when visiting the area. Get your heart rate up and experience fantastic nature in Scotland's second tallest mountain.
WildFox Events Ltd: Jo and David Fox-Pitt have an adventure company that runs outdoor challenges large and small, many of which explore the surrounding region. Contact them for more information or look at their website www.davidfoxpitt.com. With advance notice they can arrange bespoke events for groups of visitors to the area.
Aberfeldy Distillery Experience: Tour the distillery and gain a deep understanding of the whiskey-making process and this area's history while enjoying some perfectly crafted spirits in an exceptional location.
Other amenities
Along side the individual room facilities we also provide the following amenaties, services and and facilities for you to use
Bicycle Storage
Barbeque
Free Parking Nearby
Garden
The House has Steps
Tea and Coffee Facilities
Microwave Oven
Owner has Pets
Car Parking
Guests Get Own House Keys
WiFi
Kettle
No Pets Allowed
Suitability
Couples welcome
Singles welcome
Children welcome (Age 2 - 12)
Where we are
Kindrochit Farm, Ardtalnaig, Aberfeldy, PH15 2HX,
Get directions
Awards and accreditations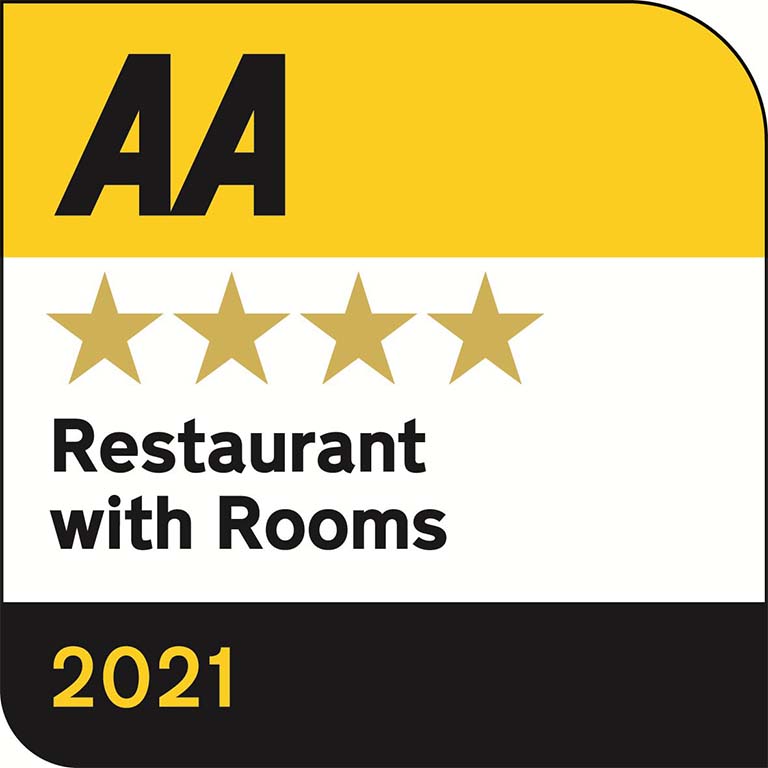 Things to know
Cancellation.
We reserve the right to charge a cancellation fee of the value of your first night stay if you cancel within 21 days of your arrival date if we are unable to re-let the room.
Check-in and check-out.
By arrangement but usually check-in is after 4pm and check-out by 10am.
Cleaning.
The flat consists of the lower ground floor of our family home. It has private access. Being on a farm prevents us from allowing pets to stay as we already have dogs and there are livestock nearby. The flat is no smoking.
Payment.
cash or most cards