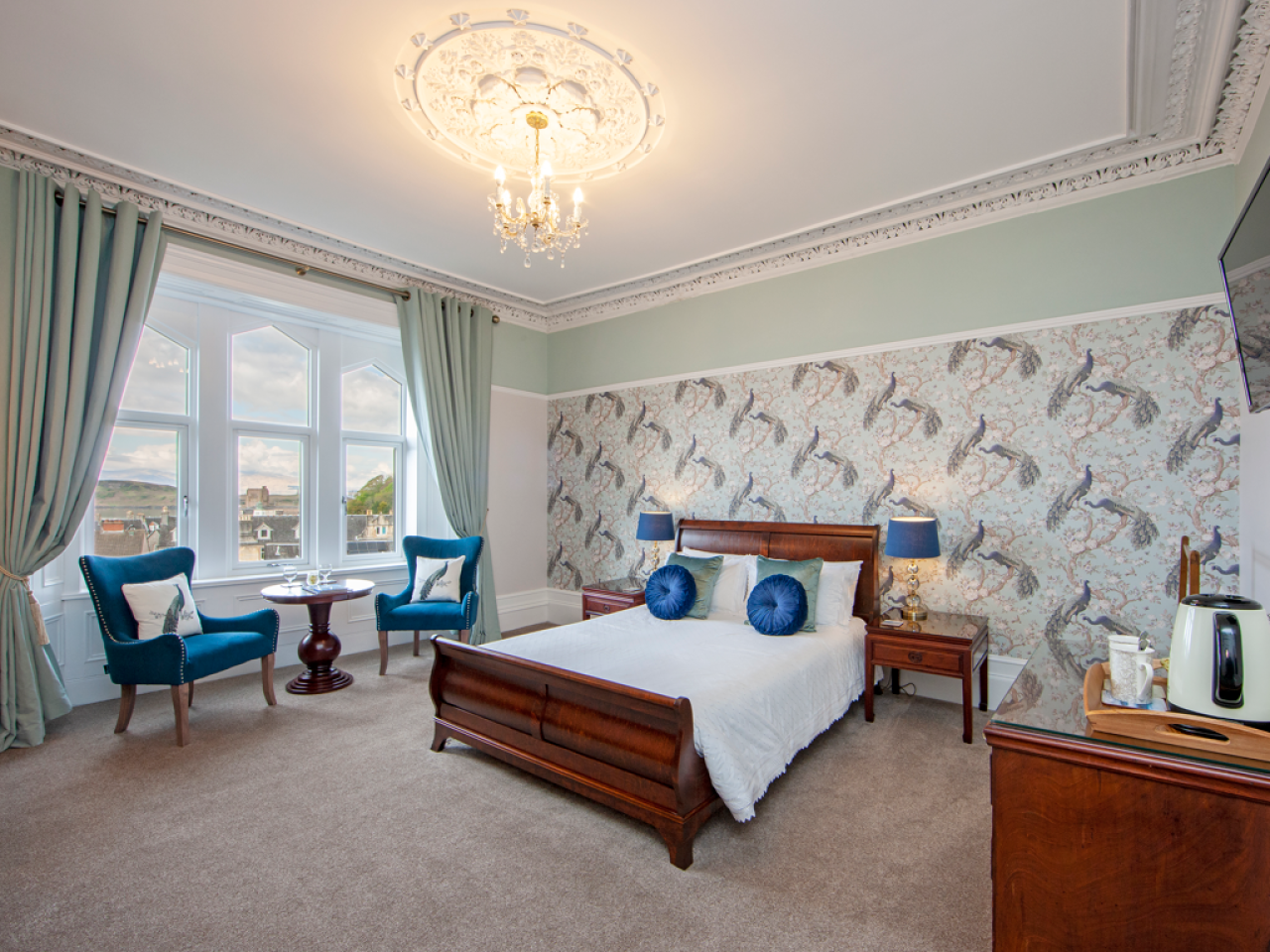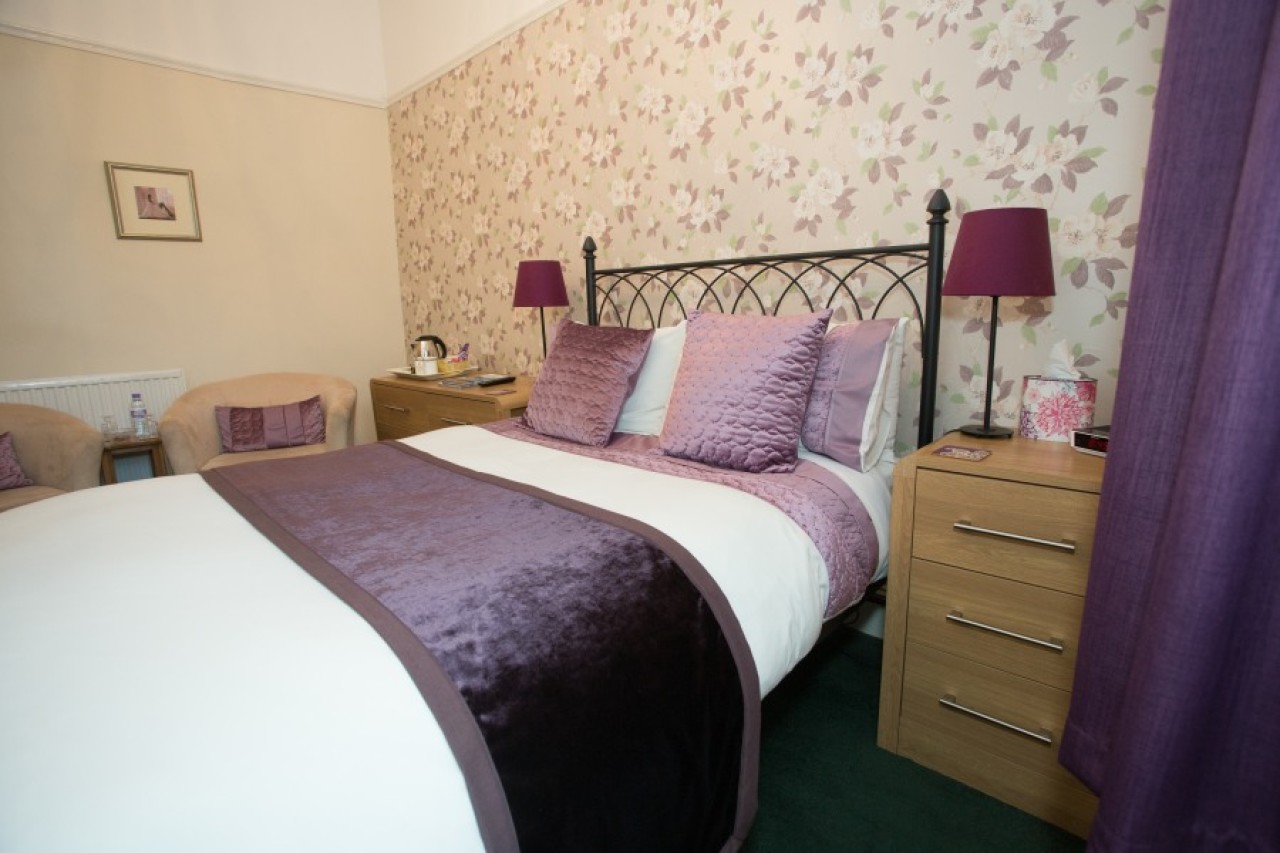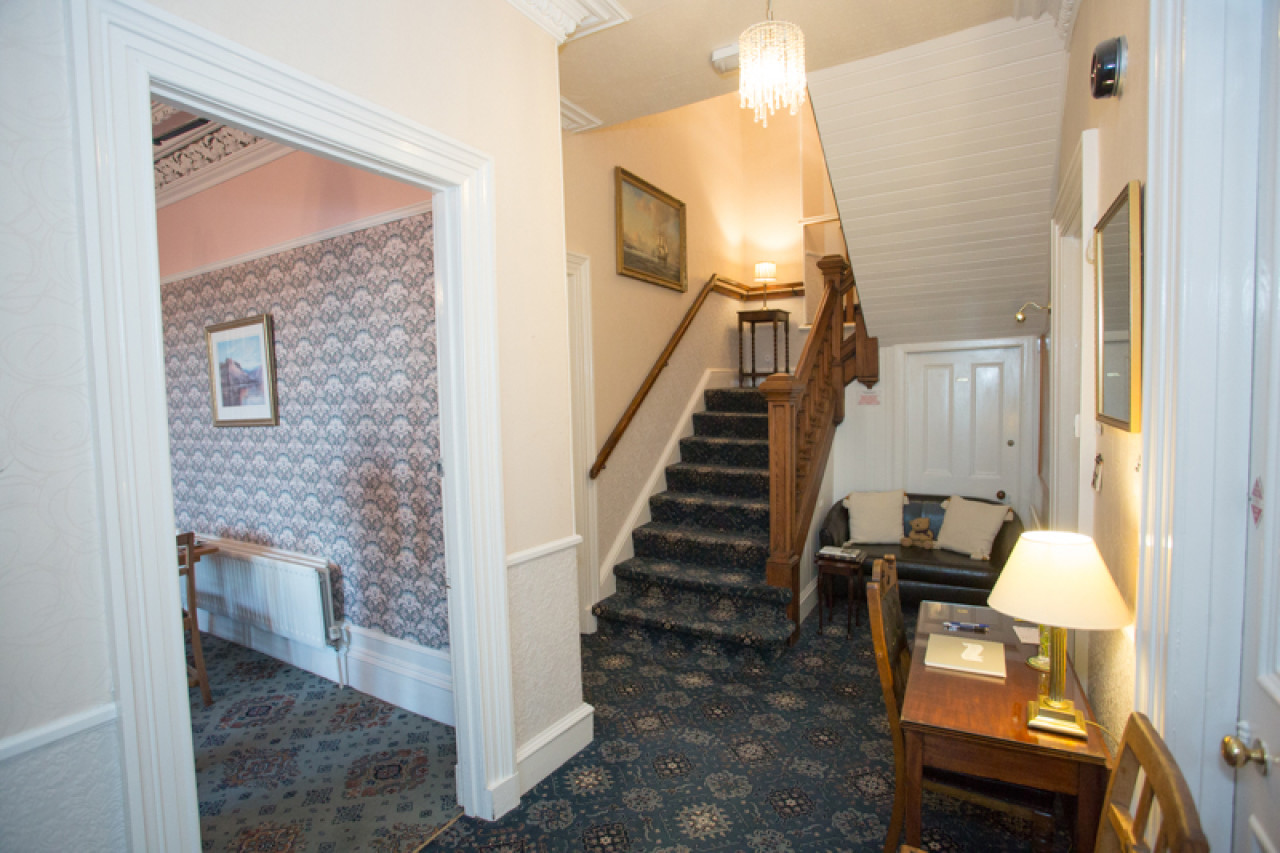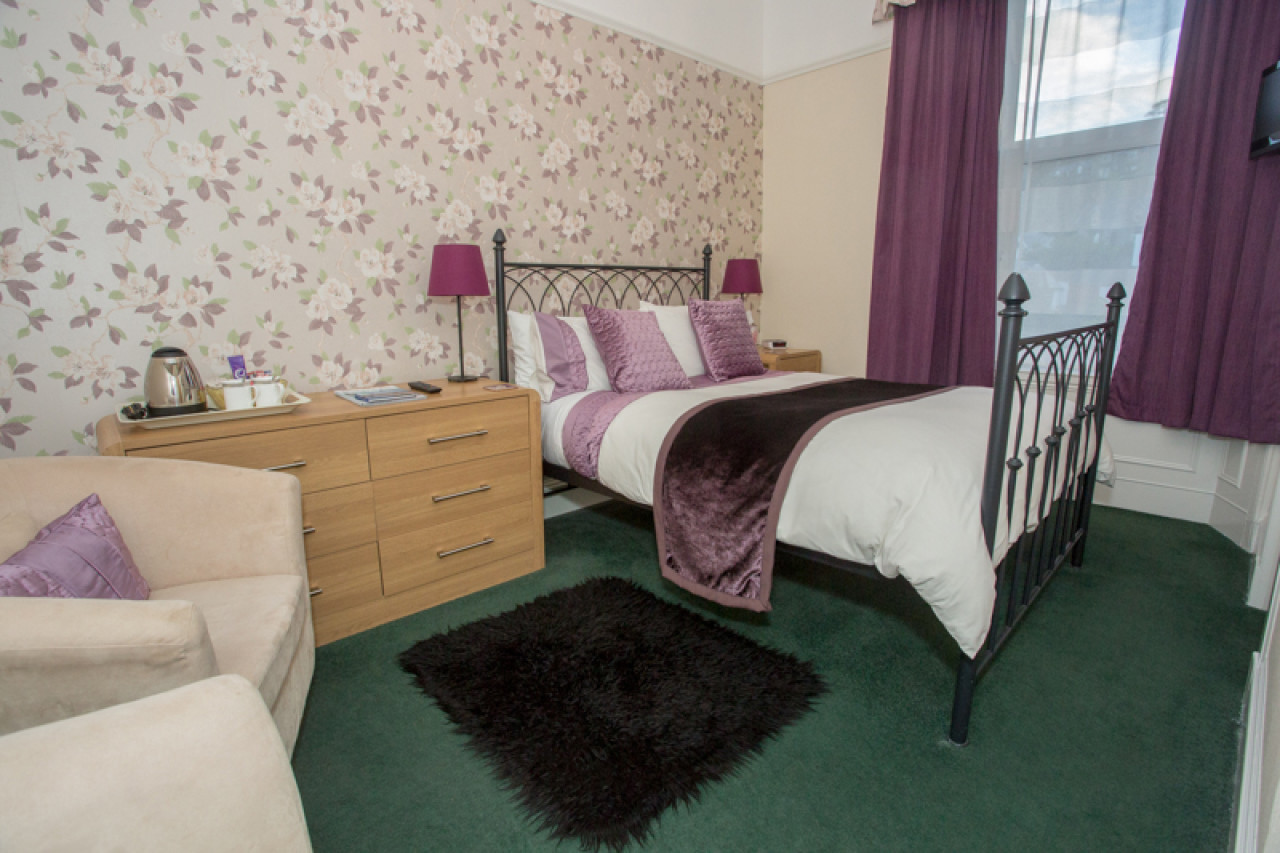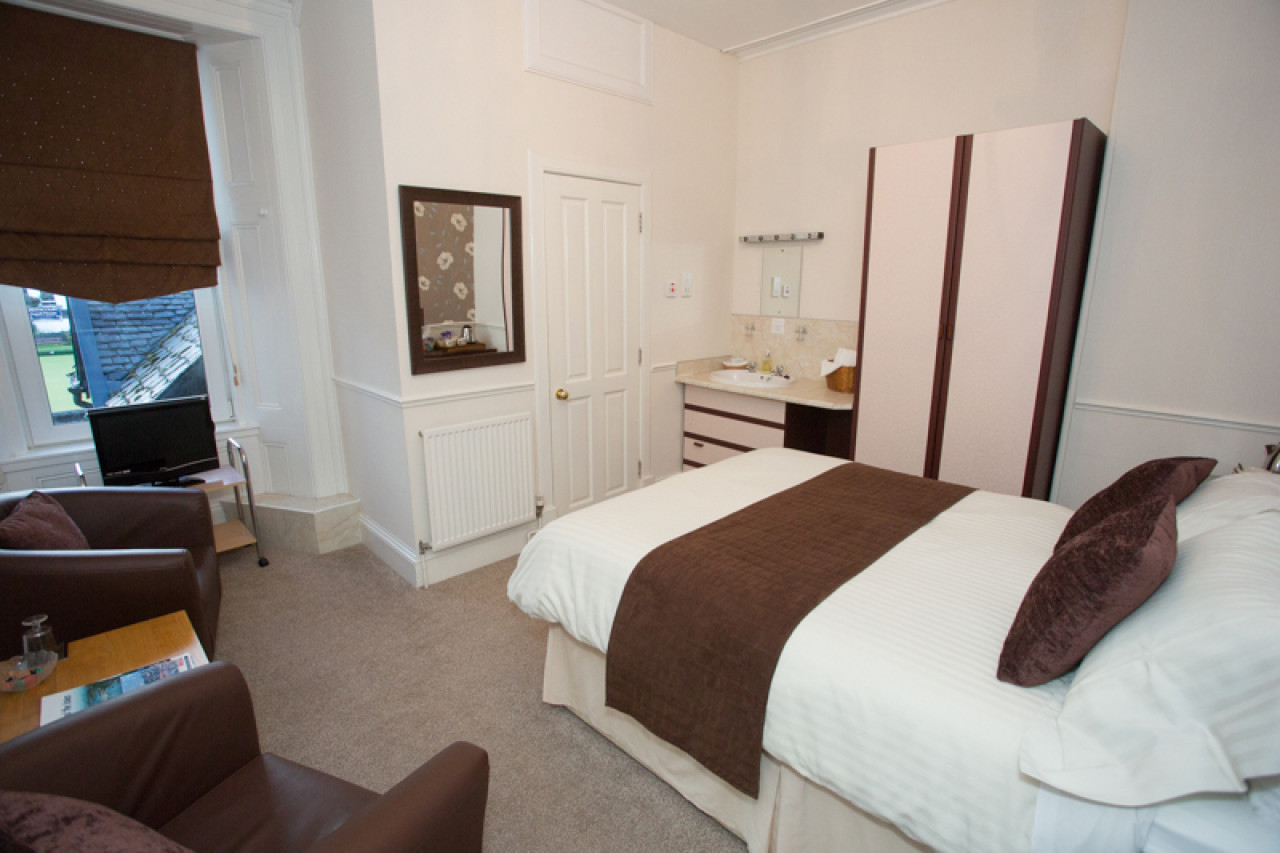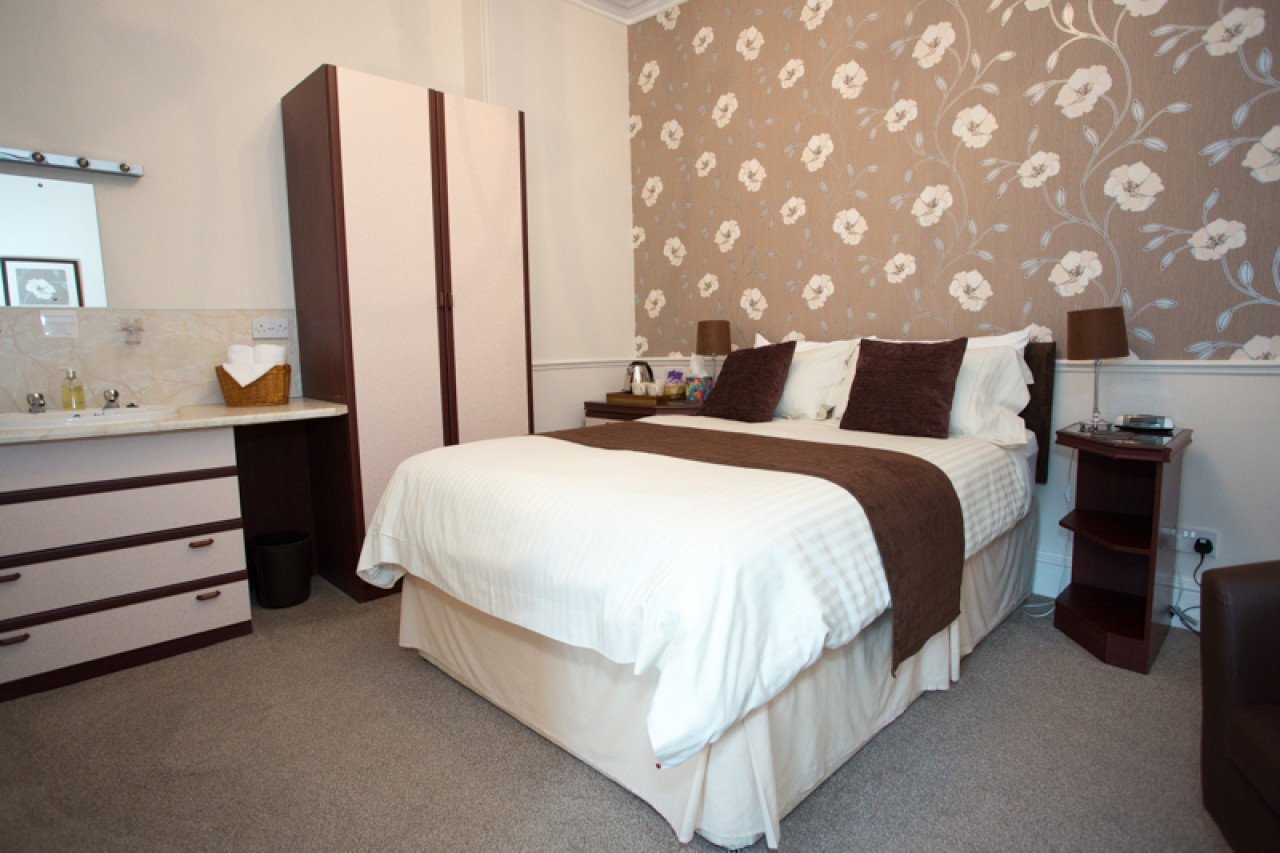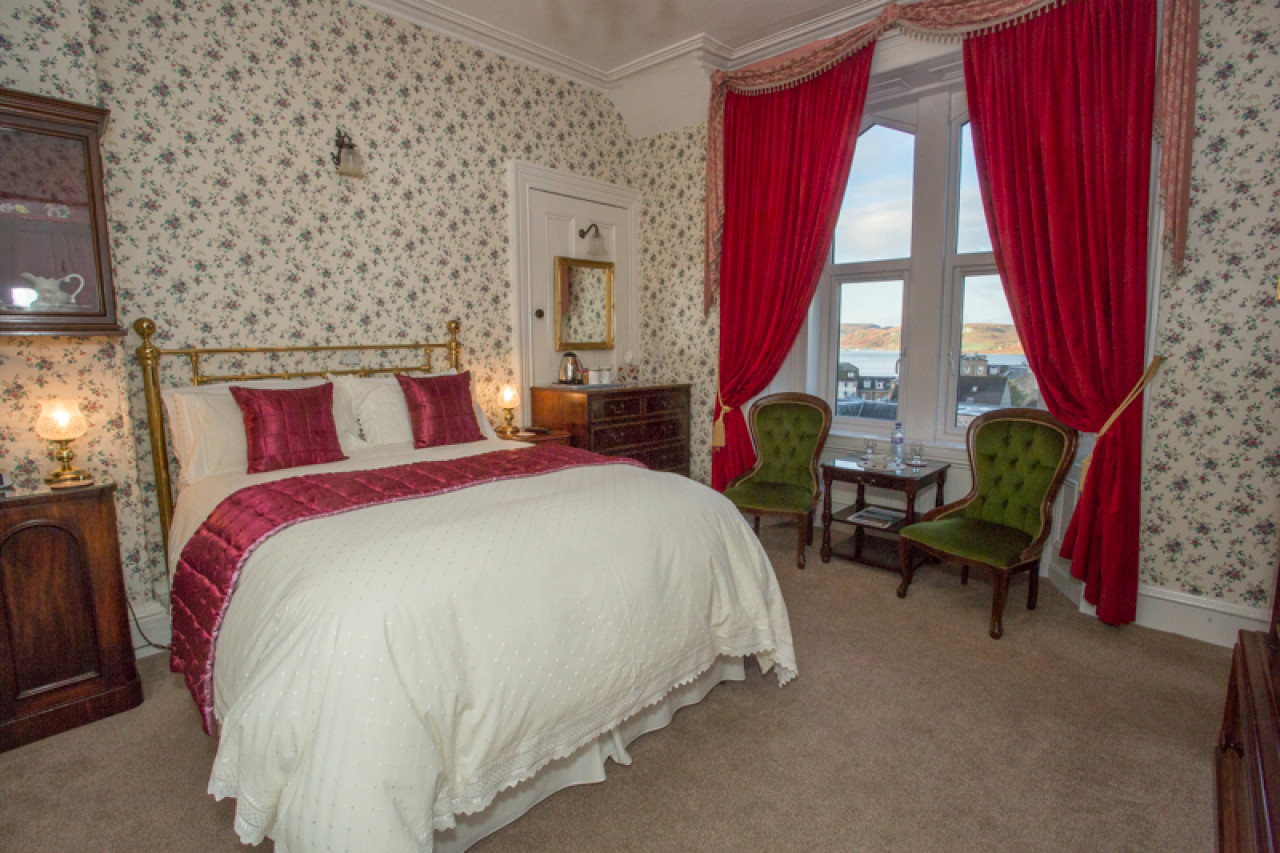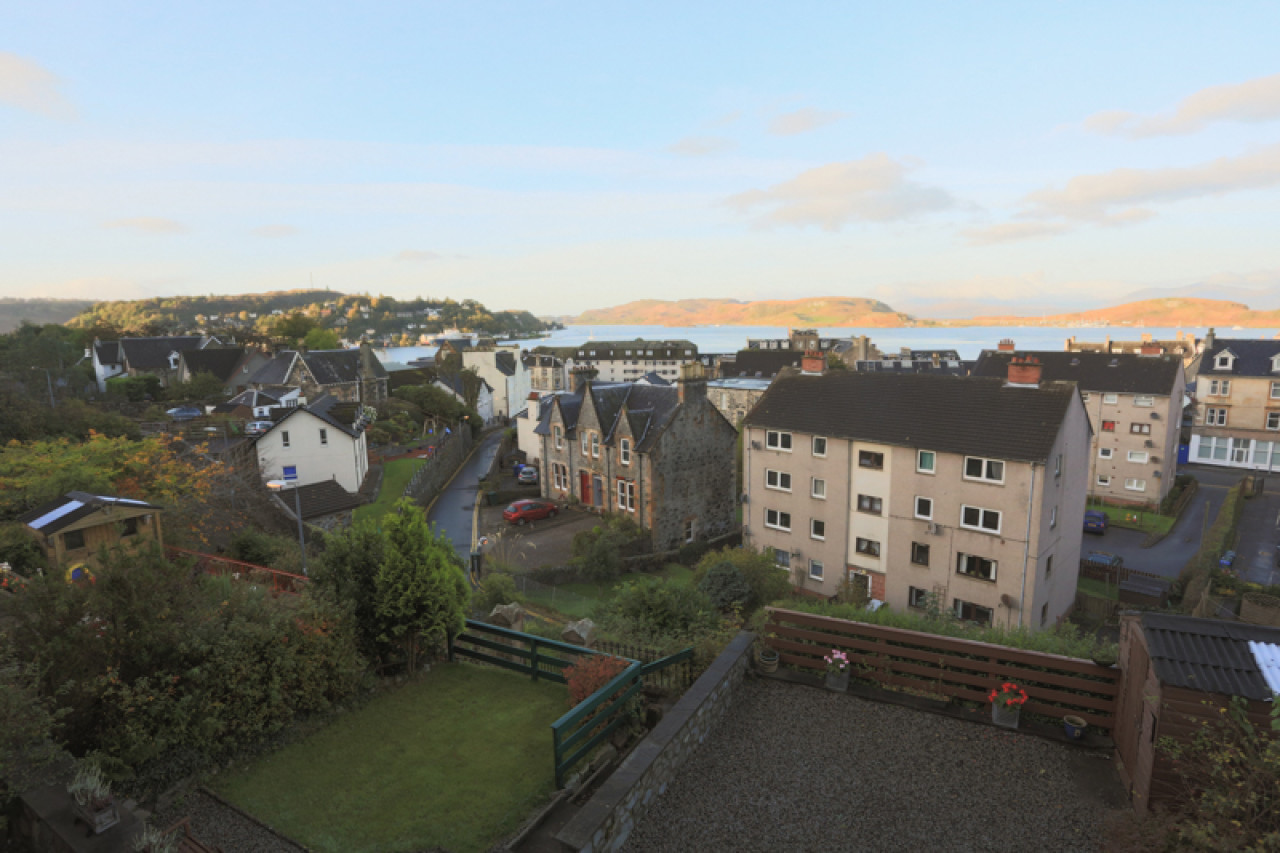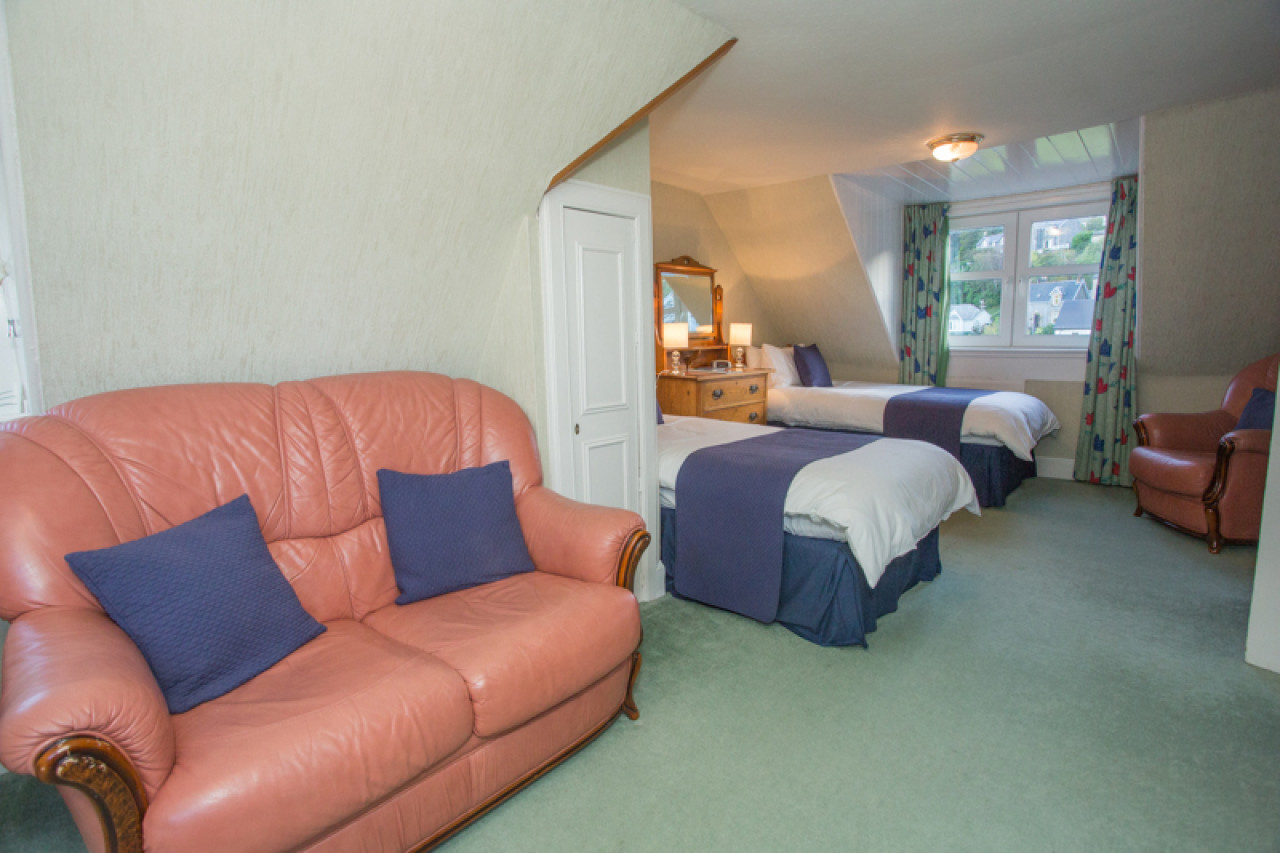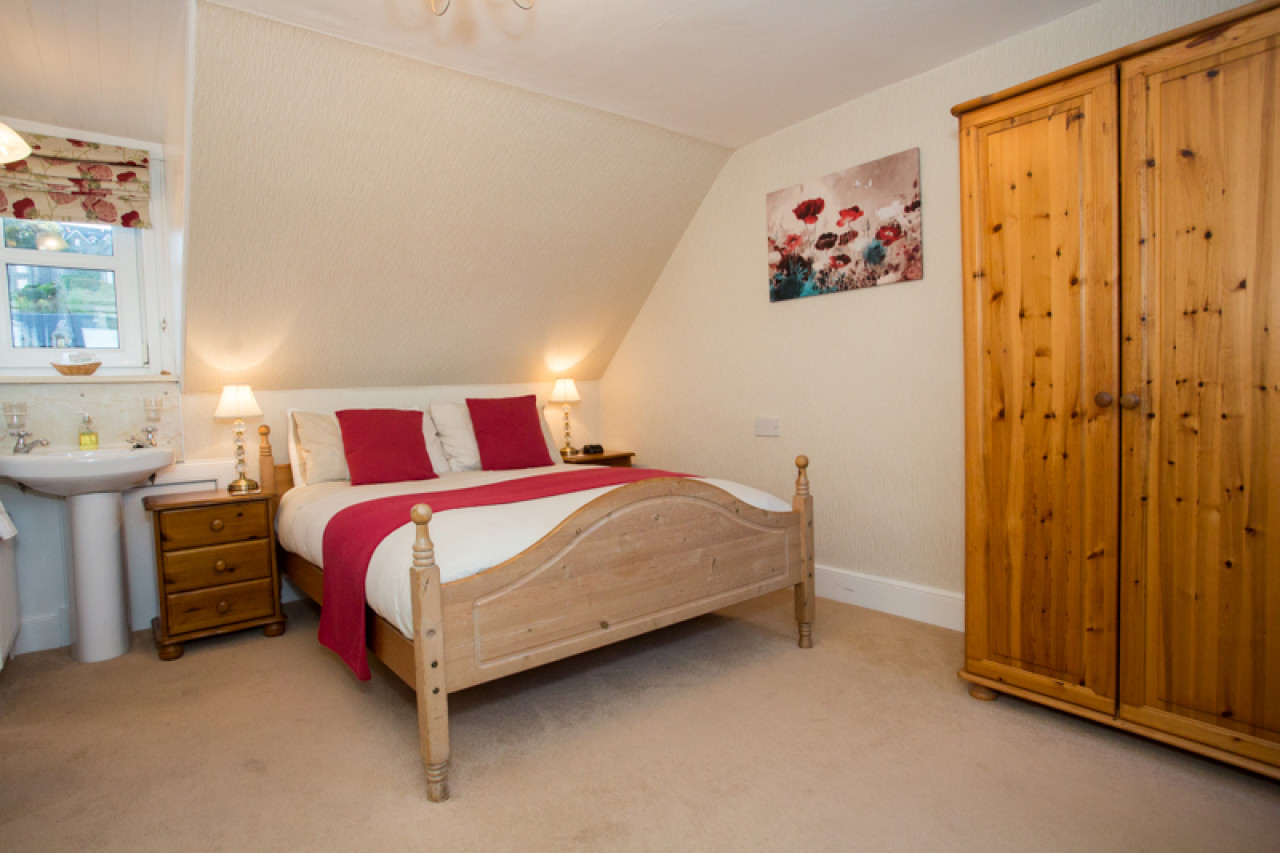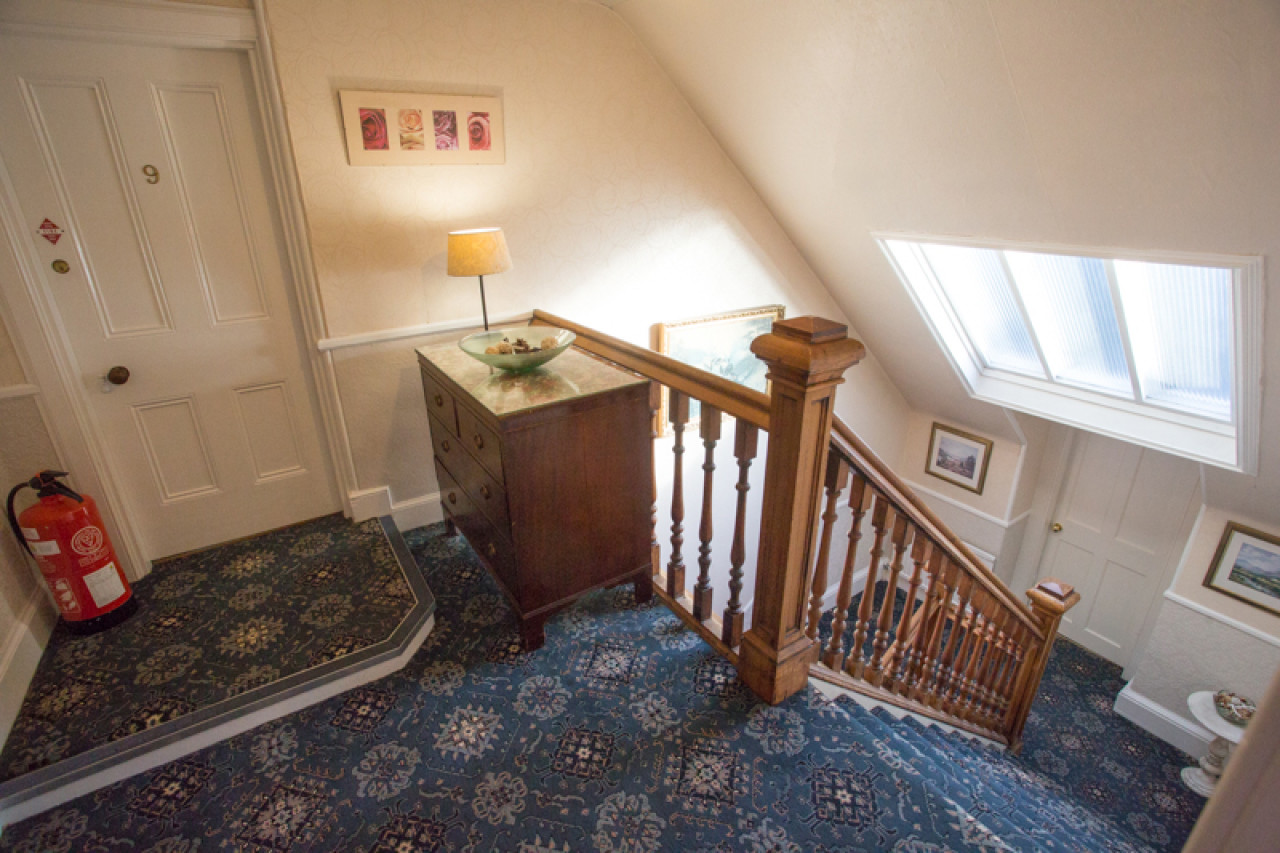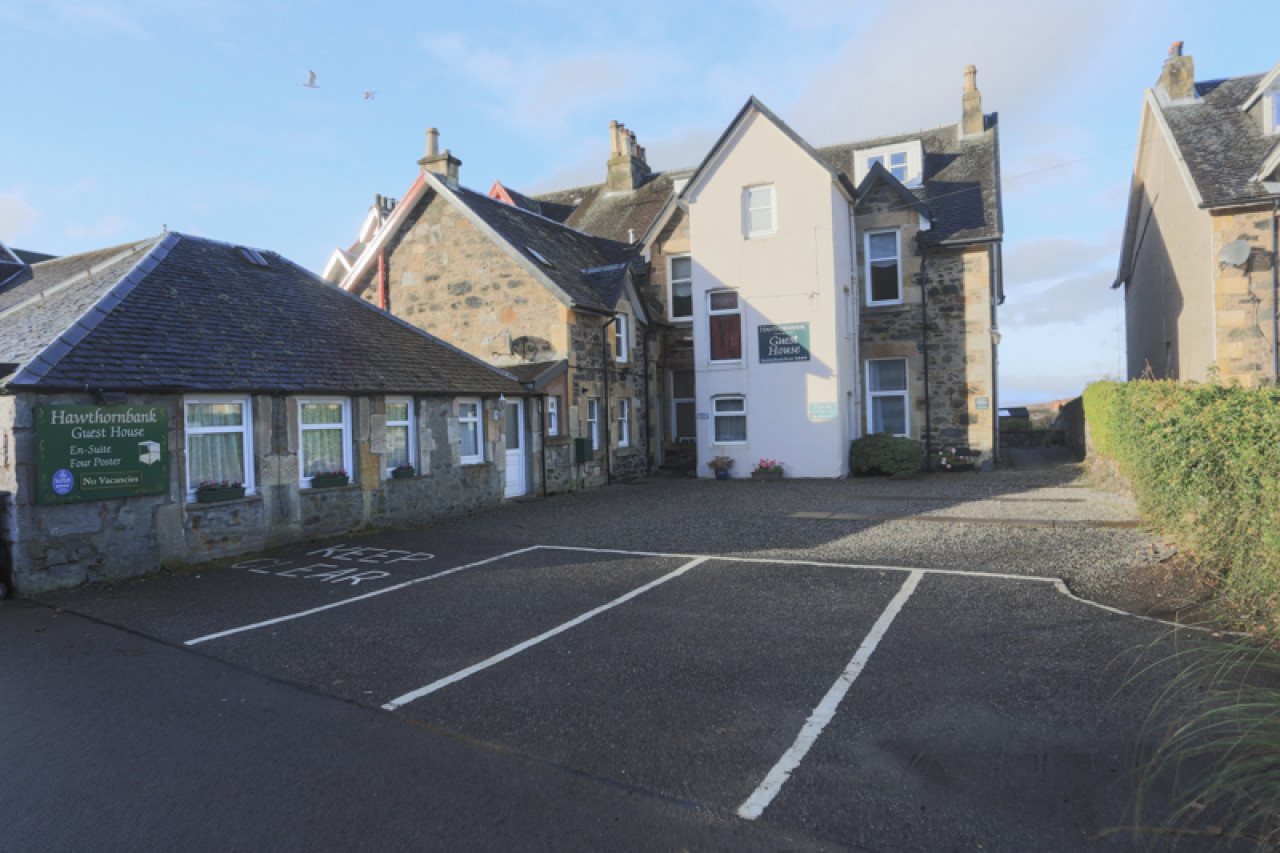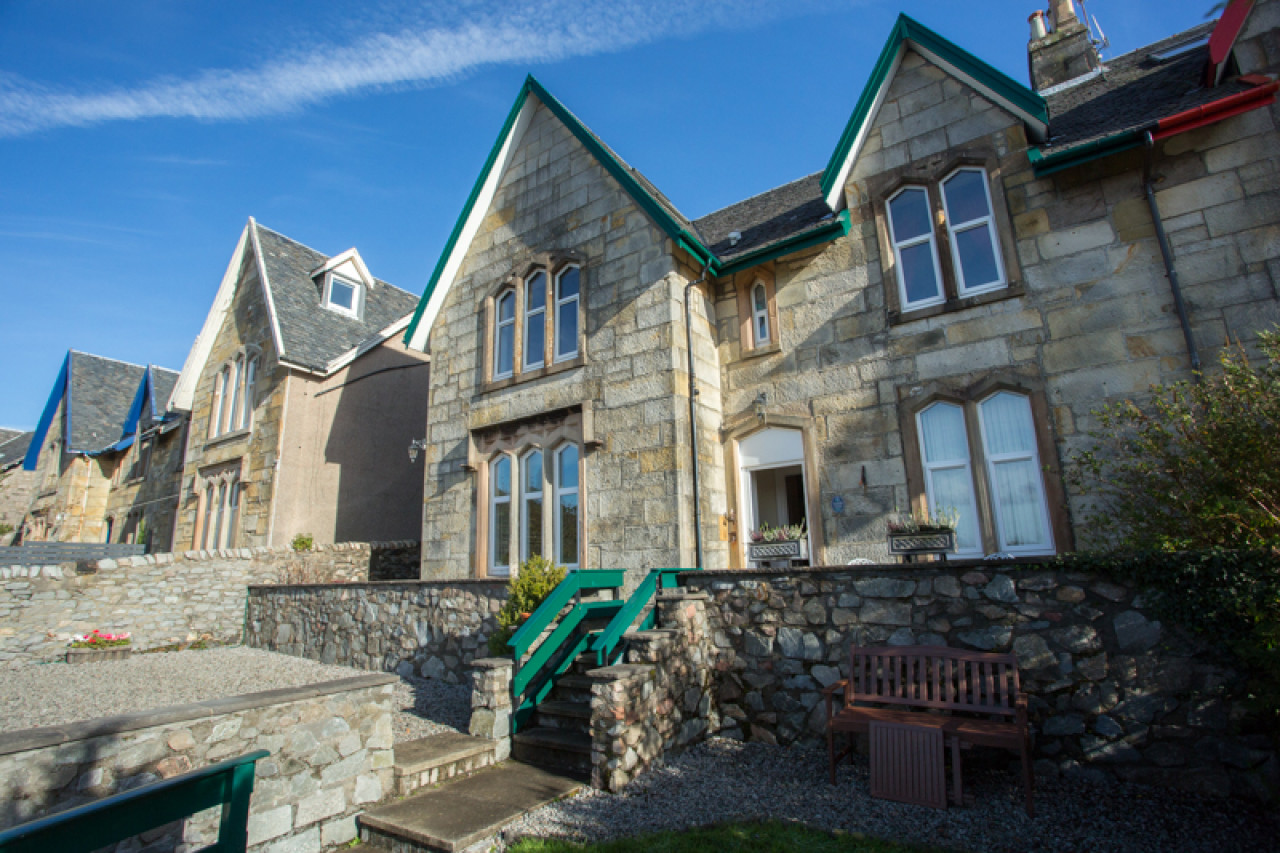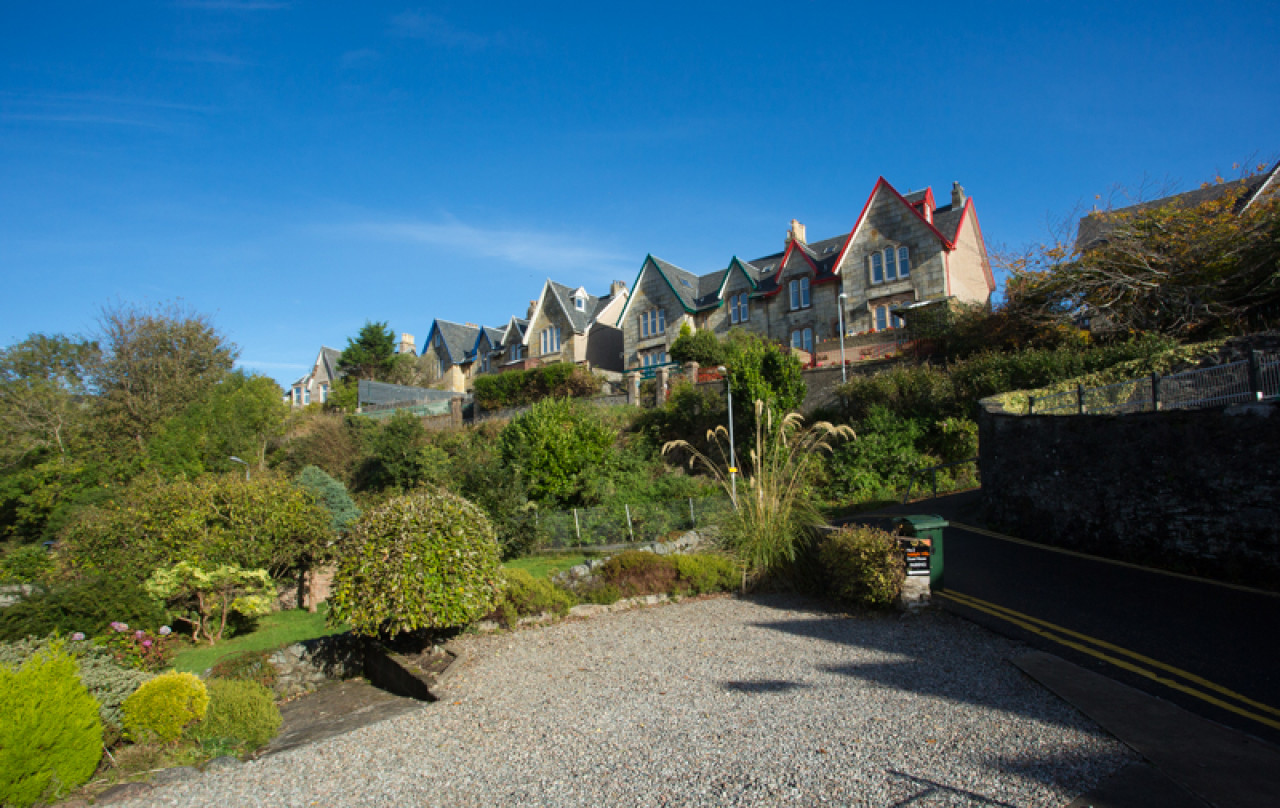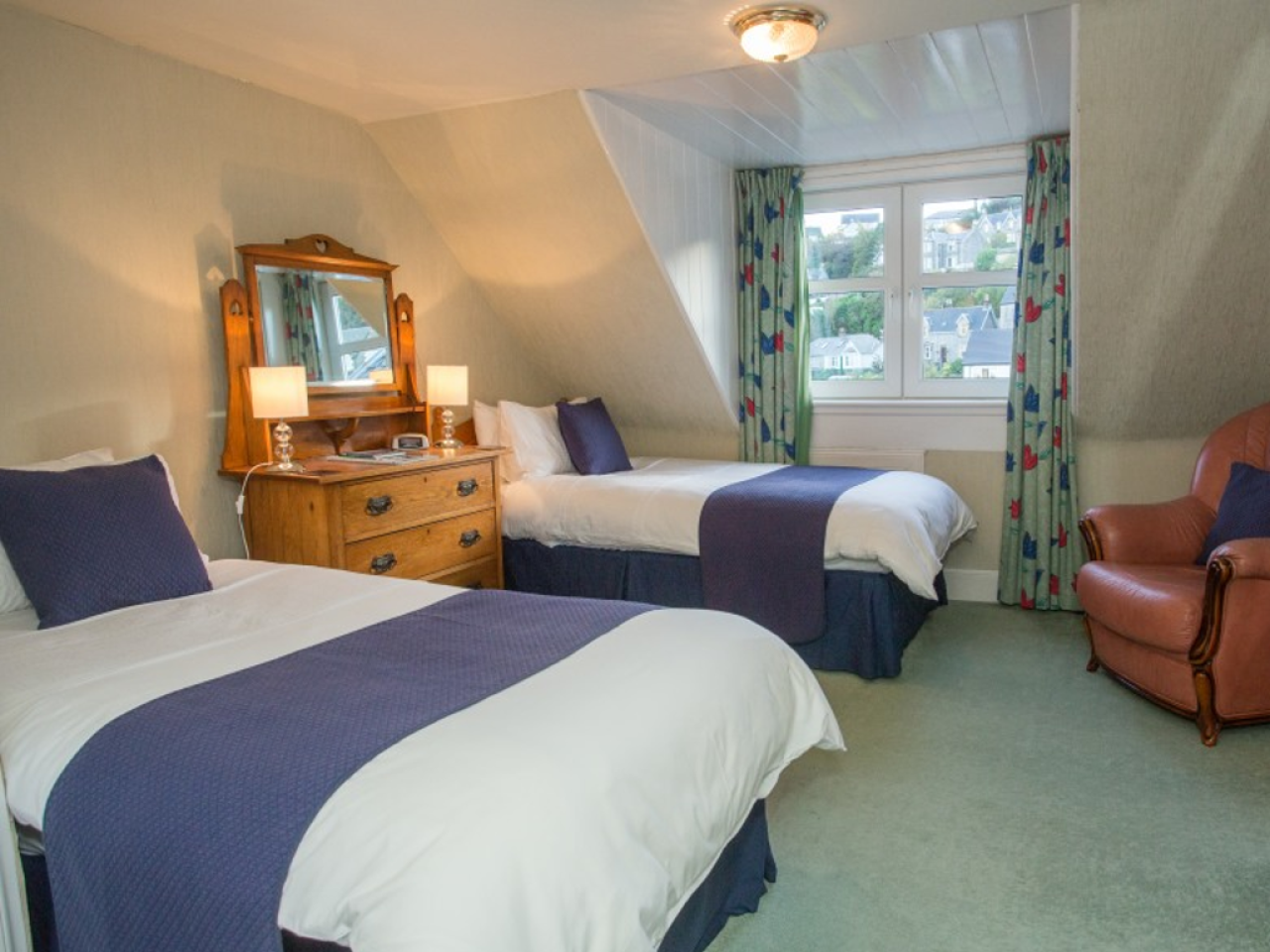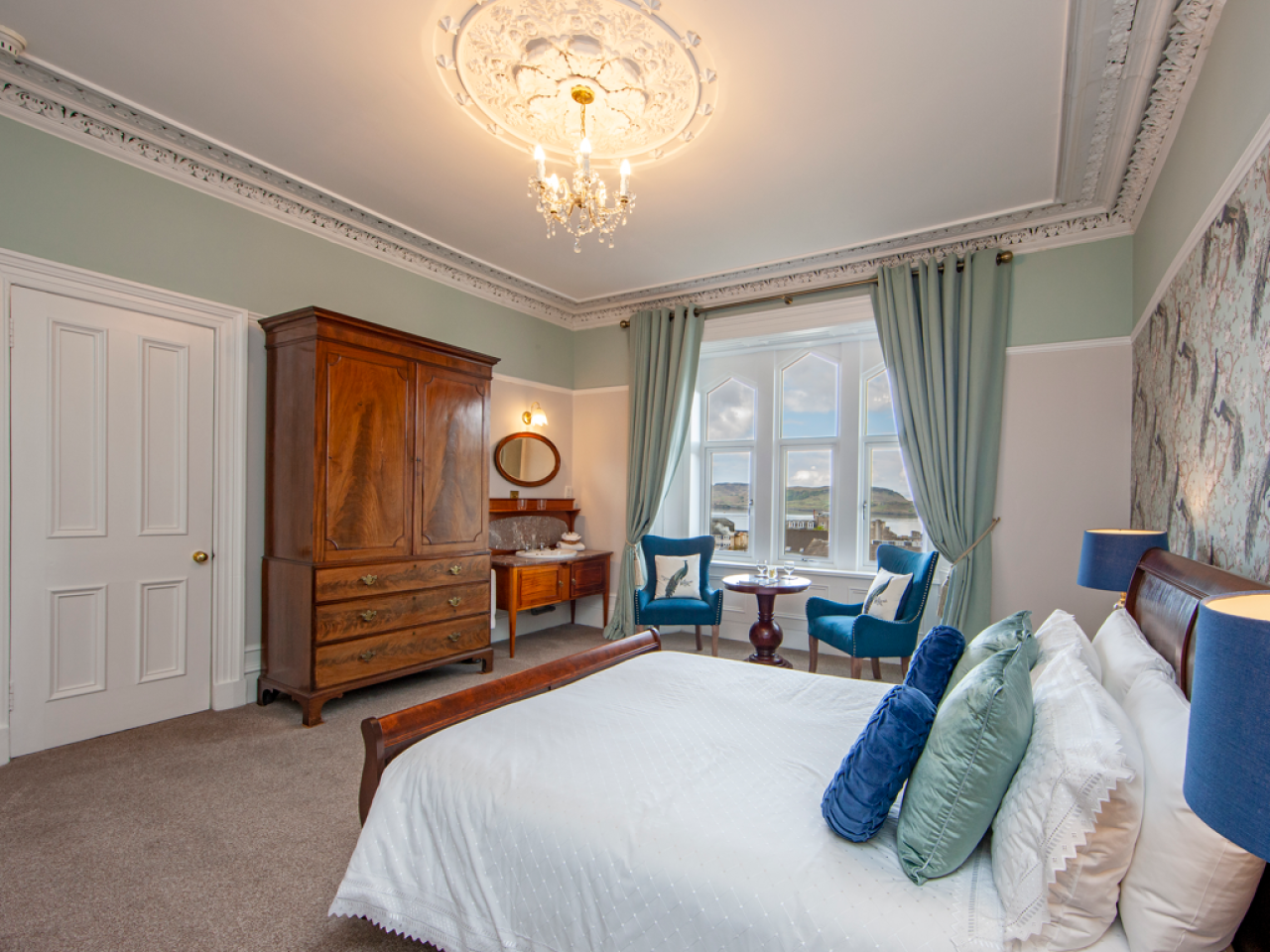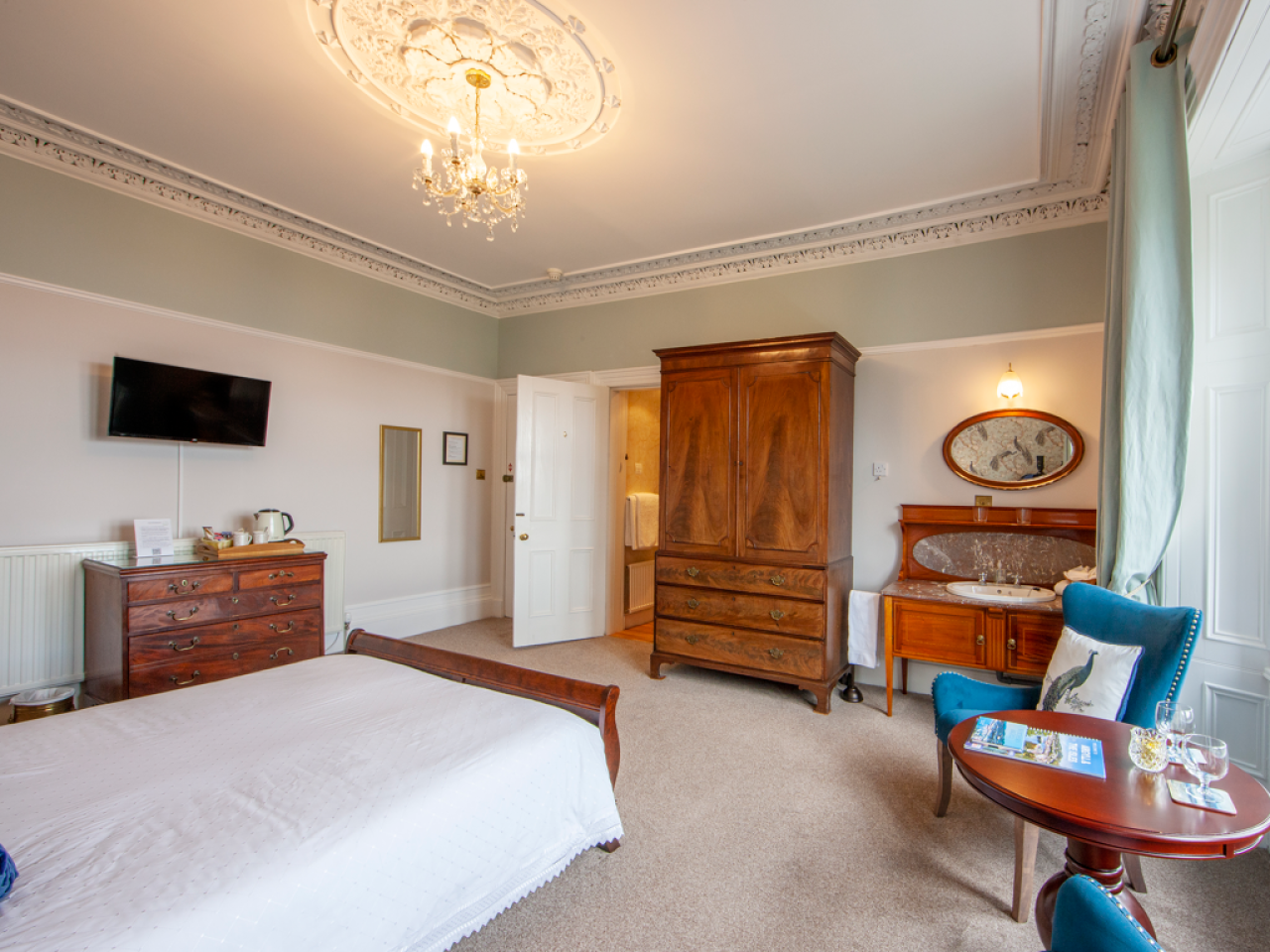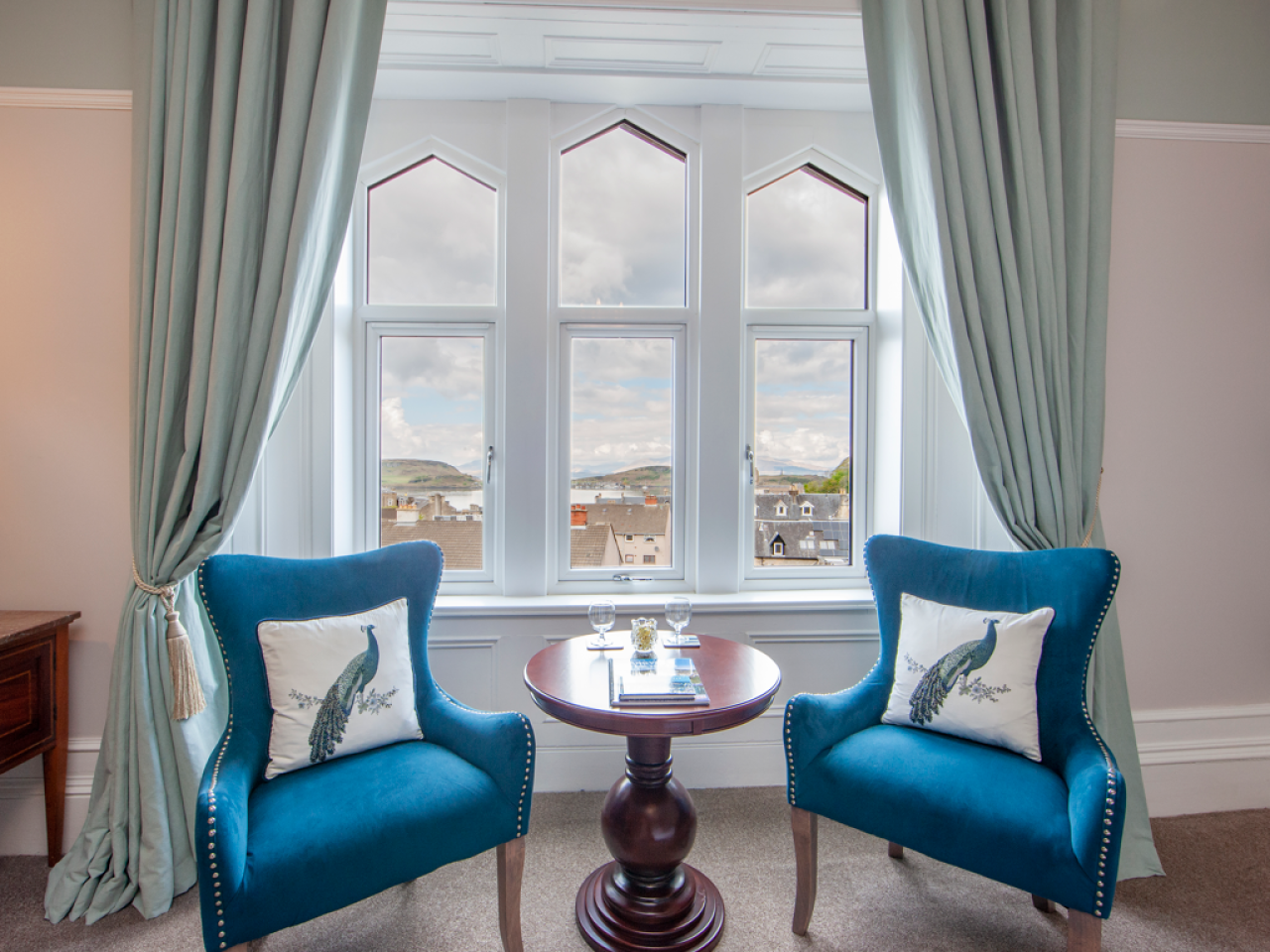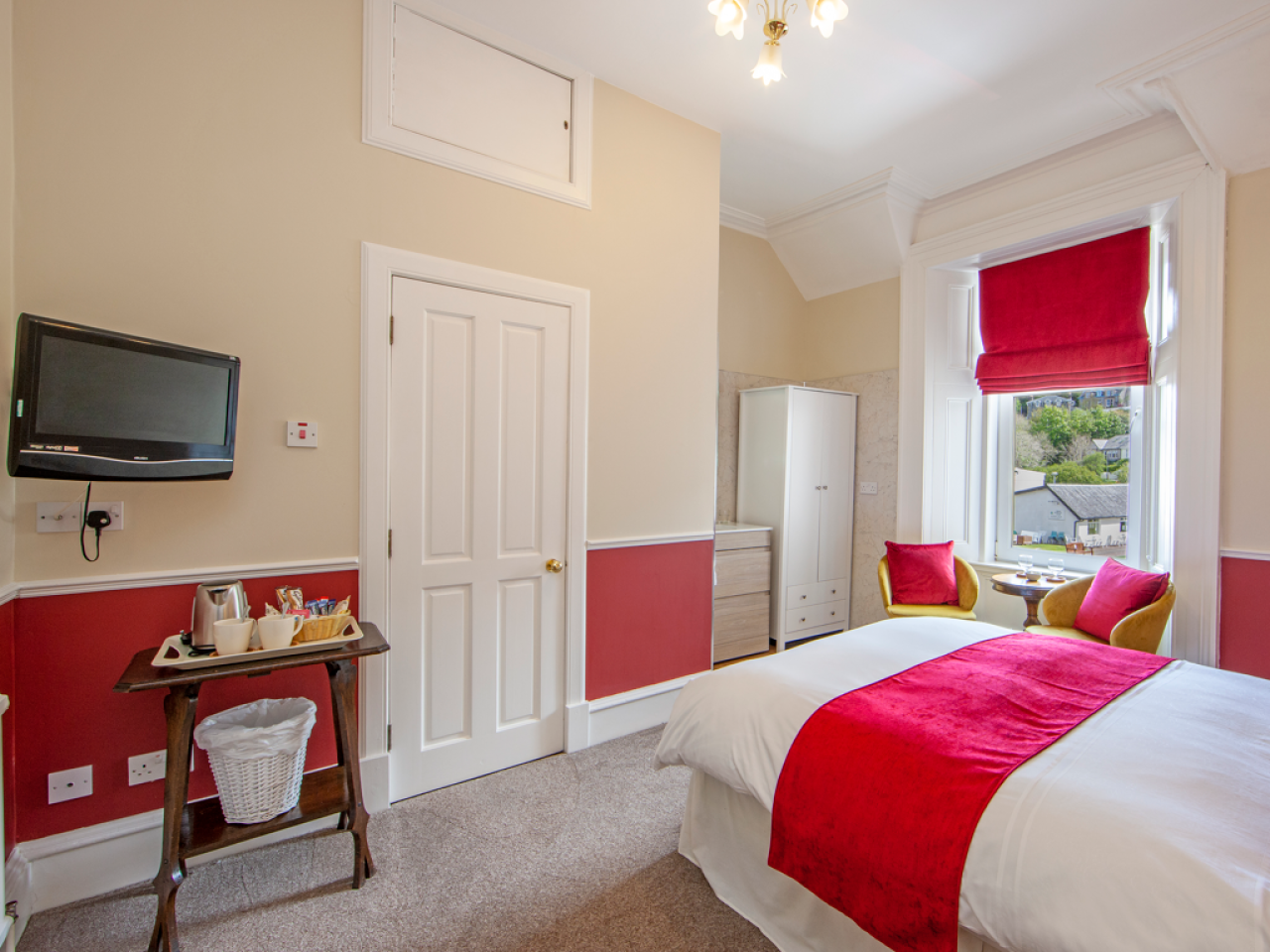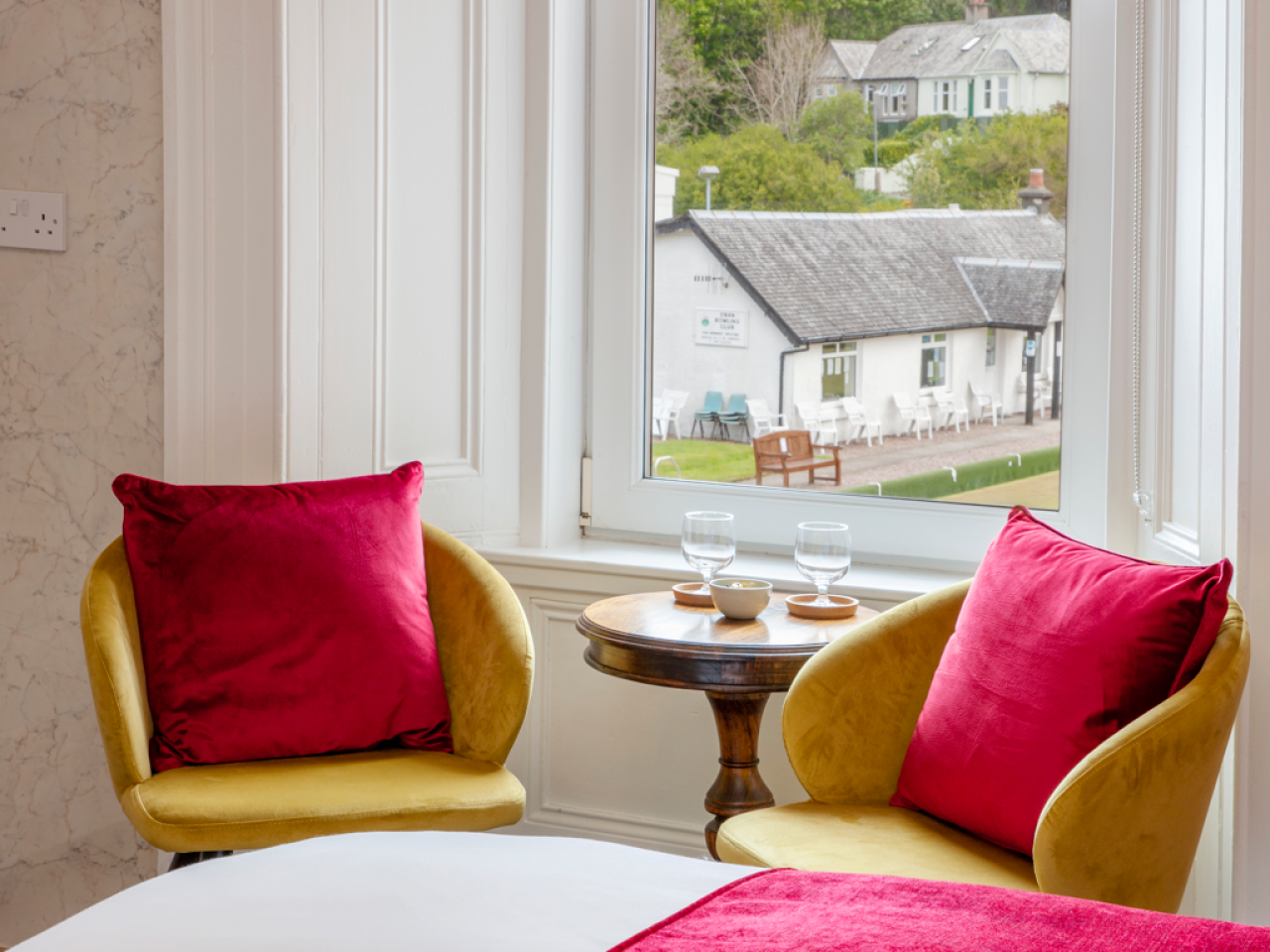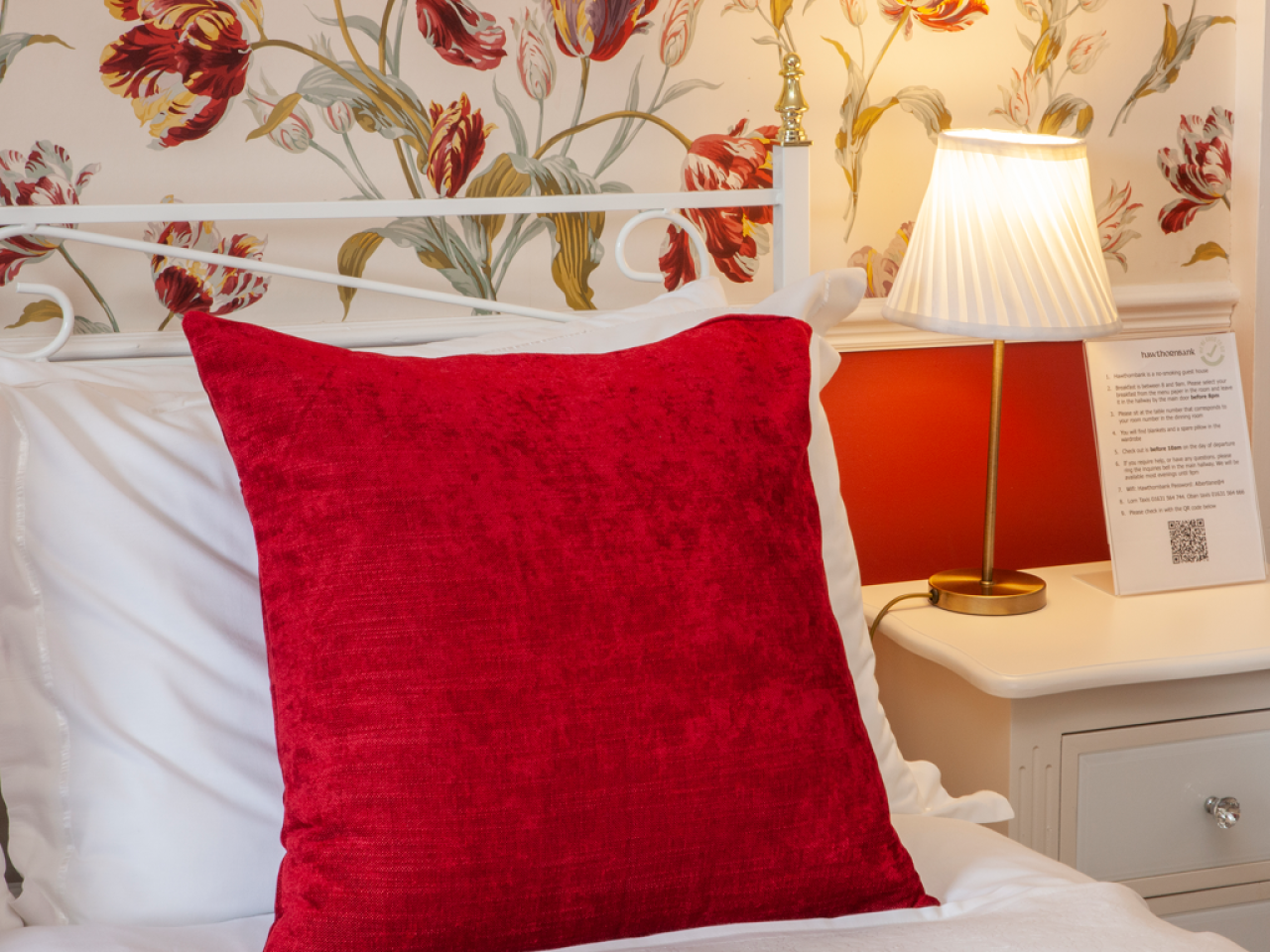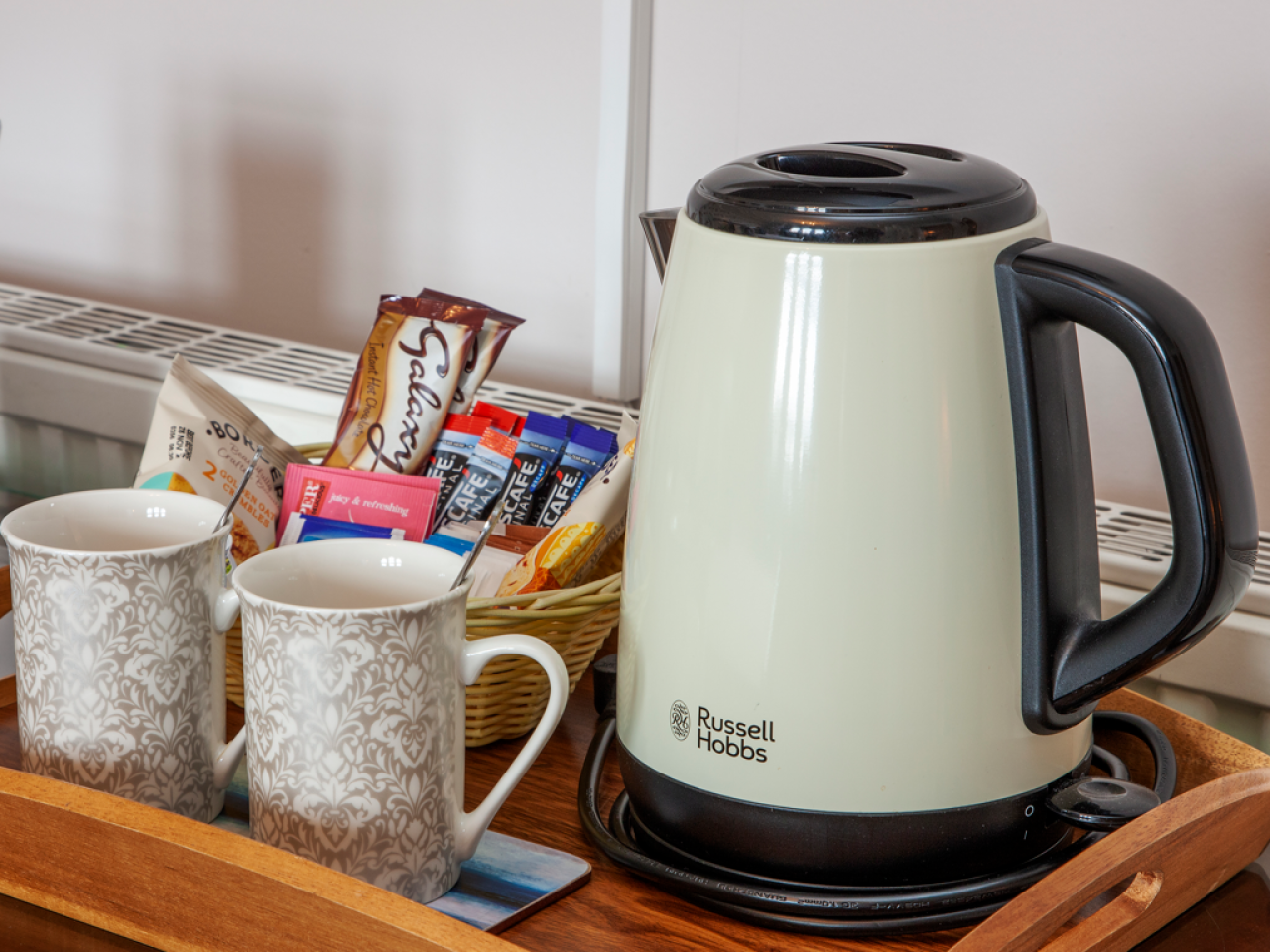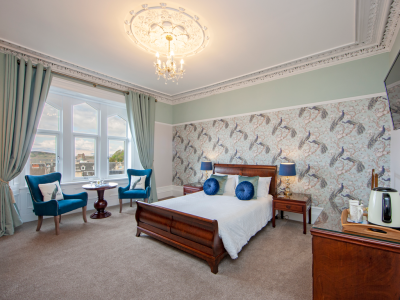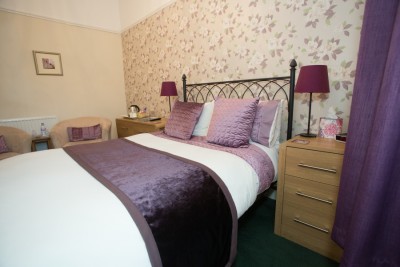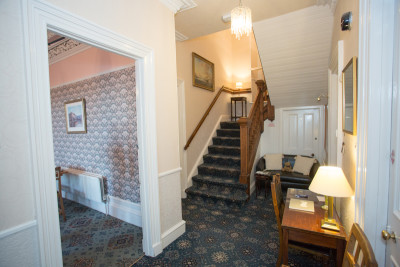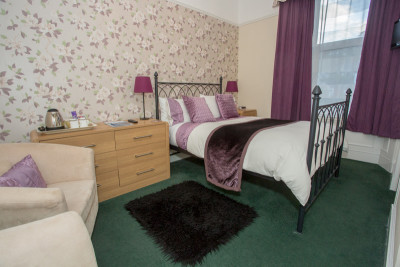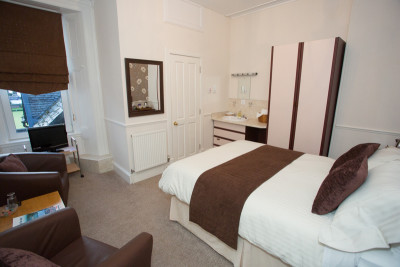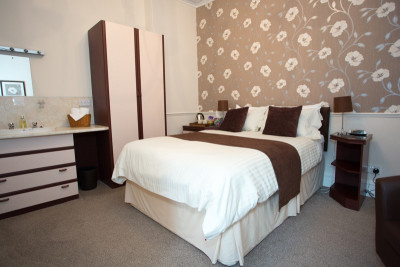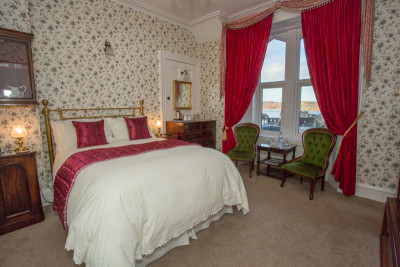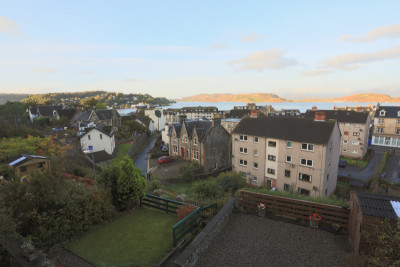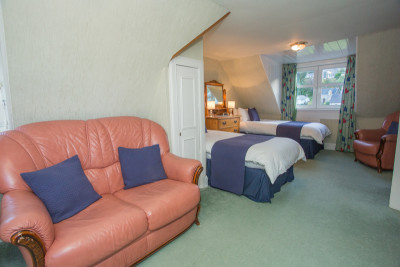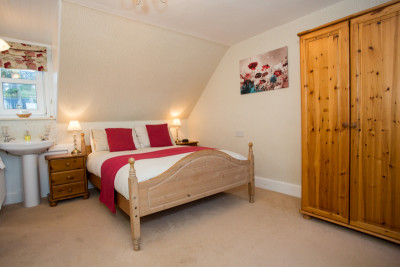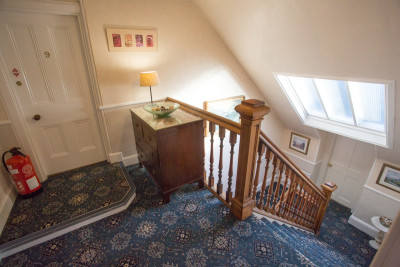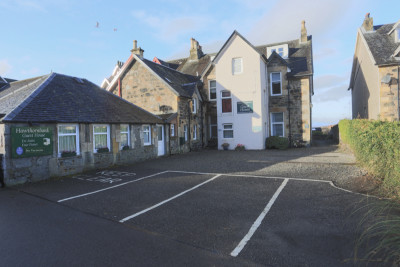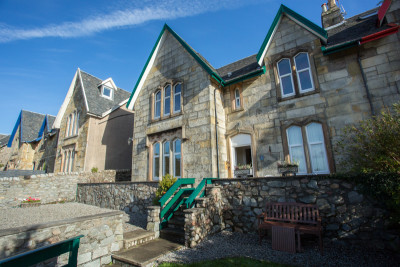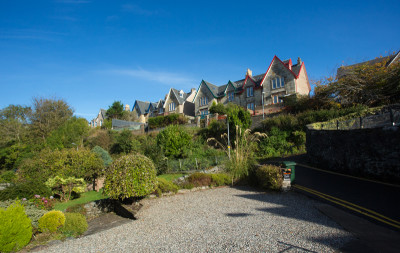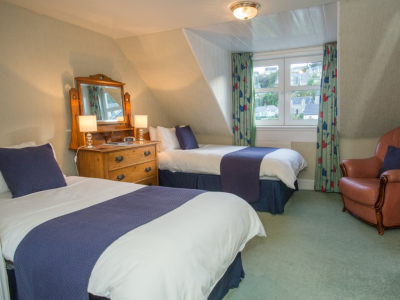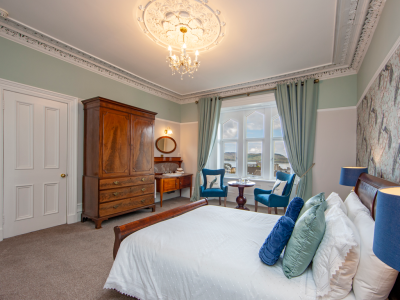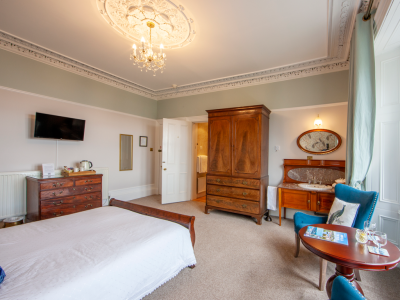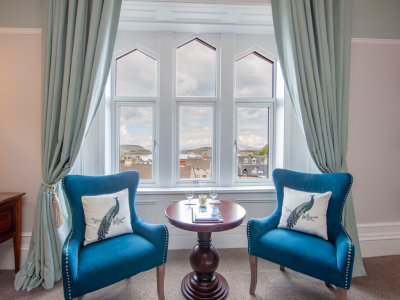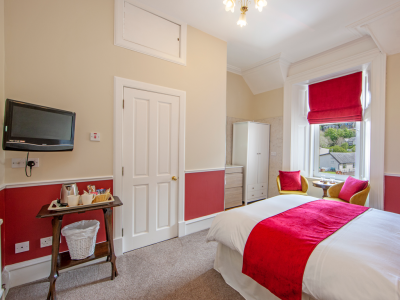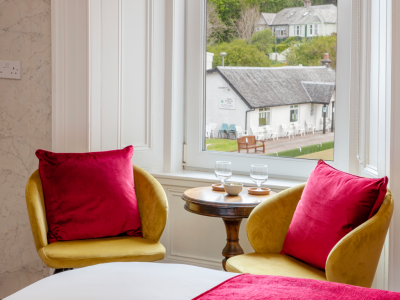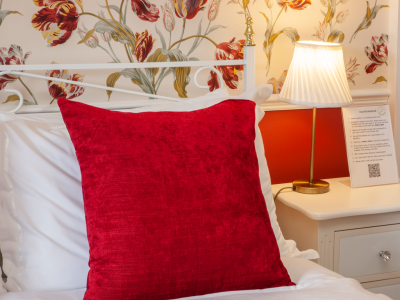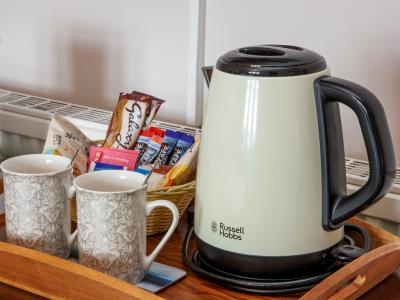 About
In a remote region of Oban town lies Hawthornbank Guesthouse, run by Ian and Jem Clunie. This fantastic property is ideal for guests who wish to reside in luxury while being adjacent to the centre of Oban. Awarded 4-stars by the Scottish Tourist Board, excellence is Hawthornbank's motto, both in setting and service.
The Guest House has very spacious private-off-street parking located at the rear of the property for ease of access and increased car security.
About the House
The beautiful Victorian Villa, built-in 1873, sits high in Oban, giving it fantastic views of the surrounding area and sea. A secluded wooded footpath connects you directly to the town centre so that you can explore at your whim. The property features seven rooms which are all ensuite and receive super-fast fibre WIFI, making it perfect for both business and pleasure. The rooms are charmingly decorated and furnished with comfort in mind.
Garden and Food
Ian and Jem offer a daily continental breakfast which will be served between 8-9 am. Guests can request a packed breakfast available from 6:30 am for any excursions that require an early start.
After taking in the bustle of Oban, visitors have the option to relax in the property's scenic garden, bringing nature to you in this town setting. For those guests who prefer to keep moving, Hawthornbank Guest House is located across the road from Atlantis leisure centre for all your sporting needs. If you would like a combination of sports and leisure, then the very close bowling green is the perfect solution.
Surrounding Area
With Oban on your doorstep, you will have a long list of activities to occupy your time. It is the perfect seaside town, featuring multiple bars and restaurants; you will be spoilt for choice when deciding what to do with your evenings. Oban is home to many shops for more retail inclined guests, with some excellent local products, including Harris Tweed Oban; it is a perfect entry into Scottish culture.
Oban is widely regarded as the Gateway to the islands; with ferries available to take you to the Island of Kerrera, Mull and beyond, you are in a perfect position to explore the best that Scotland offers.
Ian and Jem's Insider's guide to Hawthorn Bank Guest House
Caledonia Way: The famous 234-mile bike ride finishing at Inverness passes through Oban; this is a perfect activity for keen cyclists who want to experience this incredible journey. With a 49-mile section from Oban to Fort Williams that is mainly traffic-free, this is something for cyclists of all abilities to enjoy as there is no rule on how far you have to ride. Enjoy the scenery around you and turn back when you feel the need.
McCaig's Tower and Battery Hill: Visible by sea, this monument was erected to provide local stonemasons with work during the winter. With construction finishing in 1902, this colosseum Esque build has a circumference of approximately 200 metres. Built on Battery Hill, you will be greeted with a view that will stay with you for a lifetime.
Ganavan Sands: This delightful sandy beach is perfect for a family expedition close to a beautiful coastal walk north of Oban. The water is ideal for open swimming and wildlife enthusiasts. This beach also offers up views of Otters and Seals for some lucky people.
Dunollie Castle: This castle stands tall after being burnt down three times in the early middle ages. With fantastic views of the surrounding area, this is a perfect location to visit for a combination of history and scenery.
Dunstaffnage Castle and Chapel: Steeped in Scottish history, Dunstaffnage has stood the test of time. Once a place of Royal importance, the Castle offers an incredible learning experience. Understand its significance through seeing its strategic positioning and taking in the sublimity of the curtain wall. This site is also home to a 13-th century chapel.
Our rooms
Includes
Ensuite Shower Room
TV/DVD
Tea & coffee making facilities
Wifi
Includes
Ensuite Bathroom with Shower
TV/DVD
Tea & coffee making facilities
Wifi
Other amenities
Along side the individual room facilities we also provide the following amenaties, services and and facilities for you to use
Bicycle Storage
Free Parking Nearby
Full Cooked Breakfast Provided
Garden
Packed Lunches Provided by Arrangement
The House has Steps
Tea and Coffee Facilities
Toiletries Provided
TV & Wireless Broadband
Vegetarian Meals Provided
Patio Area
Private Garden
Car Parking
Guests Get Own House Keys
WiFi
Kettle
King Size Room
No Pets Allowed
Suitability
Couples welcome
Singles welcome
Awards and accreditations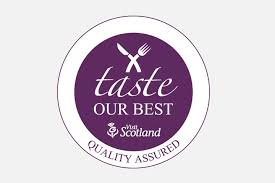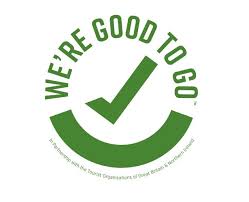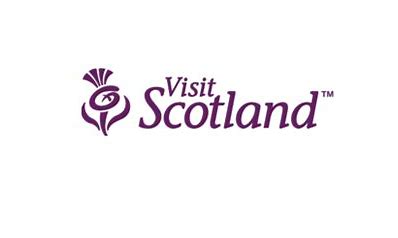 Things to know
Cancellation.
7 days notice of cancellation is required
Check-in and check-out.
For video directions and more information on Hawthornbank and the wider area, please look up our Facebook page. www.facebook.com/hawthornbank
Cleaning.
Rooms cleaned on request after 2 days.
Room 4 Double room
Room 5 Victorian
Room 6 Regency room
Room 7 Double room
Room 8 Top Double
Room 9 Top Floor
Room Two