Captains Cabin
Standard double bedroom
A delightful private log cabin, otherwise know as the love shack with an ensuite shower room adjacent to the guest house. The captains cabin has stunning seaviews overlooking Castlebay with its own private balcony and decking.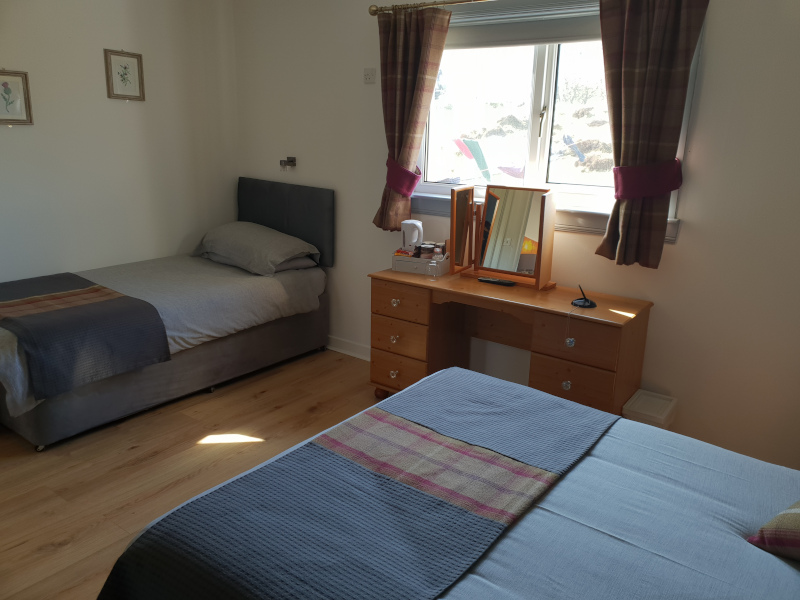 Room 1
Family Room
A family room consisting of a double and single bed with ensuite shower room sitauted at the back of the house. There is room for a fold up bed so perfcet for a fmaily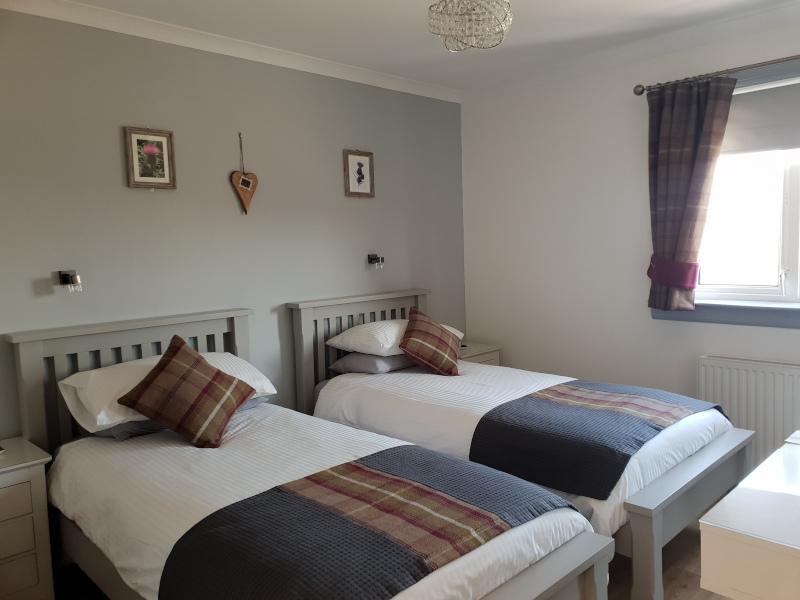 Room 2
Twin bedroom
A luxurious twin bedroom with stunning views over Castlebay with an ensuite shower room on the first floor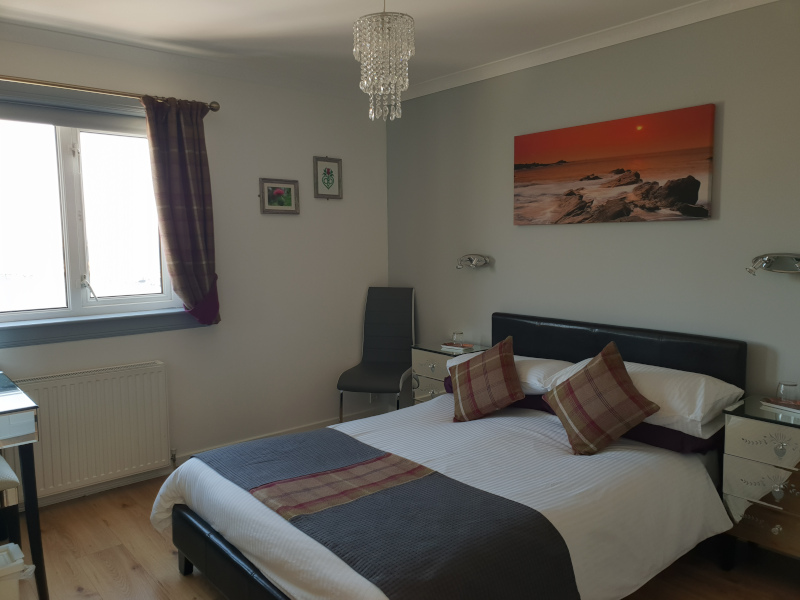 Room 3
Standard double bedroom
A luxurious and comfortable double bedroom with ensuite shower room and beautiful seaview overlooking Castlebay.